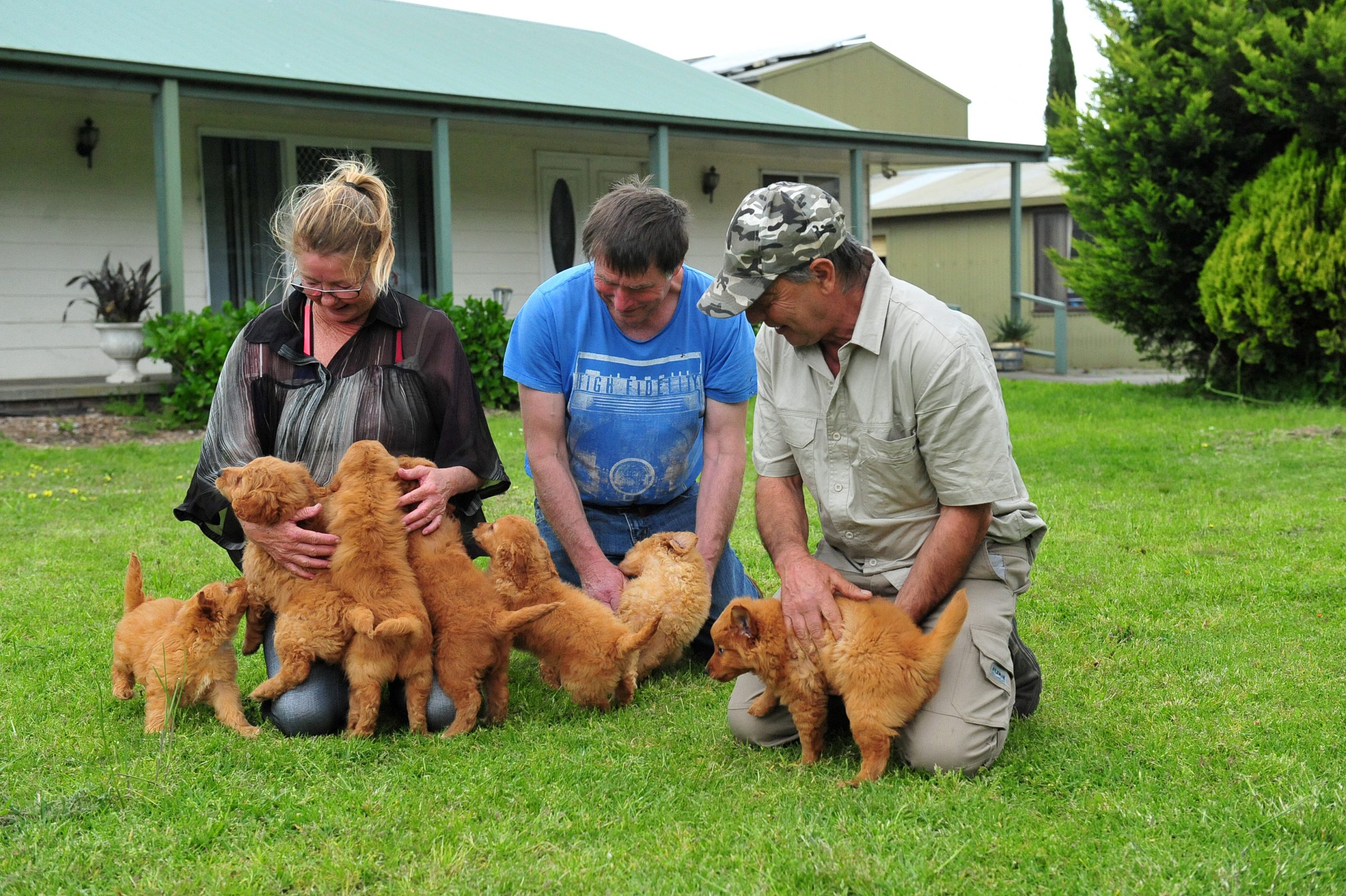 A Latrobe Valley dog breeder who has been in the industry for more than 40 years believes he's about to be wiped out of business.

The State Government this month introduced a bill it has spruiked will put an end to the lucrative market of puppy farms and backyard breeders.
But Charlie Maddaluno, who operates a dog breeding business on the outskirts of Morwell, says the proposed legislation goes too far.
"We've got to be careful not to overdo it – how far do you want to go with this?" Mr Maddaluno said.
"You could go so far as this is not viable. It's a pretty good code (the existing legislation) and most people…should follow it.
"If it's not done properly, then it's the policing of it. And if you don't want to police something, of course it's not going to work, but if it's policed, of course it will work."
Mr Maddaluno currently has about 60 fertile female dogs onsite.
The State Government is proposing to cut the number of fertile female dogs a breeder can keep from 350 to 10.
"Ten dogs, what are we going to do with 10 dogs?," Mr Maddaluno said.
"Realistically, these people (who work for me) won't have a job."
Current breeders will have until April 2020 to reduce their numbers, while the limit will be effective from 10 April next year for new dog breeding businesses.
Agriculture Minister Jaala Pulford said the State Government was elected with "a clear mandate to end industrial-scale dog breeding in Victoria".
"Tens of thousands of Victorians called for an end to industrial-scale operations and a 10 dog limit on breeders," Ms Pulford said.
"The now government released its policy prior to the 2014 State Election indicating that breeders would be capped at 10 fertile female dogs by 2020, and banned from supplying to pet shops."
Bruce Parnall, 57, and Suzanne Mitchell, 52, each work for Mr Maddaluno and welcome the flexible working environment.
They feel apprehensive about the proposed changes, as they believe they won't be able to find work elsewhere if Mr Maddaluno's business closes.
But Ms Pulford said affected workers would have support.
"Support will be provided to affected workers to retrain or find new work through the Victorian Government's Business in Transition program," Ms Pulford said.
The amendment proposes that pet shops will only be able to sell puppies and kittens that have come from a registered pound, animal shelter or foster carer.
Foster carers will also be allowed to care for up to five animals at a time, without having to register as a domestic animal business.
Ms Pulford said on top of local councils' existing enforcement role, the State Government had provided the RSPCA with an extra $5 million over four years to investigate and shut down illegal breeders.
State Member for Morwell Russell Northe said within a week, he had been contacted by about 10 locals all concerned about the prospective changes.
Although Mr Northe did not fault the intent of the government's legislation – to prioritise animal welfare – he feared it would put "genuine people… out of business".
"That's not something we can afford in this community – it will impact upon people's jobs," Mr Northe said.
"I think subsequently to that, we will see the creation of a black market despite the government saying the contrary."
As part of the amendment, any person with one or more fertile female dogs whom they breed and sell their puppies, and any person with three or more fertile female cats whom they breed and sell their kittens, must register their premises with the local council as a breeding domestic animal business.
Other proposed changes include a central registry of domestic animal businesses; an increased annual levy on domestic animal business registrations and a new animal sale permit that must be approved by the minister.