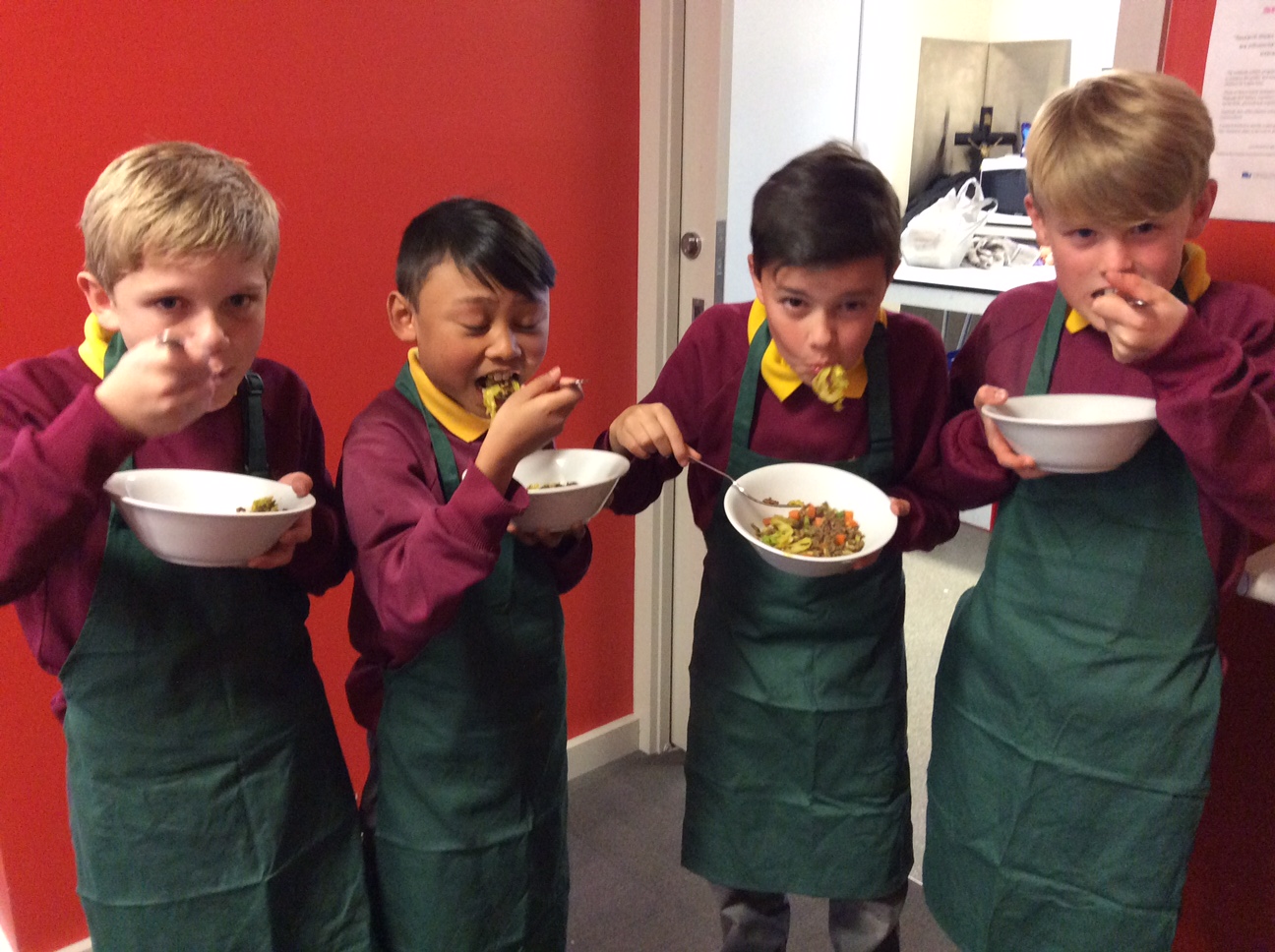 Chow mein was on the lunch menu for year 4/3M students at St Kieran's Catholic Primary School in Moe who cooked up a healthy lunch using produce from their school kitchen garden.
Mandy Bialy, a parent at St Kieran's, has established the 'Kitchen Garden' program at the school.
Mandy, who is studying her Master of Teaching (Primary Education), recently introduced the initiative to the school as part of her studies where children can explore science, mathematics and literacy concepts while learning and enjoying time in the garden and kitchen.

The students used cabbages and celery grown in the school garden to make the chow mein.
The school has also established a chicken coop, with three chickens now residents of the school garden.