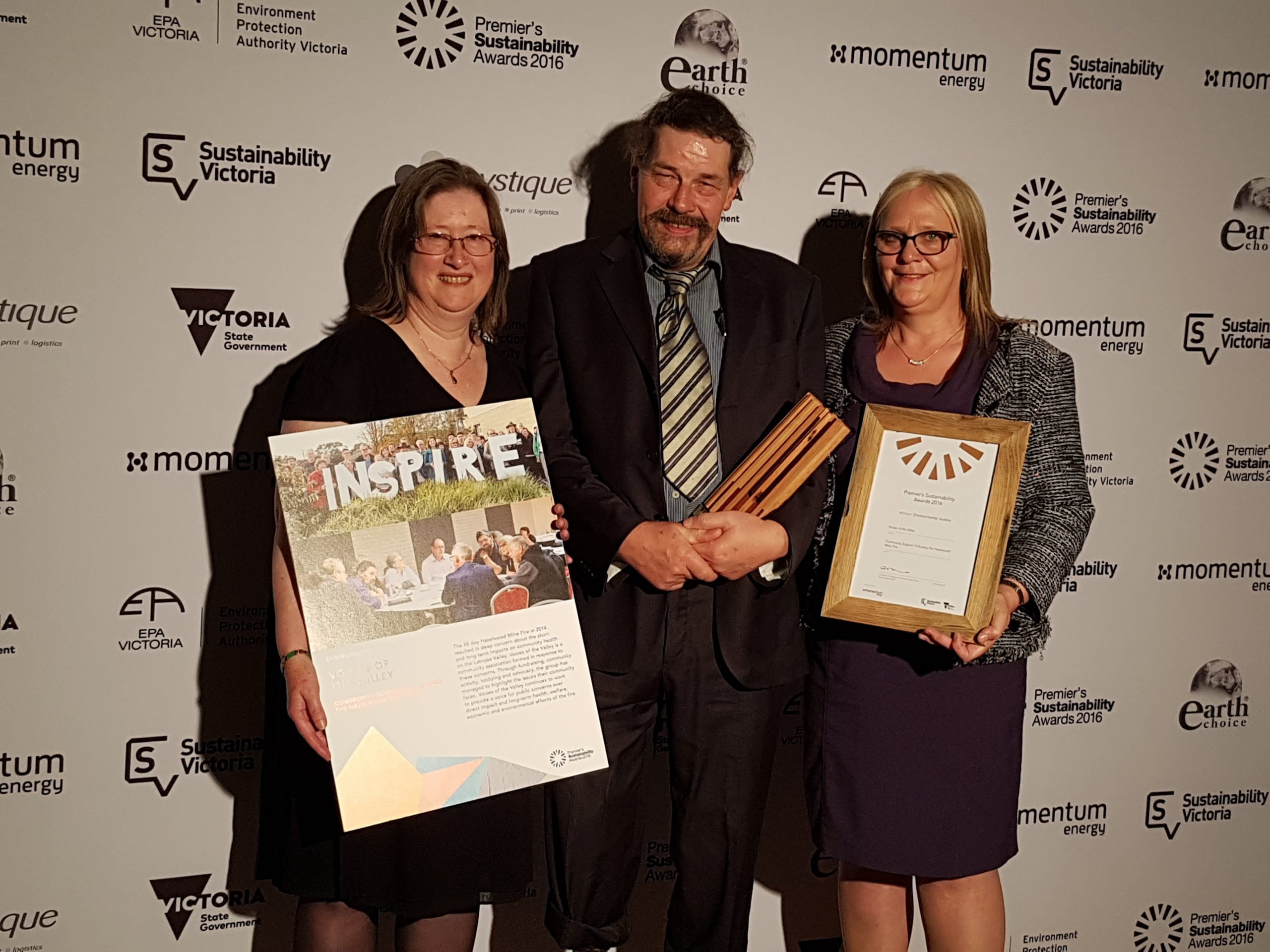 Latrobe Valley community advocacy group Voices of the Valley has received a sustainability award for its efforts in fighting for environmental justice.
Last week the group, which formed in the wake of the 2014 Hazelwood mine fire, was awarded a Premier's Sustainability Award.
An online summary described VotV as having provided a voice for affected communities.
"Voices of the Valley continues to provide a voice for public concerns over direct impact and long-term health, welfare, economic and environmental effects," the summary read.
"The results of their work have made health a serious issue and put deep community concern firmly on the public agenda."
VotV president Wendy Farmer said it was exciting to be recognised for the work the team and broader Valley community had put into the subsequent Hazelwood Mine Fire Inquiries.
"It's a good thing for the Latrobe Valley that we're receiving the attention Latrobe Valley should receive," Mrs Farmer said.
"We're still going to do more – this is only chapter two.
"We've achieved a lot for the Latrobe Valley community, but we will continue to work with the community, for the community."
Next on the agenda is achieving a 'just transition' plan for the region, she said.
VotV will host an information session in Boolarra tomorrow night to present its own transition plan.
It follows its successful bid for VicHealth funding earlier in the year, with plans to hold about a dozen 'community gathering' sessions.
Go along to the Boolarra Community Hall on Friday from 7.30pm to get involved.