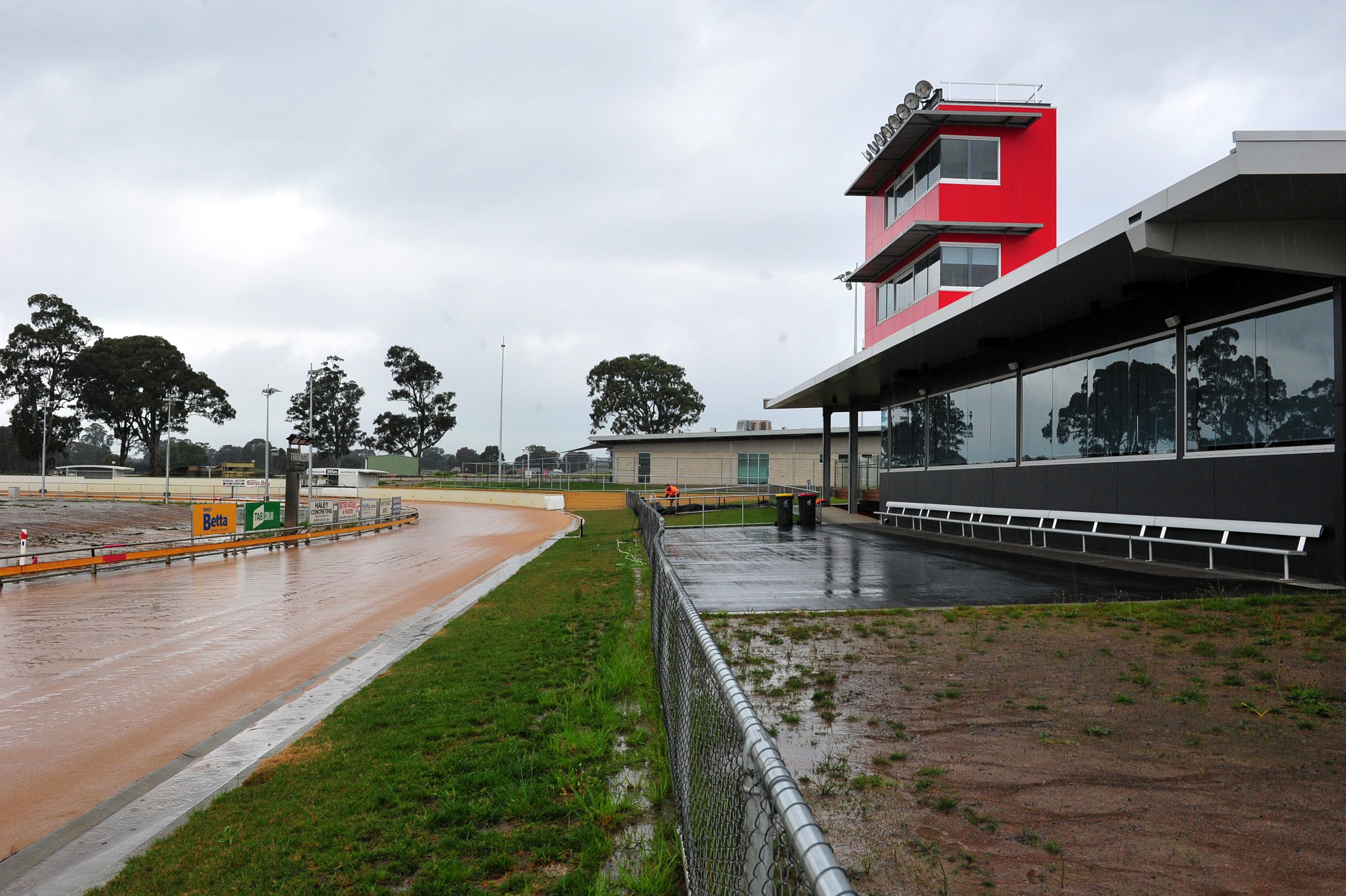 THE future of greyhound racing in the Latrobe Valley looks bright following the signing of a new 21-year lease at Glenview Park.

Traralgon Greyhound Racing Club has entered a new long-term lease with Latrobe City Council for the site, which recently underwent a $6.5 million redevelopment.
TGRC manager Hector Caruana said the new lease came as peace of mind for the club.
"The club's very happy about that; we've got a new facility here and now we've got a new lease to marry into it," Mr Caruana said.
"We made no secret of it, we said to the council, us spending $6.5 million on your piece of land is probably the biggest investment by a club on a council-owned piece of real estate in the Valley for probably the past 20-30 years, so hopefully they're appreciative of that and we're looking after it.
"It's been a win-win for everyone."
Council officers recommended chief executive Gary Van Driel sign the new lease pending the completion of some outstanding works at Glenview Park in a report tabled at council's 12 September meeting.
Those works, including some remedial landscaping, have since been completed and the lease was approved last fortnight.
The club has also signed off on a sub-lease for Telstra to build a signal tower in the middle of the course to boost signal strength in the area.
Mr Caruana said TGRC was an important asset to the region's economy and would continue in that vein for the next two decades at least with the new agreement finalised.
"From our point of view locally, the greyhound track here we race twice a week, it's good for the economy for the town," he said.
"It brings people to the Valley, they need to buy services, petrol, all that sort of stuff.
"I employ local people twice a week for our race meetings plus full-time staff. So race clubs, like anything else, all country towns need these sorts of facilities to help the economy."
The new agreement follows a major boost for the industry's viability with New South Wales premier Mike Baird overturning his decision to ban greyhound racing in the state.
Mr Caruana said there were never fears for the Victorian industry's security and the NSW shut-down did not factor into the lease arrangement.
"They've done a backflip in NSW but we're considerably further advanced here in Victoria. Our system here in Victoria is vastly different. Now they've done a backflip up there they will improve their systems dramatically," he said.
TGRC now looks forward to the 2017 Traralgon Cup to be staged in March.