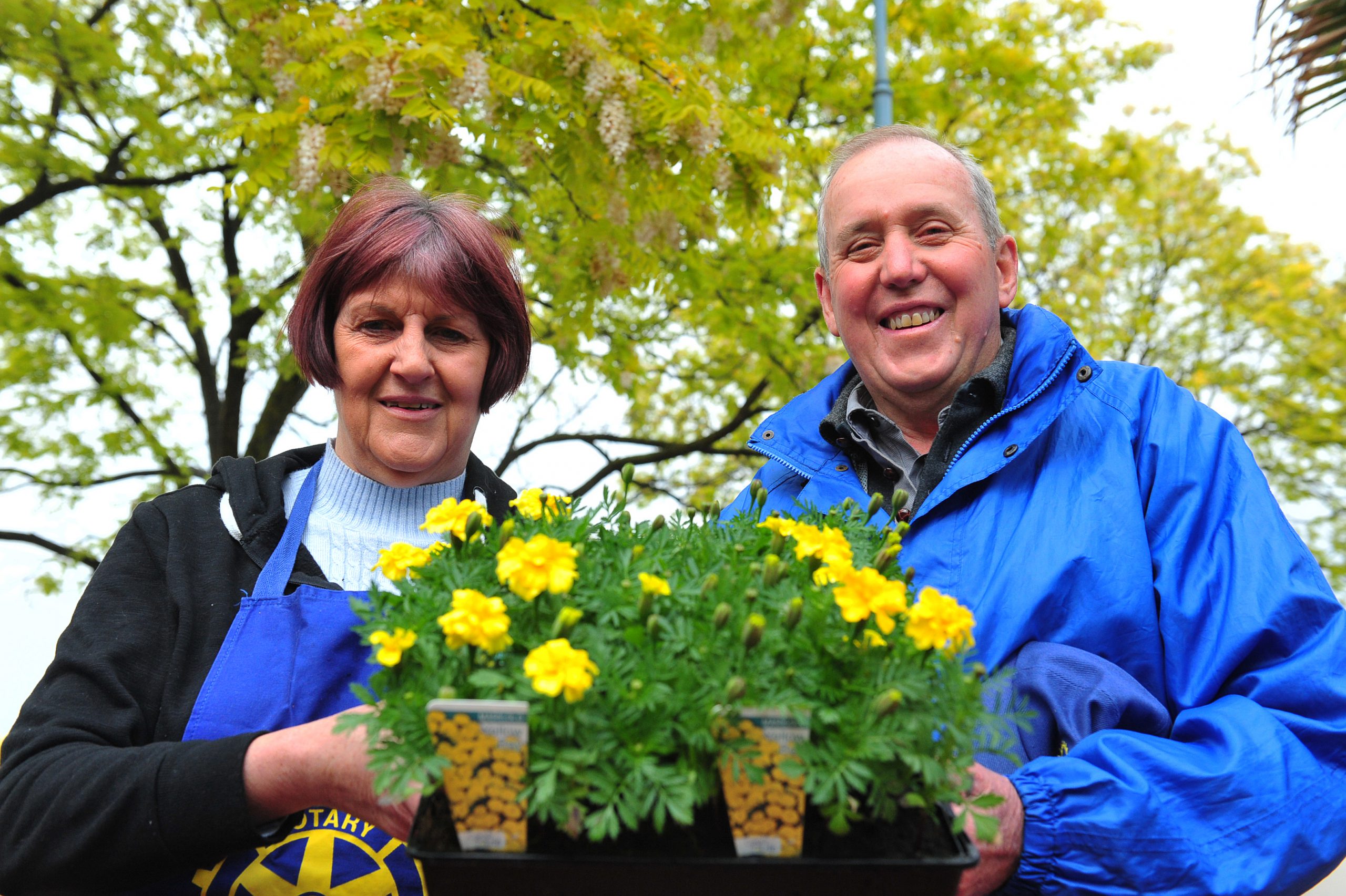 A GOLDEN symbol of optimism is beginning to bloom in Moe as the town's new floral emblem.

The Moe Rotary Club is sowing the seeds for a beautification project to bring some positive energy to the town by encouraging residents and businesses to grow and display bright yellow marigold flowers while in season.
Rotary members are distributing punnets of marigold seedlings with the hope it will be adopted as a beacon of positivity across the postcode.
Club president Len Cairns said the project, six months in the works, was designed to create "an emblem that is bright yellow and positive for Moe".
"We felt that Moe has had… some pretty tragic times over the last few years," Mr Cairns said.
"Morwell's got a fantastic rose garden and we're not going to compete with that, but Moe and Marigolds both start with 'M' and we thought we'd promote this as a concept to brighten up the town a bit.
"The town's worth some positives."
Working with Gippsland Employment Skills Training, Rotary plans to fill decorative wheelbarrows with the yellow flowers and have businesses along Moore Street display them while in bloom through November.
Mr Cairns said marigolds were chosen in part due to their resilience and low maintenance nature.
"They're a very robust flower, they flower beautifully for quite a while and they're pretty hard to kill off," he said.
The initiative is also a chance for Rotary to educate the public about its role in the community.
Mr Cairns said the club had contributed a lot to the town in the past three decades including planting trees and building infrastructure for the botanic gardens off Narracan Drive, co-operating with Lions and Apex on community bonfires and supporting local schools and businesses.
"It's supporting the community that we do quite a lot of," he said.
The club is also involved in foreign campaigns, including the Rotary International drive to eradicate Polio and providing first aid to a poor fishing village in Bali.
Latrobe City will plant Marigolds in several public garden beds to support the beautification project, which Rotary hopes to make an annual occurrence.
Each Saturday morning, The Rotary Club of Moe will hold a sausage sizzle and information session from 9am to noon in Moore Street as part of the scheme, where a punnet of Marigolds can be purchased for a gold coin donation.
For more information, phone club president Len Cairns on 0409 420 925.