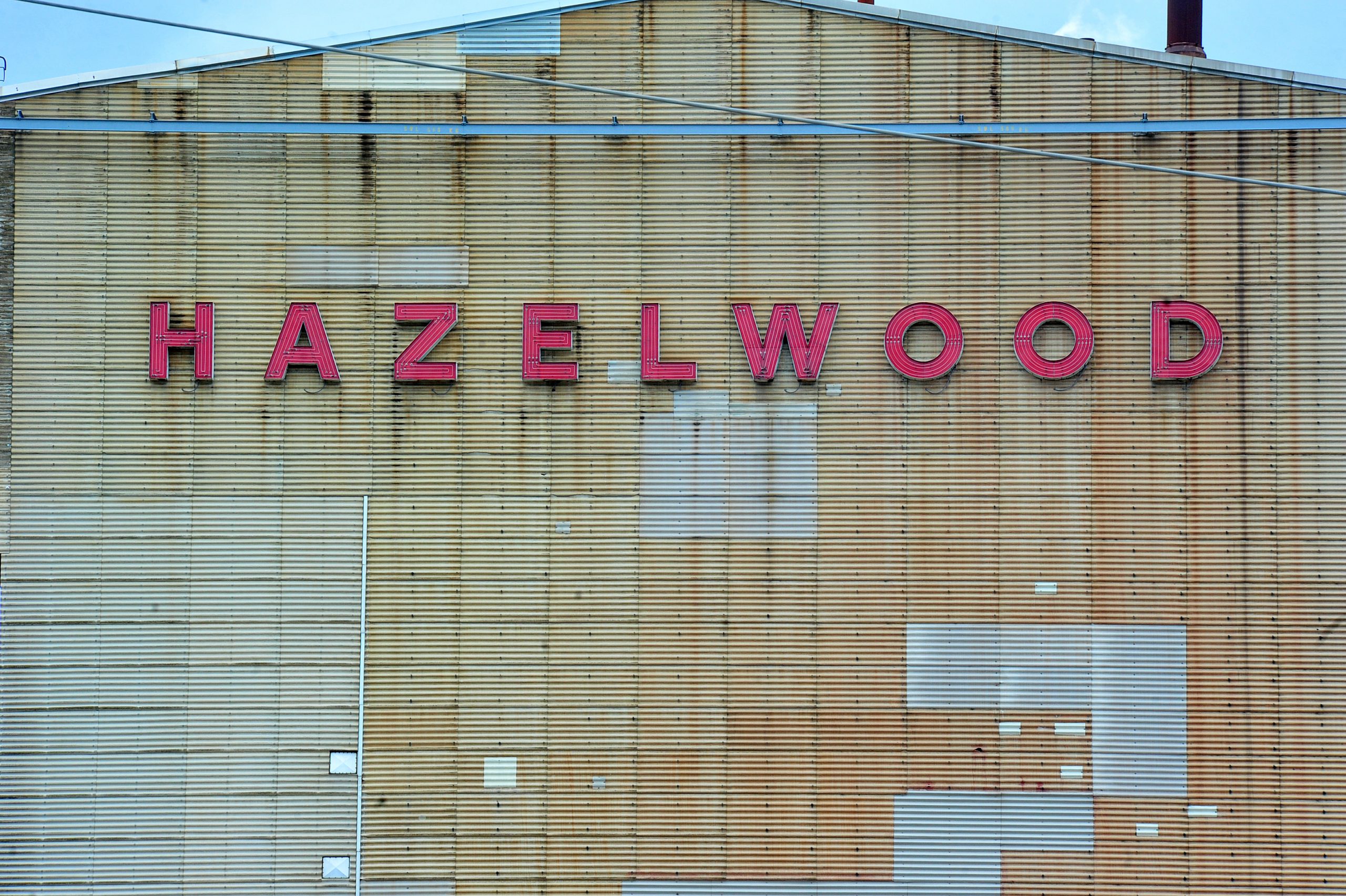 Good morning and welcome to day two of the Latrobe Valley Express' live coverage of the Hazelwood closure announcement. We'll be updating this page as news comes in during the day. Yesterday Hazelwood workers were the ageing plant would close on 31 March next year, resulting in the loss of 750 jobs.
Our coverage on latrobevalleyexpress.com.au features a range of stories about the closure of Hazelwood.

Friday, 11.25am

State Member for Eastern Victoria Harriet Shing seems to be unhappy with the Federal Government's response to the Hazelwood closure.
Friday, 11.15am
Premier Daniel Andres left The Express office about 10 minutes ago.

He says the $266 million additional funding will be used to attract new businesses to the Valley and help existing businesses expand.

The Premier said it was unlikely a single employer offering 1000 jobs could be attracted to the region.

"It's more 10 firms hiring 100 people than one hiring 1000," he said.

Mr Andrews said he understood people wanted as much assistance money spent in the Latrobe Valley as possible.

But he added funding could be given to projects in neighbouring areas in Gippsland which yield a jobs boost for the Latrobe Valley will be considered.
Friday, 10.20am
Premier Daniel Andrews is addressing the media at Morwell's Kernot Hall. Our journalist Farrah Plummer is on the scene and we'll have details for you shortly.
Friday, 10.15am
Victorian Premier Daniel Andrews is due to speak at Morwell's Kernot Hall shortly. We're hoping to get more details about the $266 million plan announced earlier today to establish an economic growth zone to boost jobs and business in the Latrobe Valley. More details as they arrive.
Friday, 10am
Former premier Jeff Kennett has criticised the closure of Hazelwood in an opinion piece for the Herald Sun.
Mr Kennett is remembered in the Latrobe Valley as the architect of power industry privatisation, which resulted in the loss of thousands of jobs.

In his article, the former premier says the closure will lead to job losses beyond the Latrobe Valley, "massive increases in electricity and gas prices" and "the very real threat of power shortages in Victoria in the future".
Friday, 9.45am

We've had a number of readers contact us upset about the tone of the communications sent out by the Greens yesterday. An email sent out to Greens supporters yesterday, which was provided to us by a reader, struck a rather triumphalist tone.

You can see the email below and we'll be following it up during the day.
Friday, 9.40am
Environment Victoria chief executive Mark Wakeham said the announcement of Hazelwood's closure is "difficult news for the Latrobe Valley" but not unexpected.

"The State Government package looks to be fairly significantly, but we look forward to learning more about it. We'll be continuing to advocate for more support for the Latrobe Valley," Mr Wakeham said.

He said programs to provide energy efficiency upgrades could be a source of jobs for the region.
Friday, 9.35am
Federal Energy and Environment Minister Josh Frydenberg has tweeted a link to his opinion piece in today's Herald Sun.
In the article Mr Frydenberg spruiks government spending in the region, but lists the $200 million upgrade to the East Sale RAAF base as the biggest ticket item. As residents will know, that's a wee bit outside the Latrobe Valley.
The minister also says energy bills will rise by about five per cent next year, which he says will cost about $1 a week.
Friday, 4 November: 9.15am

Welcome to day two of our live coverage of the Hazelwood closure. We're expecting plenty of updates throughout the day.
We've already had the State Government announce it is injecting $266 million into the local economy.

We'll be seeking more detail about that throughout the day, but Premier Daniel Andrews has said some of the money will be used to provide a $25,000 stamp duty reimbursement to businesses which purchase a property worth more than $500,000.
Thursday, 3 November: 4.30pm
So, it looks like there won't be any more major Hazelwood announcements today, but before we leave let's recap today's main developments:

We hope this blog has been informative and if you have been affected, Latrobe Community Health Service can be accessed by phoning 1800 242 696 or visiting www.lchs.com.au
3.20pm
Latrobe Community Health Service has expressed concern about the mental health and emotional wellbeing of Hazelwood Power Station staff and families.
Alison Skeldon, LCHS' executive director community support and connection, urged community members to look out for each other in the uncertain times ahead.
"The closure of Hazelwood has been on the cards for some time. But when losing your job stops being something 'on the horizon' and becomes a reality, it can be really confronting," said Ms Skeldon.
Anyone seeking information about counselling services at LCHS can phone 1800 242 696 or visit www.lchs.com.au
3.15pm
Latrobe City Council has issued a statement saying the health and wellbeing of the workers and their families and loved ones should be the primary focus of all levels of government.
"Today we understand that there will be considerable shock, distress, sadness and anger," council chief executive Gary Van Driel said.
"Their suffering will be felt right across our community and our simple message to them is that we will stand by them. We will not let them be forgotten.

"We will continue to advocate and lobby on their behalf."
3.10pm
It is worth noting the website for the new Latrobe Valley Authority is live.
3pm
Community group Advance Morwell has issued a statement welcoming news Premier Daniel Andrews will personally oversee a taskforce to mitigate the fallout of Hazelwood's closure.

"The Latrobe Valley taskforce is a great initiative and while the Premier's involvement is good to see, the reality is that the transition away from brown coal generation is such a big issue that it will require input from all levels of government." Advance Morwell president John Guy said.
"We are calling on the Premier to invite representatives from the local community, Latrobe City, the Federal Government and Committee for Gippsland to participate in the taskforce."
2.30pm
Engie chief executive in Australia Alex Keissner says the company will take full responsibility for the mine while it is rehabilitated but could not put a price tag on the size of the project.
Here's our story from earlier today which outlines the size of the task confronting Engie as it considers the rehabilitation of the mine.
1.23pm
The Federal Government has announced a $43 million support package.
Full story here
1.20pm
The State Government has appointed Kylie White, a respected senior public servant with experience in resources and energy, as interium chief executive of the Latrobe Valley Authority.

Ms White will lead a team of "about 20 people" on the ground in Morwell.
For more information about the Latrobe Valley Authority and the immediate worker support, visit www.lva.vic.gov.au, visit their office at 131 Princes Drive, Morwell or phone 1800 136 762.
12.50pm
Victorian Premier Daniel Andrews has announced a $22 million support package for Hazelwood workers and affected businesses.

The $22 million will provide funding for a worker transition centre in Morwell to be established in partnership with the Gippsland Trades and Labour Council and tailored support for businesses to help them identify new opportunities and develop a transition plan.
It also includes education, counselling and financial advice and subsidised jobseeker training for workers in transition and an expansion of the Back to Work program for businesses that employ workers in the region.
An additional $20 million will be provided to establish a dedicated Latrobe Valley Authority to lead the government's response and manage transition in the Latrobe Valley.
In a statement the government said Kylie White had been appointed the authority's interim chief executive.
More from the Victorian Government here.
12.30pm
Victorian Premier Daniel Andrews is speaking about the Hazelwood closure live on ABC News 24. You can view the press conference here.
12.28pm
Committee for Gippsland chief executive Mary Aldred said Hazelwood workers need to be redeployed to the rehabilitation phase of the closure where possible.

Ms Aldred also said it was important workers who receive a redundancy package get financial advice.
"It is important that employees seeking a bridge to retirement through a redundancy package have financial advice and information readily available to them, as well as a focus on skills and re-training for younger workers," she said.

12.23pm
Engie has officially announced Hazelwood will close at the end of March next year.
Workers will also receive their entitlements and a redundancy package, the company's chief executive in Australia, Alex Keissner, said in a statement.
Mr Keissner confirmed previous reports a financial advisor will be appointed for the possible sale of Loy Yang B.
"As the newest and most efficient brown coal-fired power station in the Latrobe Valley, Loy Yang B will be attractive to investors," he said.
12.15pm
The Federal Government has announced a $43 million support package for families and workers affected by the Hazelwood closure. Story here.
11.40am
Media surround a Hazelwood worker leaving the plant.
11.35am
CFMEU mining and energy president Trevor Williams has told the media there should have been a staged closure of Hazelwood.
11.25am
At site briefings this morning Hazelwood workers were told Loy Yang B could be sold, The Express has confirmed.
10.55am
Voices of the Valley president Wendy Farmer has issued a statement calling for an urgent transition plan for the region.

"We absolutely do not want to see a thousand people lose their jobs without a strategy for re-employment," Mrs Farmer said.

"We have been calling on the State and Federal governments to work with the Latrobe Valley community to create and implement a comprehensive transition plan that keeps people employed and keeps people hopeful for their futures and the future of the Latrobe Valley."
10.50am
While we're waiting for more updates, here's The Express' editorial from today's paper about the Hazelwood closure.
10.35am

Gippsland Trades and Labour Council president Val Prokopiv says if media reports about the closure of Hazelwood are correct she would be disappointed about the lack of a staged closure.
"We will be doing everything we possibly can to assist wherever we can, that's not just the unionists but with the whole workforce," Ms Prokopiv said.
"We understand how devastating the effects are going to be throughout the community.
"We're going to face a very tough time."
10.15am
Hazelwood workers have been told the power station will close at the end of March next year, sources tell The Express.
10.10am
Engie chief executive Alex Keisser "will be in the Latrobe Valley today to make an announcement regarding the company's generating assets". The announcement will be made at PowerWorks in Morwell at 2pm.
10.05am
State Member for Morwell Russell Northe says "real jobs" need to be created in the region offset the employment losses caused by the closure of Hazelwood.
"We understand the government might announce some form of package today, but what we really need and require are real jobs for these people to provide a future for them in the LV and their families," Mr Northe said.
"Our thoughts are really with the workers and we have to provide them with some certainty going forward."
9.50am
Sources confirmed to The Express yesterday that the closure of Hazelwood would be announced today, with generation to end 1 April next year:
9.30am
Media have started arriving at Hazelwood Power Station ahead of the announcement. We understand workers will be told mid-morning and there will be a public announcement early this afternoon.