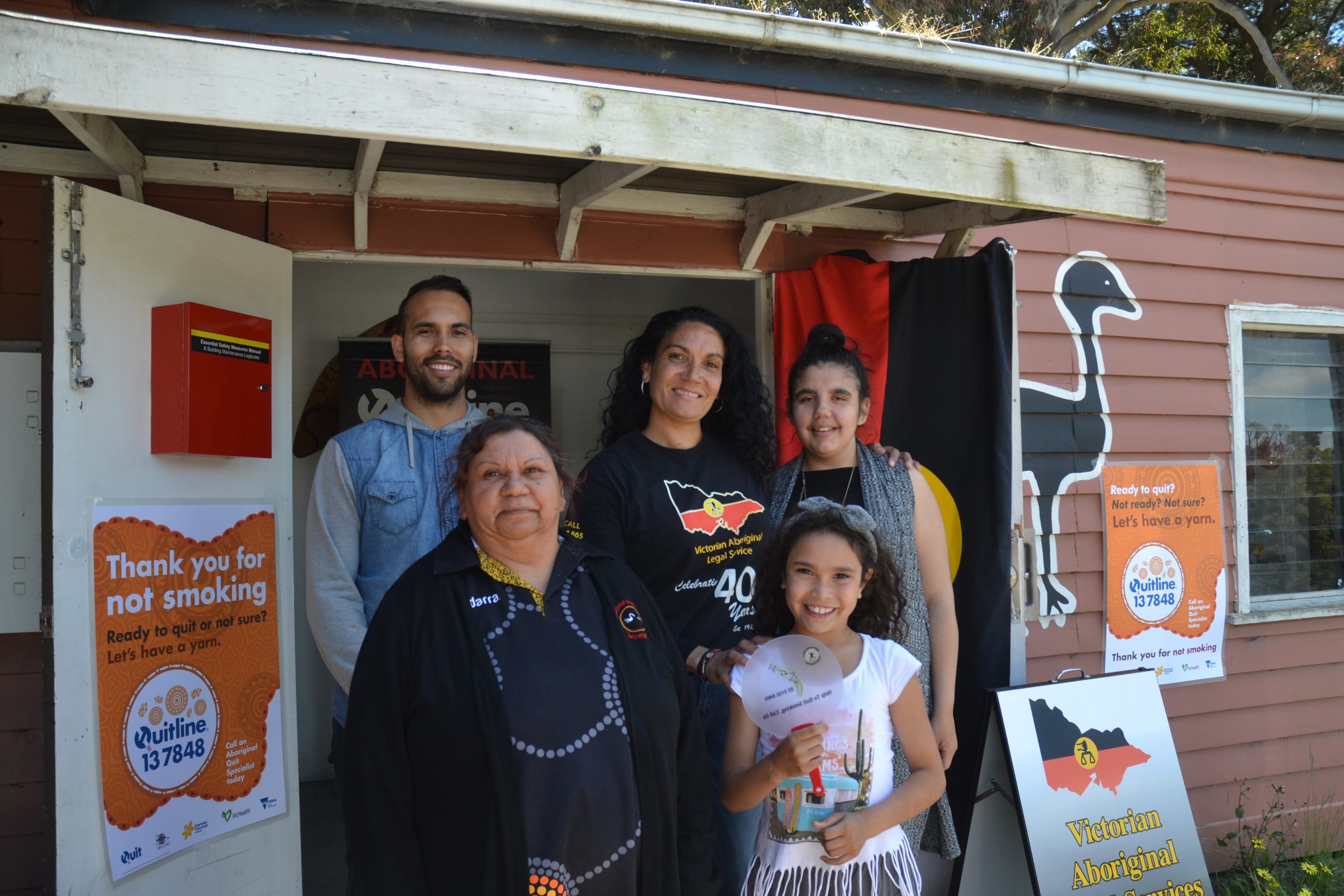 The local indigenous community gathered in Morwell last week in a day about getting together for a good time, but also raising awareness of community health issues, including smoking.
Held at Morwell's Kommall Hall, the first Community Health Day featured information about different services, showbags, t-shirts, food and special performances from Kutcha Edwards and Meriki Hood.
Aboriginal Tobacco Control program coordinator Jethro Calma-Holt said community support around quitting smoking was a big thing.
"Self-empowerment and self-determination is really important so we understand that when it comes to quitting smoking, people own their own journey and they create it themselves," Mr Calma-Holt said.
"Just everyone coming together to say that we're here to help and here to yarn and have conversations, so engage with us and we'll try and engage with you and improve the health overall."
Reformed smoker Naomi Murphy said she understood the journey, having smoked since she was 11 and quit five years ago.
"We're just here to encourage others in the community about the benefits of quitting or reducing smoking because unfortunately it is one of the biggest killers in our community and if we can help just one person today, it's deadly," Ms Murphy said.
Ms Murphy, who works for the Victorian Aboriginal Legal Services as a client service officer, was in-charge of community engagement for the day.
"Quit Vic approached me a few months ago wanting to do some work in the Latrobe Valley because it had been a regional area that they hadn't engaged with," Ms Murphy said.
"It was just a collaboration about engaging community and giving them access to services if they want to quit smoking or reduce smoking."
Ms Murphy hopes the event can continue next year, with bigger and better things to come.
*Aimee Dawson is a journalism student from La Trobe University.