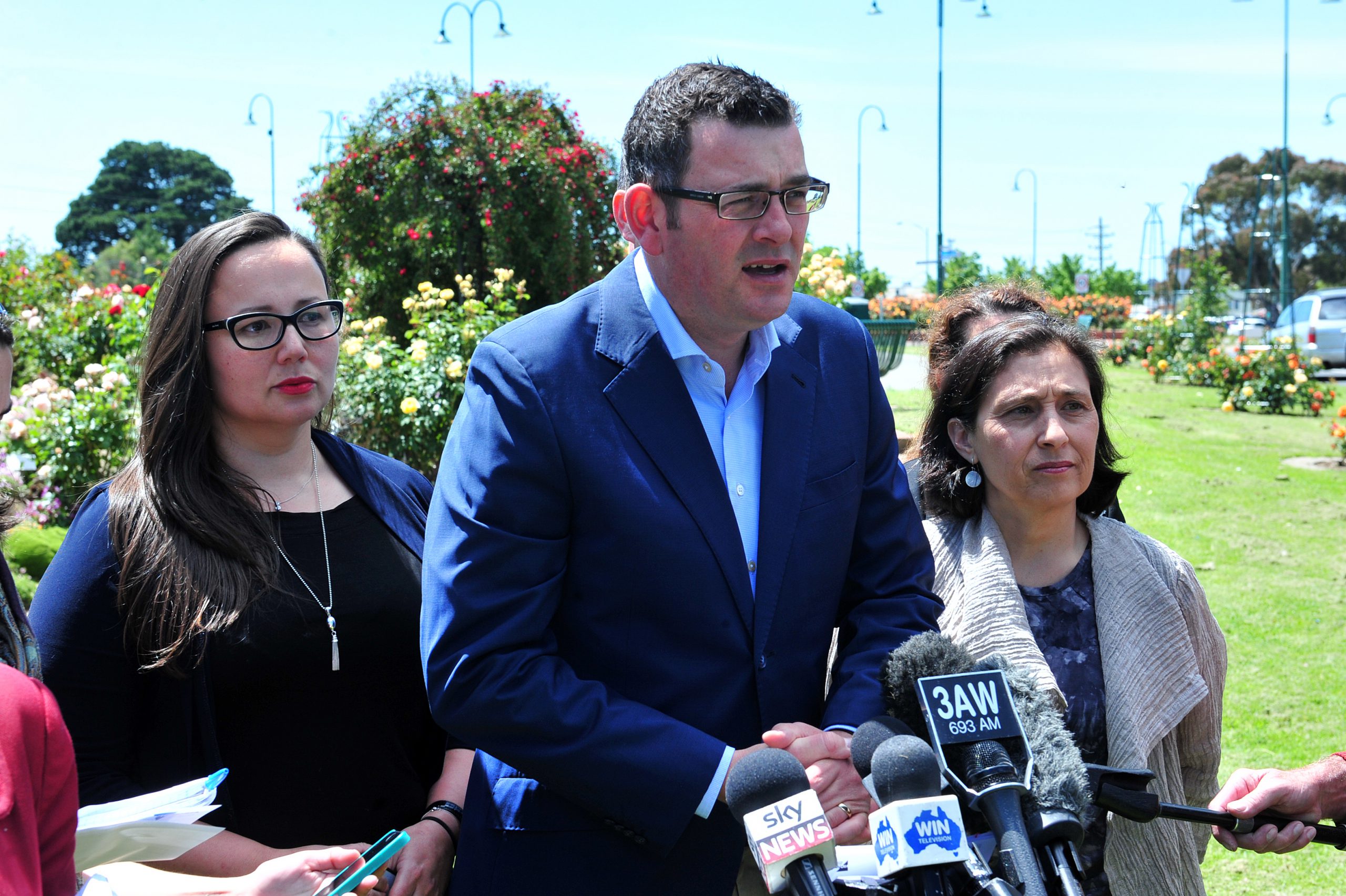 The Latrobe Valley could have a "distortionary" advantage over any other region in Victoria to attract business investment, with the government tempting industry with tax breaks and cash grants.
In an effort to cushion the blow of 750 impending job losses at Hazelwood, the State Government has committed $174 million to a community infrastructure and investment fund and a $50 million economic growth zone.
Treasurer Tim Pallas said he acknowledged the distortionary advantage of the scheme, but remained aware of the long-standing issues of the Latrobe Valley and the looming power plant closure.
"Yes this might be a bit controversial, but we want to stand with the people of the Latrobe Valley," Mr Pallas said.
"It's a substantial blow to the community and we want to find the future employment and economic opportunities to grow infrastructure."
Under the plan a business purchasing a $500,000 property to move into the region could receive up to $25,000 reimbursement off its stamp duty.
Speaking to The Express on Friday, Premier Daniel Andrews said $50 million would support an 'Economic Growth Zone' to look all costs associated with a business wanting to relocate to the Latrobe Valley, including overseas interest.
He said there had never been such a concerted package by any state government that "honestly" acknowledged high unemployment rates, and urgent indicators of assistance.
The unemployment rate in the Latrobe Valley-Gippsland region is currently reported at 8.1 per cent in the latest Australian Bureau of Statistics data.
"The Hazelwood issue is significant in and of itself, but there are many other reasons to act anyway," Mr Andrews said.
"We need to look at ways we can cut those and incentivise as many businesses as possible to either expand in the Latrobe Valley or relocate to the Latrobe Valley."
Projects are expected to be considered on a case-by-case basis by the recently established Latrobe Valley Authority in Gippsland's three local government areas: Latrobe City Council, Baw Baw Shire and Wellington Shire.
The Premier said the number one criteria for eligible businesses would be jobs and a greater mix of employment opportunities at different pay rates.
"Recent history would tell you that it would be less likely that you would find a new employer that would employ 1000 or 2000 people, one single employer," Mr Andrews said.
"I don't rule that out, if we can find such an employer that's fine by me but I think its 10 firms employing 100 rather than one firm employing 1000."
He also did not rule out the government relocating payroll staff to the region if done carefully, balancing workers and their spending and vacant positions ready to hire.
The Economic Growth Zone also boasts a 'red tape commissioner' and 'flying squad' to investigate ways to reduce red tape and break regulatory barriers to attract investment.
Mr Andrews stressed he wasn't criticising local government, but said businesses may not come to the Valley if there was a perception it took too long to start a business, for example getting approvals for industrial land.
"It's not that it's a high cost location, but if you want to guarantee an outcome, you've got to go a bit further and we won't just allow the market to [dictate] where businesses go," he said.