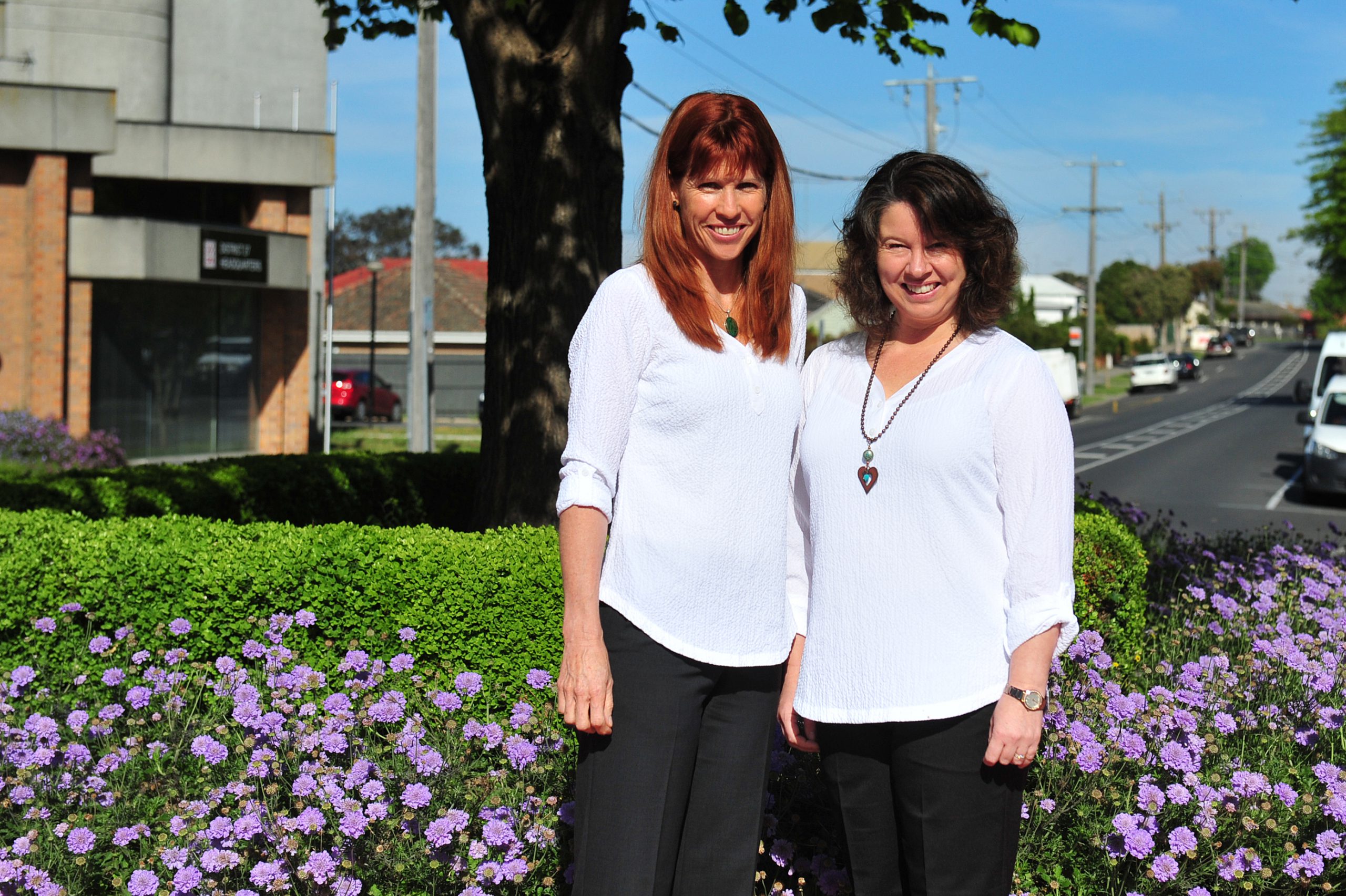 Affected workers and families are urged to seek help in the wake of news the Hazelwood power station and mine will close by the end of March.

Latrobe Valley's support organisations have reaffirmed their ability to provide a broad range of counselling services as employees consider life beyond the power plant's operation.
Lifeline Gippsland chief executive Claire Davis said people had to think holistically about how to help the community "bounce back" from the announcement.
"We want people to be able to cope with the issue and if people are bottling up their emotions or stress, it can come out in various forms," Ms Davis said.
"The sooner people seek support, the easier it is to solve the mental health issues rather than leaving it later down the line when the issues could become much bigger and harder to deal with from a mental health perspective."
Relationships Australia Victoria's senior manager of Gippsland, Jo Huggins, reminded everyone to be mindful of the level of stress events like this could place on people.
"Times of high stress often impact our closest relationships and it's important to be aware that we need to nurture and acknowledge these relationships and be proactive in spending quality time together in order to provide support," Ms Huggins said.
"(It's essential to be) caring, nurturing, looking after each other and seeking support and help if you feel you need it as an individual, family or a couple."
Relationships Australia offers individual, couple, family and children's counselling, as well as family mediation, a variety of group work and community programs.
Ms Huggins said these might involve assisting people to manage their own anxiety and fears, with an independent person helping to work through those feelings.
She said although normal reactions to such stressful circumstances could involve sleep disturbance, loss of appetite or irritability, it was important to seek help if these lasted longer than a week or two.
"You're not alone – if you're struggling, there are so many supports out there, you don't have to manage it by yourself," Ms Huggins said.
She pointed to the Family Relationships Centre; Latrobe City Council; the Salvation Army; Latrobe Community Health Service; Anglicare Victoria, which offers financial counselling services; and Quantum Support Services as "another invaluable resource".
The State Government has also established a call centre and website that provides help and information to Hazelwood workers and their families.
If you are concerned about your health or that of someone you know, help is available.
Phone Lifeline on 13 11 14; beyondblue on 1300 224 636; LCHS on 1800 242 696 or Relationships Australia Victoria on 1300 364 277.
For personalised support as a worker or family member, visit www.lva.vic.gov.au or phone 1800 136 762.
Two registered, Latrobe Valley nurses are using their personal experiences to help others overcome stress with effective coping strategies.
As those affected by a looming Hazelwood closure come to terms with what lies ahead, Joan Griffiths and Debbie Stoneman are reminding people to speak up.
"Loss of jobs and change that you're not necessarily in control of can be very stressful," Ms Stoneman said.
"I think it's really important for people to, at this time with what's happening locally, really make sure they're talking to people and speaking up about how they're feeling."
The pair has a combined 55 years of nursing experience and the desire to help people experiencing harmful stress early, to prevent disease later on. They've organised a mindfulness workshop for 16 November, which will involve meditation and training one's mind to focus on the present moment.
"We spend a lot of time training our bodies, however our society hasn't been really good at helping us train our minds," Ms Stoneman said.
"So it involves not being caught up in the past and not worrying about the future, but being able to bring our focus into the present moment and enjoy our experiences we're having now."
The 'From Stress to Calm' workshop will be a two-hour snapshot of a longer, eight-week program the nurses also run.
It will lead into a full-day 'stress less' workshop to teach people about stress, relaxation and useful techniques for everyday life.
Ms Griffiths said participants had improved their relationships, slept better, reduced their blood pressure and began to stress less.
"We find a lot of people might know they're stressed, but that's where it stops," Ms Griffiths said.
"Or they might know why they're stressed, but they tend not to do anything about it or really make those changes.
"We've found that… once they understand what stress is and how it's affecting their health, they kind of take a bit more notice about self-caring and want to look after themselves."
The workshop will be held on Wednesday, 16 November from 7pm until 9pm at the Comfort Inn and Suites, Traralgon. Cost is $39 per person. To book, visit www.jdwellbeing.eventbrite.com.au