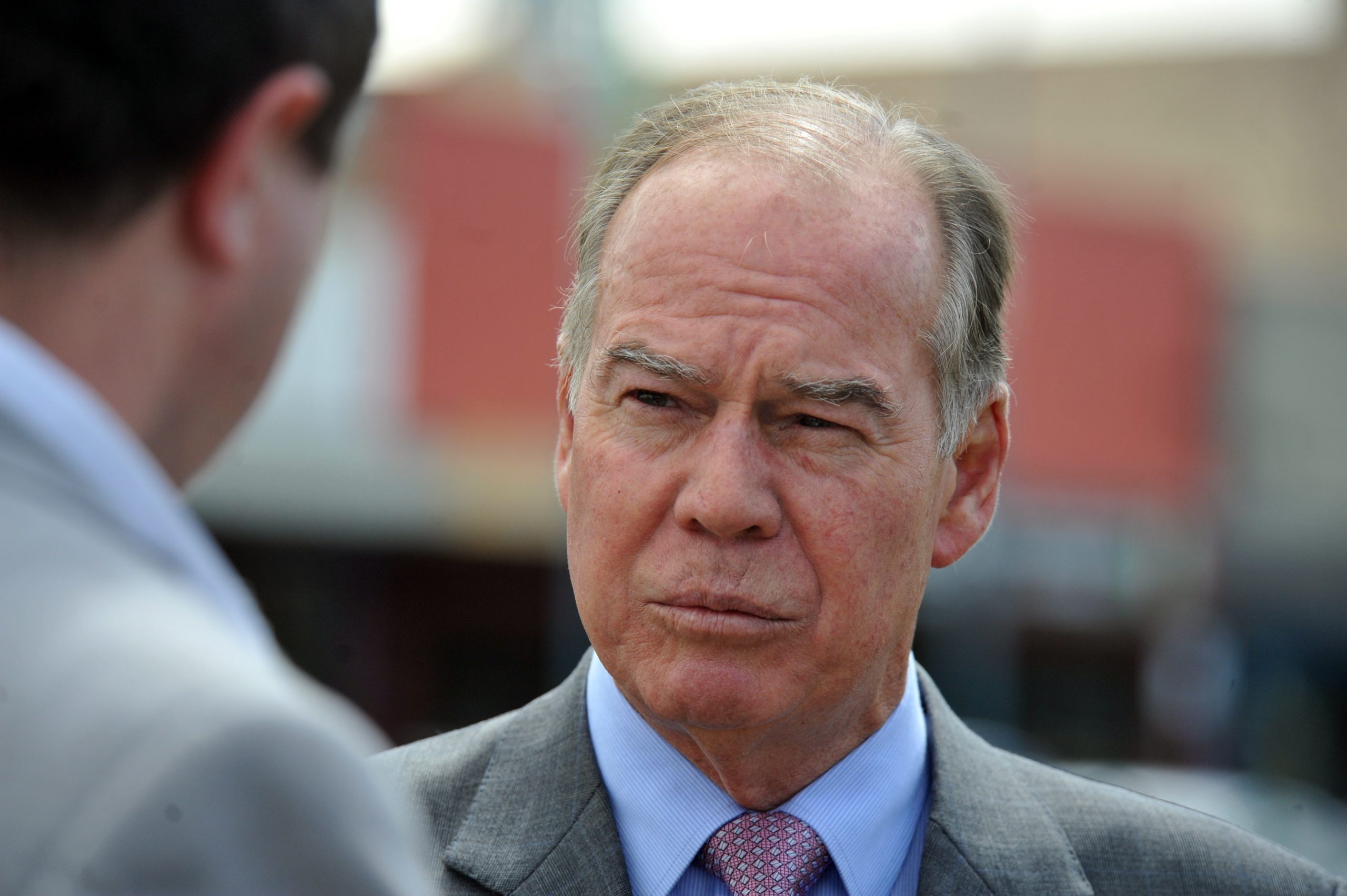 Federal Member for McMillan Russell Broadbent used a parliamentary address on Monday night to accuse politicians on his own side of politics of "cuddling up to Hansonite rhetoric".
Mr Broadbent said he was moved to speak out after a speech by fellow Coalition MP George Christensen in September which he described as "a diatribe about the rise of Islam" in Australia.
"The member's speech was replete with generalisations," he said.
"There were appeals to fear and prejudice that appalled me."
Mr Broadbent, whose west Gippsland seat takes in Moe and Newborough, said he decided not to address Mr Christensen's speech when it was his turn to address parliament that day because he did not want to draw attention to the comments.
"The truth is I did not act as I should have because I am not Muslim, Chinese, Afghan or Greek looking," he said.
"I am not Italian, Sri Lankan or Sudanese. I am not Aboriginal."
He said he understood fear of Islamic-based terrorism and the government was "responding with every resource available".
"At the same time, we cannot condemn the whole of the Muslim community for the actions of a crazy, dangerous few," Mr Broadbent said.
During the speech, he pointed out "only 1.29 per cent of Australians gave their first preference to Pauline Hanson's One Nation".
"Why, then, are some on my side of politics prone to cuddling up to Hansonite rhetoric?" Mr Broadbent said.
The speech he referred to was made by Mr Christensen on 15 September in which he called for "restricting immigration from countries where there is a high prevalence of violent extremism and radicalism".
"Many immigrants entering this country in recent years do not share our Australian values," Mr Christensen said in the speech.
"Their views are widespread in the countries from which they come."
Mr Christensen today posted a rebuke to Mr Broadbent on his Facebook page, where he accused the McMillan MP of misrepresenting him.
"It seems Mr Broadbent is suffering the same problem many other politically correct hand wringers suffer: they do not hear the word 'radical' when I talk about 'radical Islam'," he said.
He said the speech Mr Broadbent had referred to did not contain "any criticism of Islam".
Mr Christensen accused his Coalition colleague of belonging to Canberra's "elitist set" and not listening to his community.
"This is confirmed by the fact he told Parliament last night that MPs shouldn't reflect the concerns of their electors but instead should be "leading" them," he said.
"This is why many people are coming to the conclusion that politics is broken: MPs of all political persuasions don't listen much at all to the public's concerns and they hardly ever act upon them."