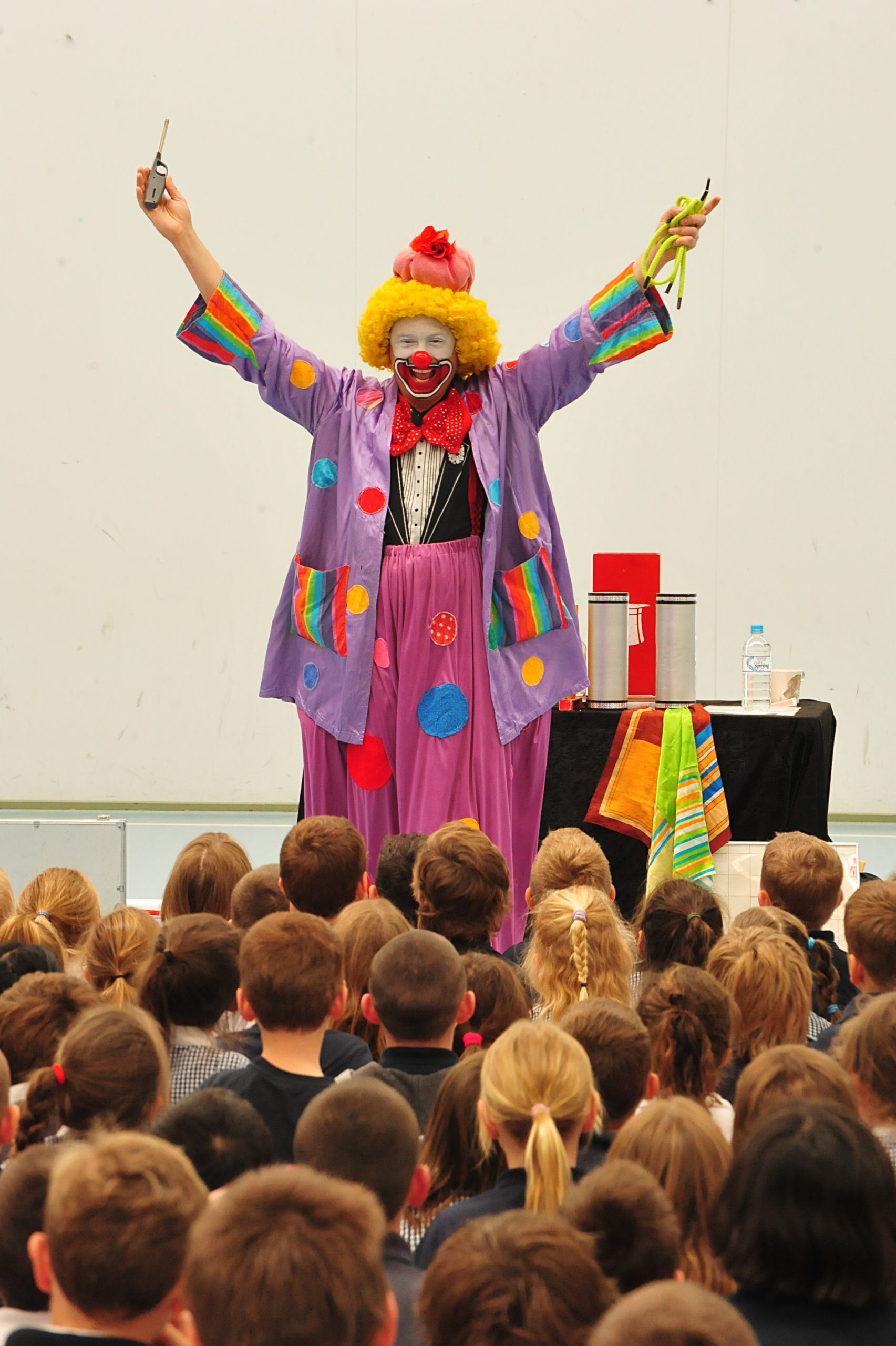 KOKO the Clown is back on Facebook.
The beloved community icon has taken ownership of the 'Bring back Koko the Clown' Facebook group, which was created after his personal profile was suspended by the social media giant.
Facebook disabled Koko's original page after deeming identification requested of his alter-ego, Frank Bezzina, insufficient authentication.
Mr Bezzina has since provided Facebook: his passport, newspaper articles, public liability cover, phone bills and a statutory declaration linking his identity to Koko, all to no avail.
A community Facebook page established to support Koko's reinstatement quickly became a rally point, with photos and stories of the community's relationship with the entertainer flooding in.
The page's administrators have handed ownership over to Mr Bezzina, who was authorised to change the name to 'Koko the Clown' as of about 1pm yesterday.
Mr Bezzina said he stood to lose about 3800 'friends' and about 1000 photographs from the past eight to 10 years should his original page be permanently shut down, but had a head-start on rebuilding thanks to the wave of content provided to the 'Bring back Koko the Clown' group.
Among the posts are pictures from Koko's earliest gigs, dating back about two decades.
"I feel like Samson; when Samson's hair got cut off he lost his strength, but his hair grew back and I feel like my hair's growing back the more 'likes' I get," Mr Bezzina said.
"I can still do what I used to do… I just have to build it back up again."
The new page has been set up as a public figure, rather than private profile, meaning Koko can once again take centre stage.
Mr Bezzina said he used Koko's Facebook presence to promote community events and handle business enquiries.
"Now I'm able to promote all those things I want to promote, like Protective Behaviours which is something I do to (help) stop child abuse in this area," he said.
"On Sunday we've got a fun flight day for kids with disabilities, we've got a free day to fly them around, so I'm promoting that and whatever else is going around (in the community)."
Mr Bezzina said he was humbled by the support shown since his profile was disabled.
"I didn't realise I had so much support for the things that I do and how much (people) appreciate what I do, that's really come out," he said.
"At the Maffra show an eight year-old boy came up to me and he said to me, 'did you get my email?'
He was really concerned about how I was going because of the clown scare thing, and whether it had affected my business.
"About 10 minutes later this lady had printed off a sign… 'We want Koko the Clown back' and wanted a photo of me with her… to put on her Facebook. She was in her 70s, so it's both young and old supporting me which is really nice."
Search for Koko the Clown on Facebook and hit the 'like' button to follow his page.