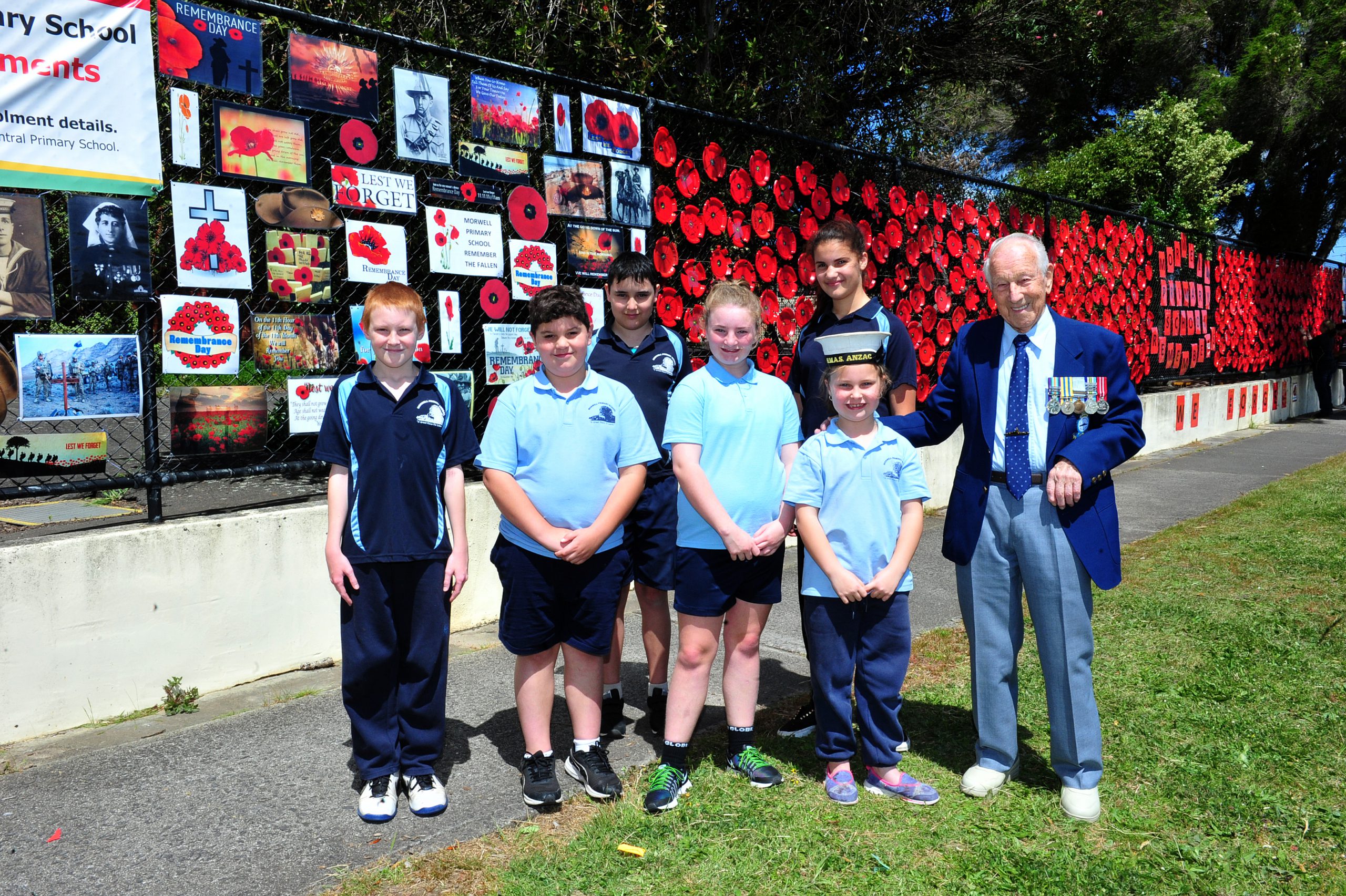 Morwell Primary School's fence was ablaze with red again this year after staff, students, parents and helpers transformed it with poppies in homage to Remembrance Day.
Community links coordinator Merle Williamson and volunteers battled the elements on Monday and Tuesday to construct the 'poppy wall' tribute.
The wall, a tradition at the school, was started in 2014 and has grown each year in size.
Mrs Williamson said the people of Morwell and surrounding towns had always shown their support by tooting their horn, waving or giving the 'thumbs up' during construction.
"We also have a lot of people who stop and take photos of our wall," she said.
Jack Darling, who served on the H.M.A.S Anzac during the Korean War, presented a talk to the school's senior students on Friday.