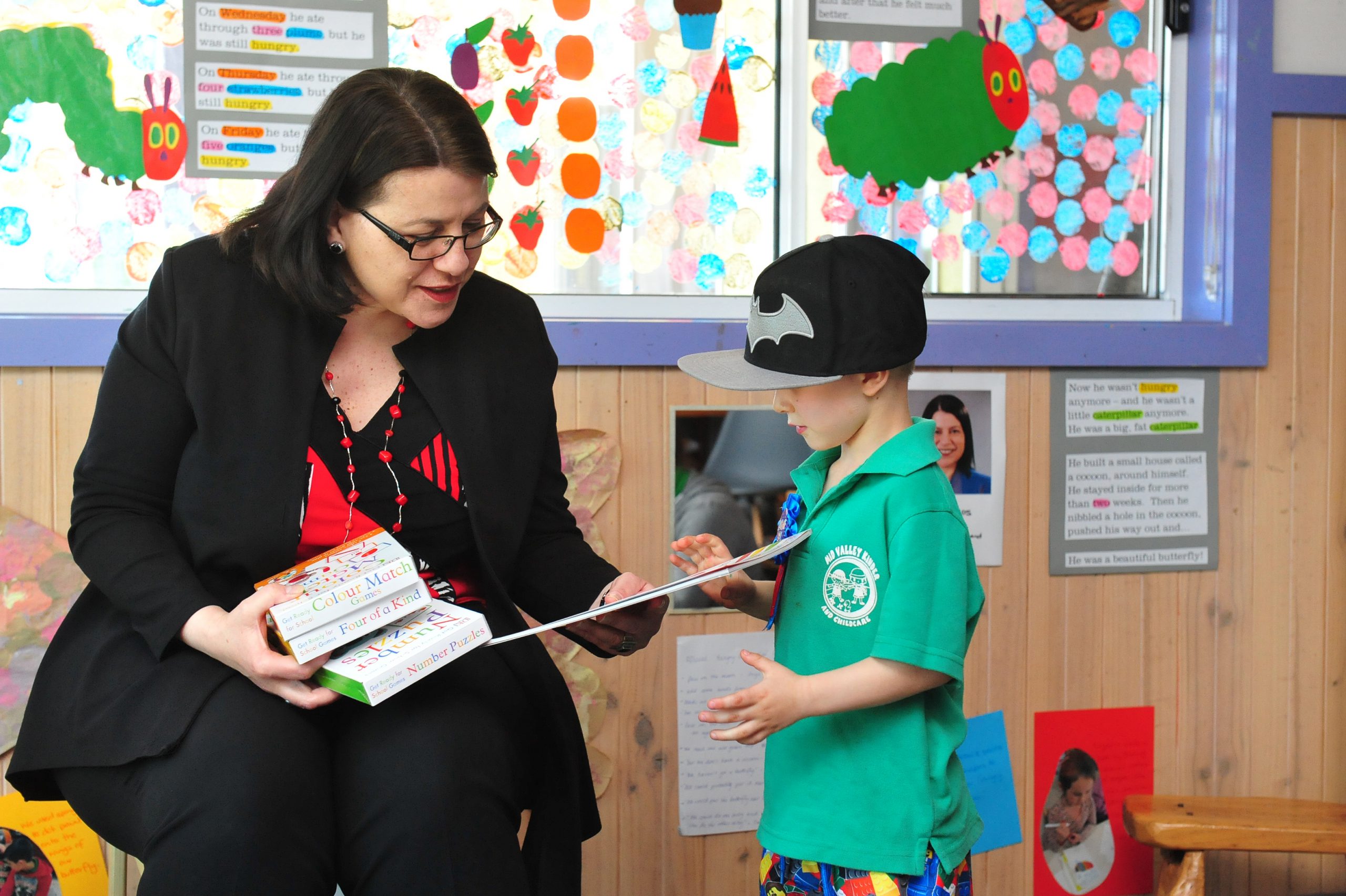 A group of Morwell kinder children received a surprise visitor on Thursday when a State Government minister dropped by at the end of story time.
The children at Mid Valley Kinder and Childcare had not long finished reading The Very Hungry Caterpillar when Families and Children Minister Jenny Mikakos visited to wish one child a happy birthday and distribute some gifts.
But the minister's visit also had another purpose – announcing an extension of the pre-purchased places pilot program, securing at least 450 kindergarten places in 2017 at 170 services across the state.
As a result of the program disadvantaged children will have access to a prepaid kinder place next year.
The program was piloted this year and Ms Mikakos said its expansion would benefit children in Gippsland and beyond.
"Essentially, what we have found is many children from vulnerable families are missing out on kinder," she said.
"So what we are doing is we're reserving places, we're funding kinders to reserve places for these vulnerable children to make sure children can access a kindergarten service."
Ms Mikakos said she decided to launch the expansion of the program at Mid Valley Kinder and Childcare because it had four places funded through the program this year, of which three were occupied.
Children who missed out on a kinder spot as a result of moving to a new area, children in out-of-home care and indigenous children would benefit from the program, she said.
Ms Mikakos said going attending kinder made a huge difference to a child's prospects.
"All the research tells us that for a disadvantaged child, in particular, participating in a quality early years program is equivalent to their mother being tertiary educated (in terms of outcomes)," she said.
"It really helps children to be ready for school. Early years education is so critically important to give children the foundation skills for school and for life. So we want to make sure every child can participate.
"Across the inner-Gippsland area through this program this year nearly 50 children were able to access a kinder place and they would have missed out on a kinder place if this program hadn't been in place."