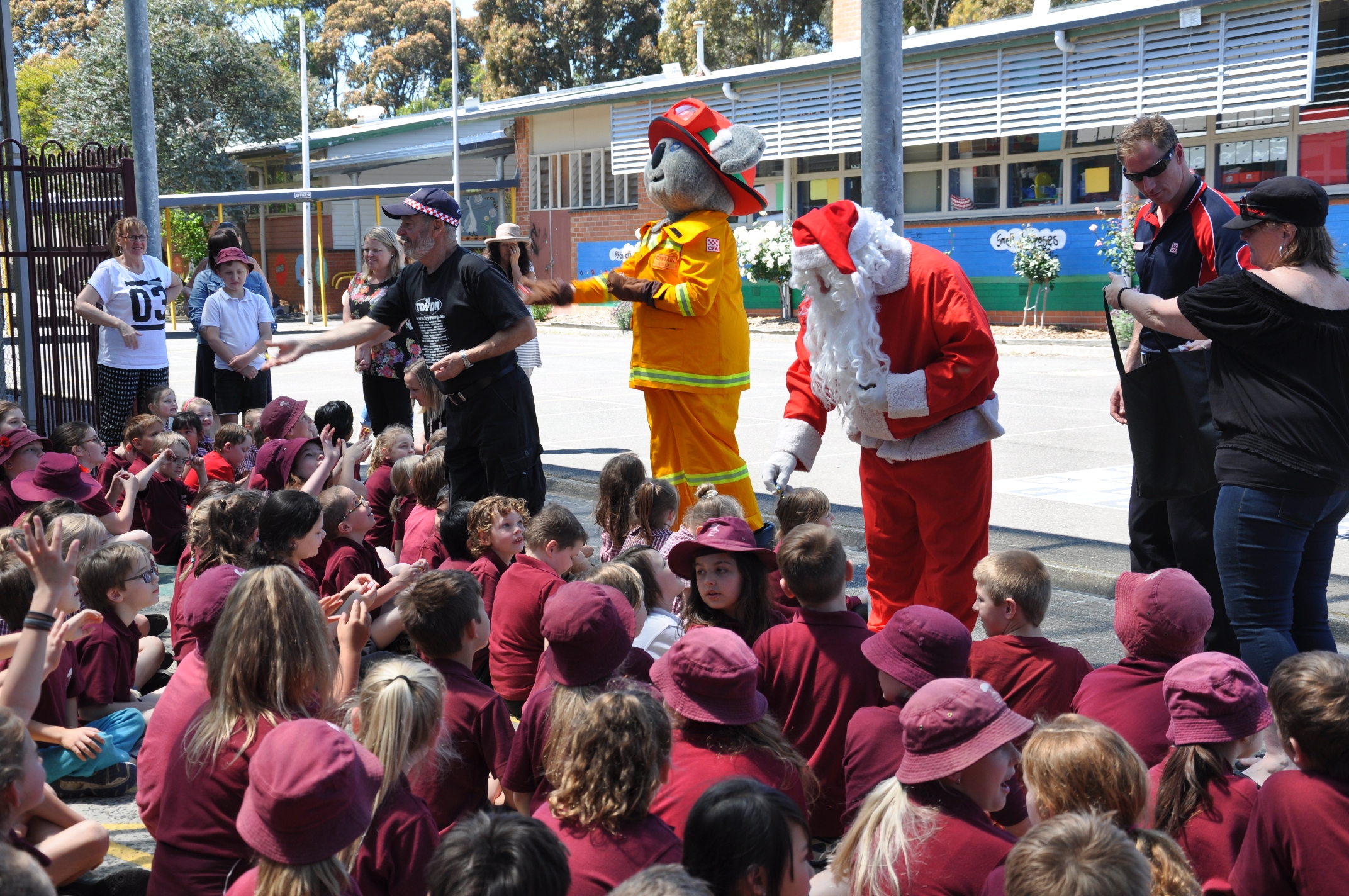 The Latrobe Valley Christmas Toy Drive visited eight schools last week, picking up toys collected by the students and spreading the Christmas message and fire safety awareness as well.

The schools visited over two days were St Kieran's, Newborough, Yallourn North, Tyers, Traralgon South, Kosciusko Street, Churchill and Hazelwood North primary schools.
This year the CFA got behind the visits.
Volunteer and professional firefighters and their fire trucks provided an impressive display at each of the schools.
The firefighters were made welcomed by students who had an opportunity to talk with them afterwards.
"A total of nine brigades were involved and it is heart-warming that these dedicated members of our community have taken up this worthy cause," Toy Drive coordinator Alf Vella said.
"They have helped to guarantee that no kid in our area will miss out on a happy Christmas, which is the motto of our effort.
"The schools take this project to heart and between them have collected an impressive amount of toys and other goods, which is a wonderful achievement.
"Gippsland kids have well and truly learnt what the spirit of Christmas is all about."
The Toy Run will be held on Saturday, 3 December at Old Gippstown from 10am until 2pm, where a family festival atmosphere will be created.
Motorcyclists have not been forgotten and all riders are encouraged to come along, a cause they have supported for the past 16 years.
Priority parking will be available for all riders within the grounds of Old Gippstown and presentation of donations can be made to the Salvation Army and St Vincent de Paul Society, who will be on site. Everyone is invited to take along a new toy.
All donations will support local families.