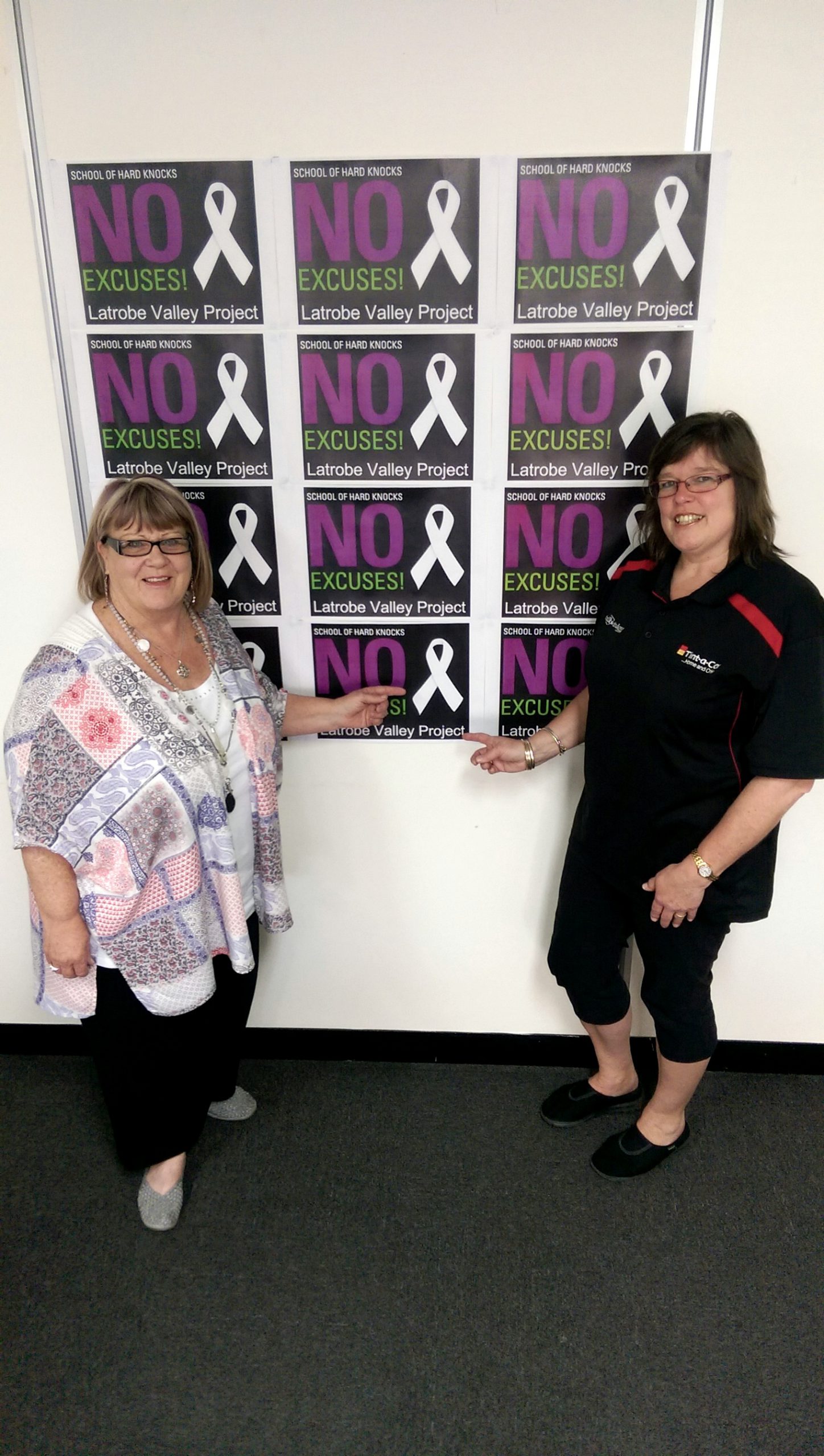 A change in the story of family violence within the Latrobe Valley is materialising in the form of singing, drumming and dancing.
Regardless of whether people have a musical aptitude or not, the entire community is encouraged to take part to send a strong 'no excuses' message.
The No Excuses! Latrobe Valley Project will officially launch in Moe on Saturday, kick-starting a series of singing, drumming and dancing workshops before a final performance will be held at a family festival next year.
The aim is to bring respect, peace and hope through music to those struggling to deal with family violence.
"The key message really is to change the story of family violence within our community by raising awareness of the issues around family violence," Berry Street Gippsland deputy director Jane Barr, a supporter of the project, said.
"And to create education around options and supports. It's really to bring back the balance around gender equality and respectful relationships."
The initiative came about when the Latrobe Valley Community Choir was invited to participate in the School of Hard Knocks' No Excuses! choral song suite composed by Christina Green and Dr Kathleen McGuire.
The suite of songs, funded through Creative Victoria, was based on true stories of women who had experienced family violence – stories so touching LVCC's Tineke Westwood felt compelled to bring the project to the Latrobe Valley.
"It's not only the victims and the perpetrators (who are involved) – we are all involved, we all have somewhere along the line an involvement and I think it's (important)," Ms Westwood said.
So Ms Westwood asked the School of Hard Knocks – an arts and cultural institute that engages disadvantaged Australians – to help deliver the workshops and concert with a similar concept to Traralgon's Street Requiem.
School of Hard Knocks founding artistic director Dr Jonathon Welch said the great thing about music was people could sing about something even if it was hard to say.
"It's about singing out against domestic violence and the men and the children will stand in support of the women with this project too, who have perhaps been through these issues," Dr Welch said.
"It also helps get out a very strong message – we as a community, we as a country, need to work together to help change the attitude and the culture around family violence.
"This is going to take time, but I think coming together and being able to sing about these issues gives us the opportunity to talk about them and open up the conversation."
Individuals can be involved by either taking part in the workshops or simply show support through sponsorship or volunteering on the 4 March family festival date.
A cohort of Latrobe Valley community organisations and service providers is supporting the initiative to help share the story of violence prevention.
Ms Westwood encouraged anyone to ask their neighbour, friend or a person they didn't usually speak with to go along and potentially take part.
"It's so easy to ask somebody," she said.
"For example ask your neighbour, just ask anybody, maybe you have somebody next-door you don't normally talk to.
"It would be a reason why you could engage together and I think everybody's happy to be asked."
When: Saturday, 26 November from 10am until 4pm
Where: Moe Town Hall, 69 Albert Street, Moe
Activities:
Go along and join in inspiring and fun workshops:
– No Excuses! Women's Chorus – Christina Green and Dr Kathleen McGuire
– Men Aloud! Men's Chorus – Dr Jonathon Welch
– Street Beat Youth Percussion Group – Levi McGrath
– No Excuses! Children's Chorus – Christina Green and Dr Kathleen McGuire
– Dance With Me Program – VicHealth
Details:
For more information, phone Tineke Westwood on 0427 955 009 or Jane Barr on 0428 325 003
If you are a victim of family violence, phone 1800RESPECT or triple zero (000) in an emergency.