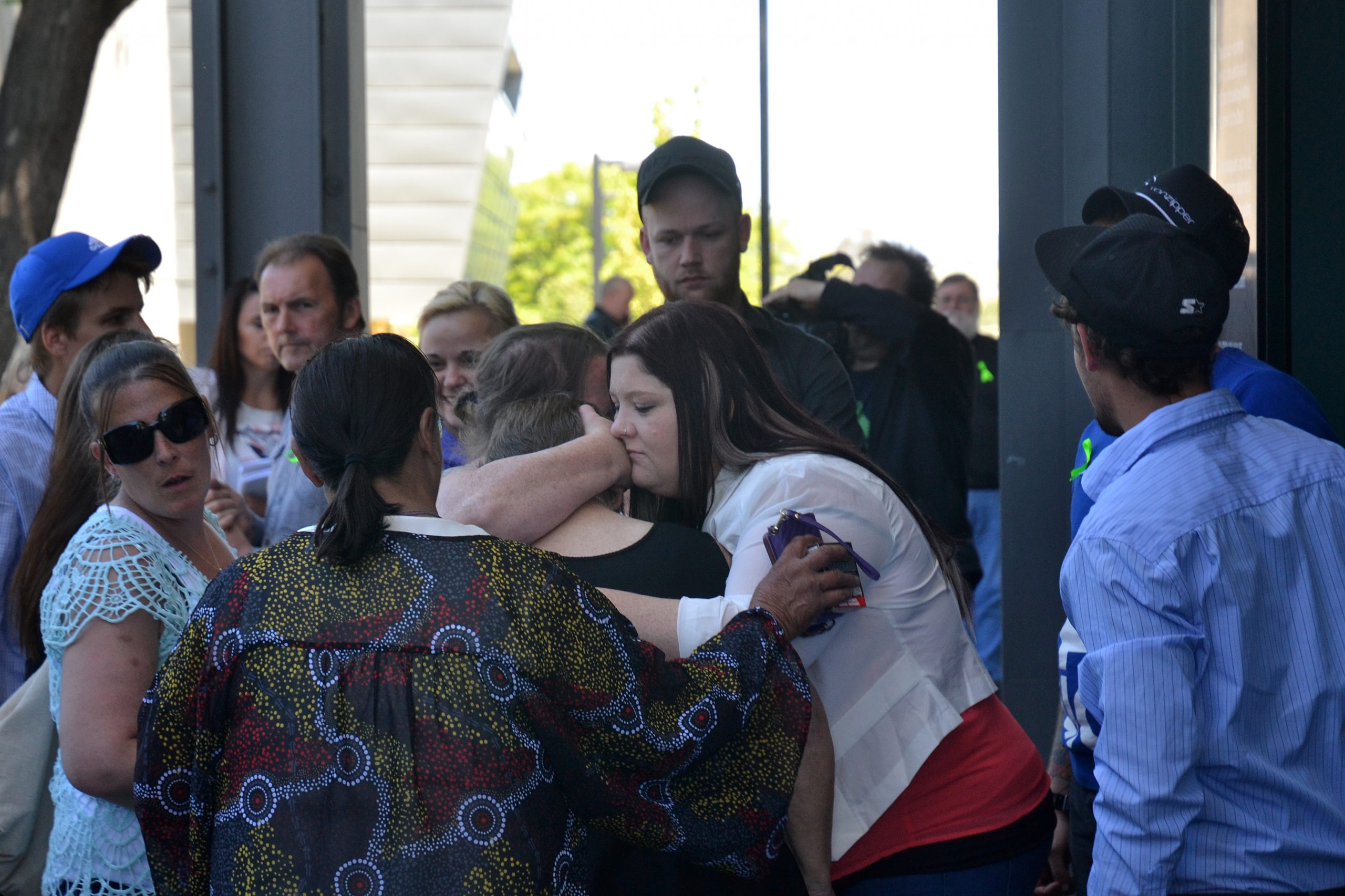 The mother and sister of a man killed by Morwell woman Bonnie Sawyer-Thompson in 2014 have delivered harrowing witness statements at a Latrobe Valley Supreme Court hearing.
The court heard Jack Nankervis was struck about 70 times to the head, neck and chest with a mattock and knife at Sawyer-Thompson's unit in June 2014.
Sawyer-Thompson pleaded guilty to the crime of defensive homicide after previously being re-arraigned from a murder charge and a jury was dismissed without verdict.
Mr Nankervis' mother Anna-Marie Nankervis said she now suffered from post-traumatic stress disorder, depression, anxiety and had a heart attack since her son's death.
The court heard she had lost her home and possessions "because my family and myself were simply unable, mentally or physically, to do what needed to be done" to retain them.
"When this was meant to go to trial earlier this year and the defendant came up with another way to put it off, I finally fell in a heap," Mrs Nankervis said.
"My body couldn't take any more stress and I had a heart attack. Every night I go to bed, I pray that I will wake up the next day so I would be there to see my boy get justice."
Mr Nankervis' sister, Kathleen Nankervis, left the courtroom in tears during prosecutor Campbell Thomson's opening address but returned to deliver her statement, which she gave seated after saying "I'm going to pass out".
She said she had developed a severe panic disorder and severe anxiety and depression and on more than one occasion had to call an ambulance as "I thought I was dying".
"Due to having these conditions I can't go shopping or to the park with my kids. If I have to drive for more than 10 minutes I panic. I can't work or study as I cannot be around strangers or large groups of people," she said.
Ms Nankervis said she had lost faith in the justice system.
"The system has no empathy for my brother or my family," she said.
"This was just another case with a lucky loophole and the system ran with it. Why? I will never know."
A large contingent of Mr Nankervis' friends and family in attendance wore green ribbons in solidarity.
The hearing continues today.