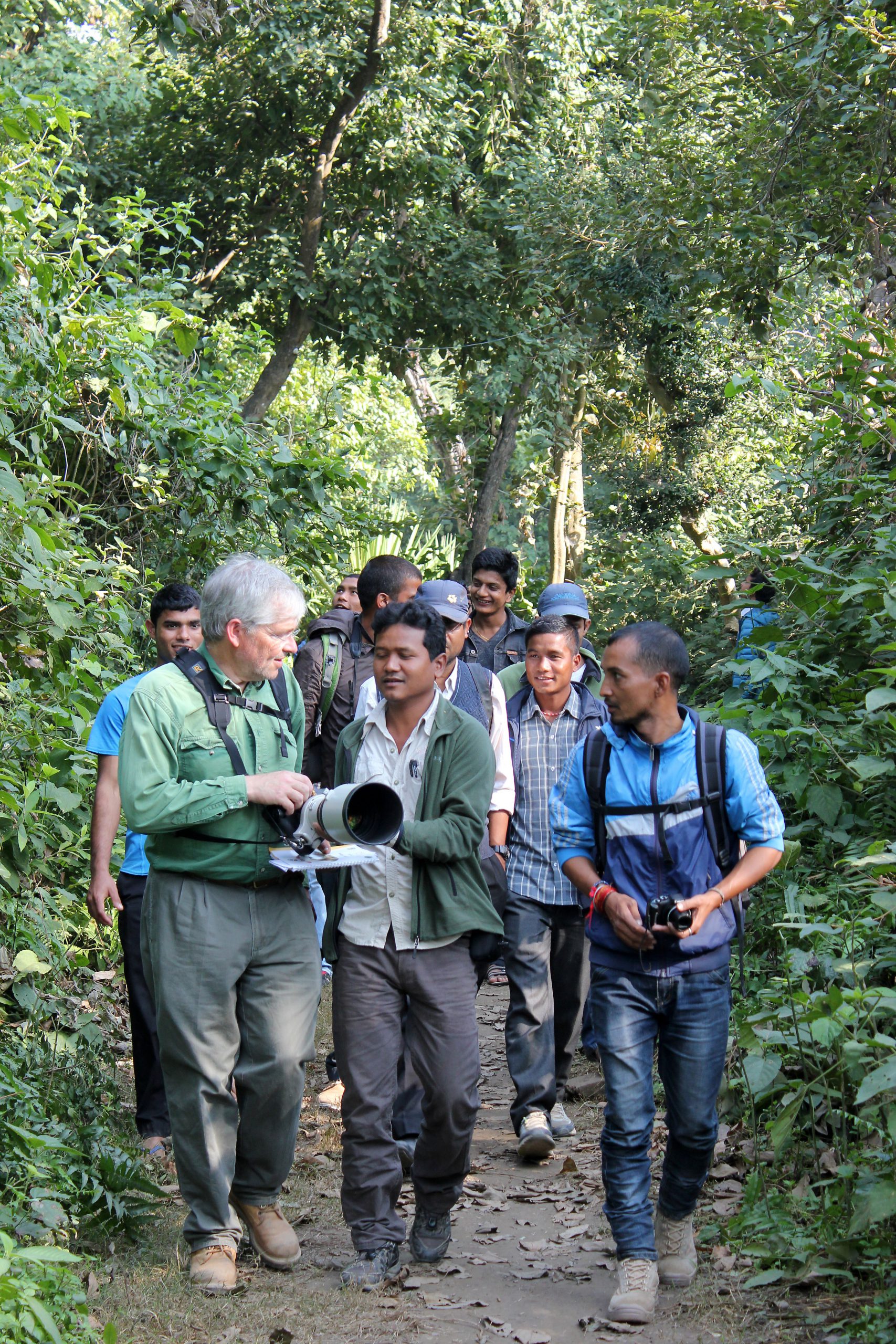 A Gippsland biologist will head to Nepal on Thursday to lead a wildlife guide training program aimed at preserving the region's animals.
Federation University Associate Professor Wendy Wright will be joined by FedUni honorary researcher and wildlife photographer Steb Fisher on the trip to Bardia National Park, Nepal, where she will train local residents as wildlife guides.
Associate Professor Wright hopes by equipping residents with these skills it will provide the village with a reliable revenue stream through tourism and stop illegal poaching.
The park is surrounded by a buffer zone which supports poor farming communities and has significant populations of endangered species including rhinoceros, elephant, tiger, gharial crocodile and Bengal florican.
"A lot of the locals used to hunt the animals but they don't do that anymore as they can make more money preserving and showing visitors these animals," Associate Professor Wright said.
"This project… is about helping poor local communities in Nepal to get on board with wildlife conservation. It's interesting, they are some of the poorest people in the planet but very committed to wildlife conservation."
Mr Fisher said the trip also had its benefits for its volunteers.
"From a photographic point of view it's very exciting. There are tigers, elephants, rhinos, deer all in this jungle and in the distance you look up and can see the Himalayas," he said.
"It's one of the most beautiful places in the planet and we are just lucky enough to get to help them."
The pair leave for the Nepal trip on Thursday, with a stop-over in China, and will return about 10 days later.