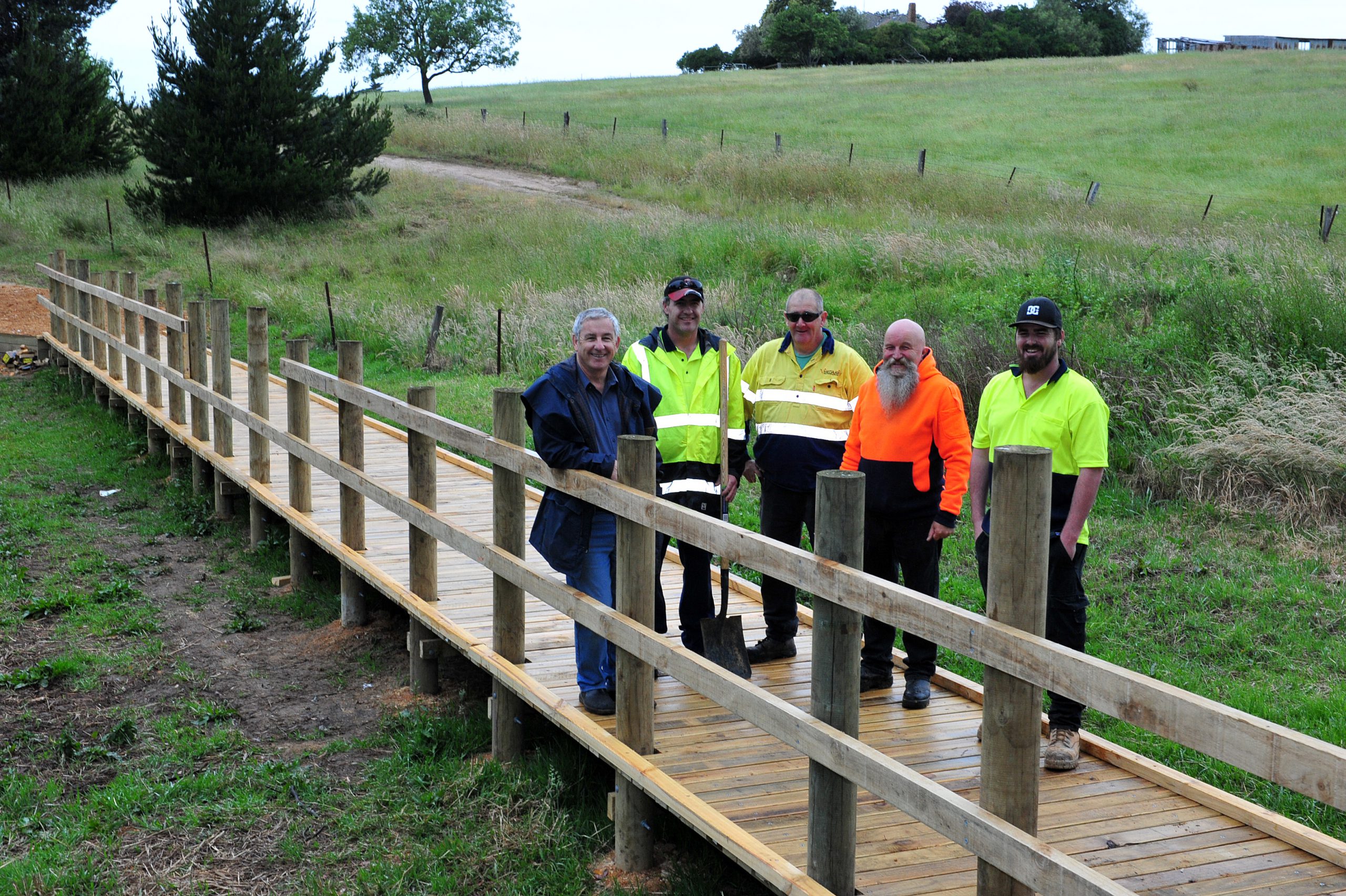 IT is hoped a new boardwalk at Traralgon's railway reserve will help attract more community members to the park.
For the past month Work for the Dole participants have been constructing the wooden bridge on the Traralgon Railway Reservoir Conservation Reserve's southern boundary.
While the group completes the finishing touches the reserve is now safe for use by runners, walkers and cyclists.
Friends of the Traralgon Railway Reservoir Conservation Reserve chair Gary Deane said he hoped the boardwalk would encourage more residents to venture out on the longer paths and experience all the park had to offer.
The group responsible for the bridge's construction began working in the park in August as part of the Work for the Dole project.
Mr Deane said there had been a huge difference within the reserve over the past six months due to the program's participants.
He thanked the workers, along with Mission Providence, Lend a Hand and Sure Way for their assistance with the project.
"All workers were very keen on the job and worked in difficult conditions to fabricate a very professional outcome," Mr Deane said.
The bridge will be officially opened in January.