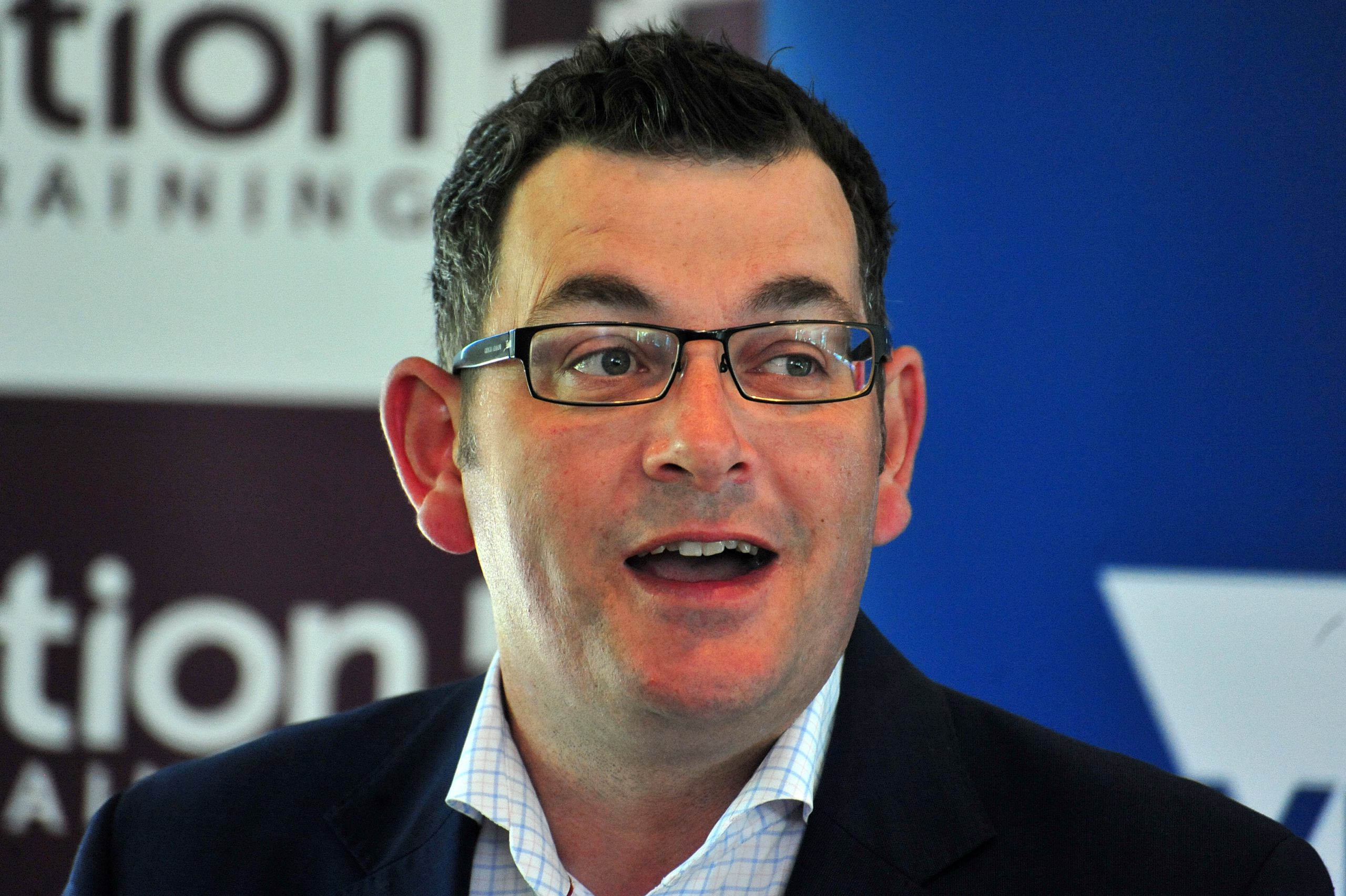 LEADERS in industry, education and research will join forces to attract jobs and investment to the region through the Latrobe Valley's 'hi-tech precinct', the State Government has revealed.
Little had been known about the $17 million state-of-the-art facility since it was announced in the state's April budget, but a visit by Premier Daniel Andrews on Monday painted a clearer picture.
Funded through the Latrobe Valley's $40 million transition package, the project will unite Federation Training and Federation University along with private tenants including international technology giant Fujitsu at the TAFE's Morwell campus.
Mr Andrews said the purpose-built precinct would include the Morwell Tech School and an innovation centre featuring laboratories and space for industrial research.
Federation Training will be responsible for the tech school, in terms of its design and curriculum, and Fujitsu will operate a service centre where local sectors can access its computing and data analytics capabilities.
Industry, Employment and Resources Minister Wade Noonan said the precinct would link students and industry to create jobs where they were most needed, in areas such as food and fibre, health, new energy technologies and professional services.
Mr Noonan said the project was a Valley originated idea driven by the community, "and that's why it will be a success".
"What we would expect to see here when it's built is multiple partners, industry and training providers, working here together towards job creation, economic diversification and, of course, innovation," he said.
All involved parties, who signed a memorandum of understanding on Monday to guide collaboration, told The Express they were committed to working together.
Fujitsu state manager Steve Little said true innovation occurred when businesses shared resources, were inclusive and diverse.
"This means research and development needs to be open, which is why we've made this the open innovation precinct," Mr Little said.
Federation Training's chief operating officer, Mark Potter, told The Express he wanted "to see a growth in further education to support the innovative work that will come out of having these partners in the same place at the same time".
Federation University Vice-Chancellor David Battersby shared similar sentiments.
Latrobe City mayor Kellie O'Callaghan welcomed the funding at a "critical time" for the community.
"We are pleased an education offering, which is inspired by our strong history in engineering and innovation, will now be established to provide meaningful education to employment pathways for our community and its most valuable asset, its young people," Cr O'Callaghan said.
More than 80 jobs are expected to be created during the precinct's construction phase, with the potential for "hundreds" of people to be working out of the centre.
Mr Andrews said construction of the technical school would begin next year, and be completed by early 2018, while the "flagship building" would begin construction in 2018, to be concluded in 2019.