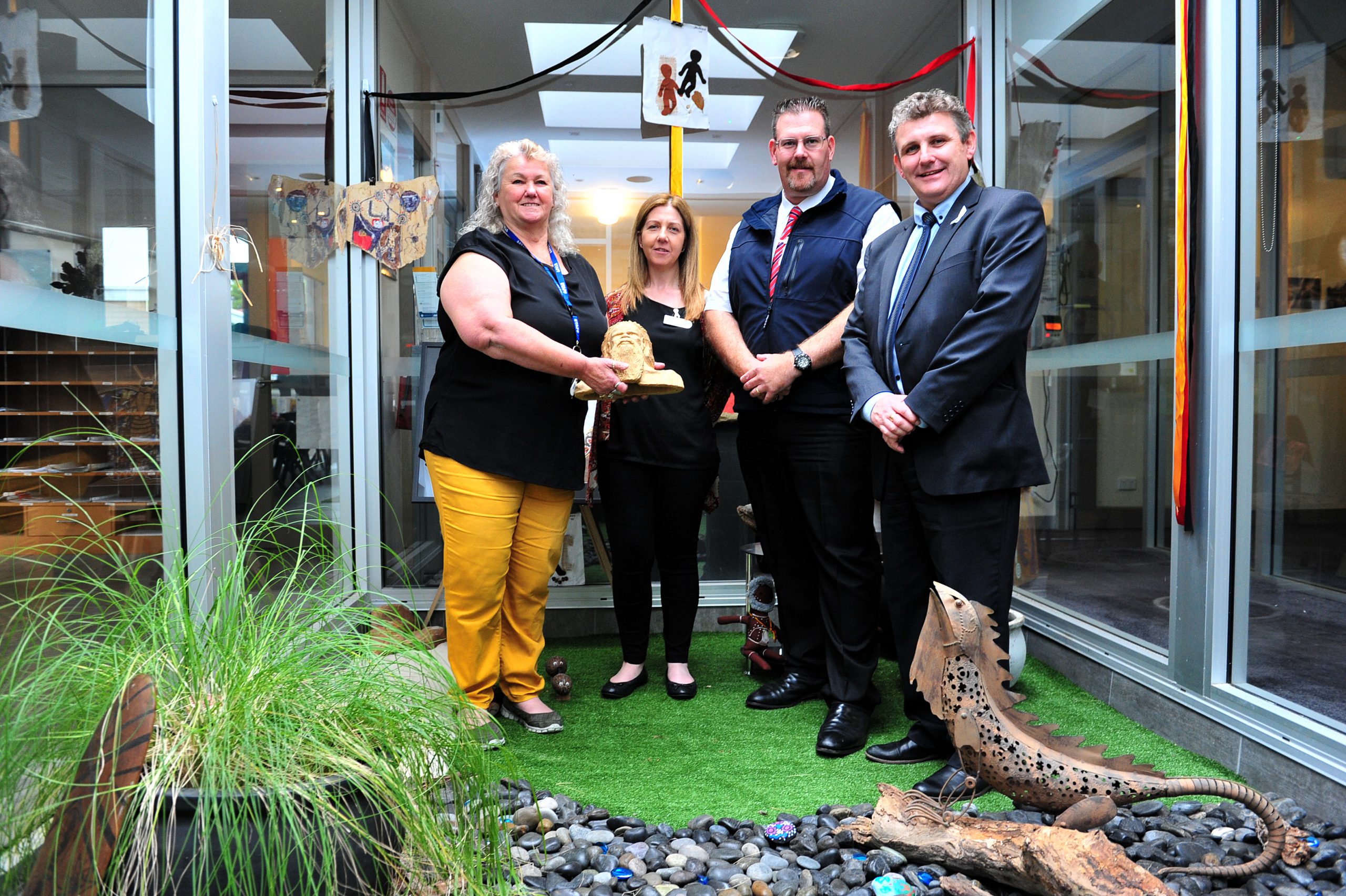 WOMEN and children sometimes have little more than the clothes on their back when fleeing violent relationships.
In anticipation of White Ribbon Day tomorrow, Corrections Victoria has donated $20,000 to emergency assistance programs at Quantum Support Services and Orana Gunyah Crisis Accommodation Support Services in Morwell to fund "care packs" for clients seeking refuge.
The packs will provide women and children with groceries, clothes, toiletries and other essential items they can use.
"It makes a huge difference. Women and children often come in with nothing (after) leaving a crisis and have left all their belongings behind them," Orana Gunyah manager Robyn Durling said.
"It's very scary when you come in and you've got nothing. This makes them as comfortable as they can be until things are in place for them."
Corrections Victoria reports an estimated 17 per cent of women in Australia have experienced violence by a partner. Aboriginal or Torres Strait Islander women are 31 times more likely to be hospitalised due to family violence, while women with a disability are more likely to experience family violence and for longer periods.
Quantum Support Services children, youth and families general manager Cindy Pullar said staff had talked about making care packs personal with women and children selecting their own items.
"It's hard to be in a house they don't know, in a bedroom that's not their own," Ms Pullar said.
"We're trying to make it as positive as it can be while they are there, and give them the opportunity to pack up their essential items."