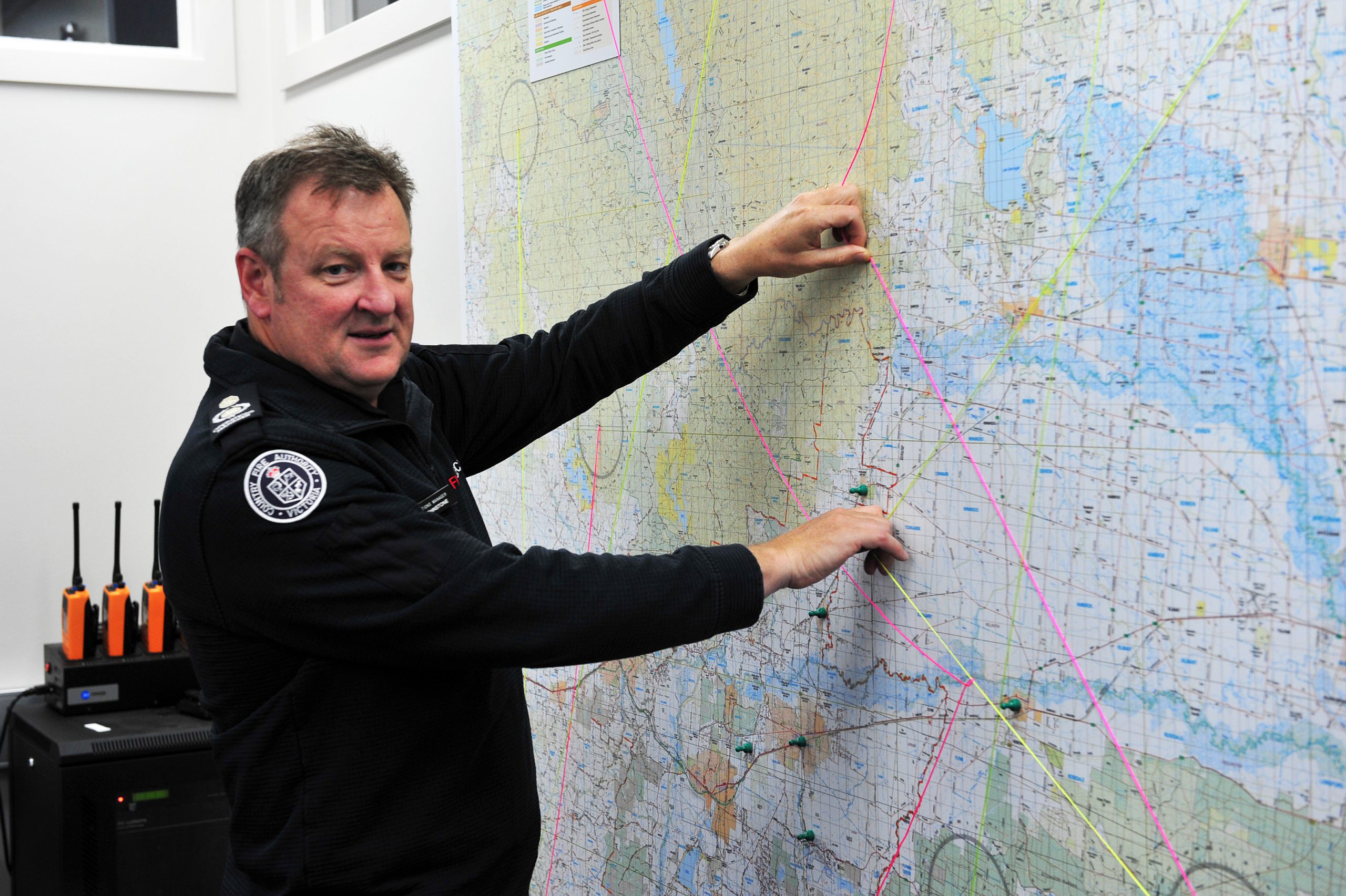 WHEN a leading CFA officer discovered a man-made fire hazard on the eve of the danger period, he came to a damning conclusion.

"Just last week I found an unattended camp fire along Traralgon creek road; that suggests to me that (some) people are complacent or ignorant," CFA district 27 operations manager Bill Johnstone said.
"We want people to come and visit Gippsland and enjoy everything it has to offer but they need to understand we're in a fire prone area."
While some parts of the state are already on high alert, Gippsland has endured a mild spring which has delayed the onset of the fire danger period, which at this time last year was in full swing.
Despite the projected 19 December declaration date, Mr Johnstone said there was no room for complacency.
He said residents, both rural and residential, should now be well and truly into their fire planning for the summer.
In addition to staple precautions, such as cleaning out gutters, cutting back lawns and clearing rubbish and debris, Mr Johnstone said there were other risks worth mitigating.
Among them were being diligent if burning off and being conscious of vegetation along roadsides, with many newer vehicles being fitted with potentially dangerous catalytic converters.
"These converters burn very hot and so any vehicle fitted with a catalytic converter in dry grass has the potential to cause a fire," he said.
"If people are burning off as part of their preparations for the summer, please make sure the fire is cold. It may look like the fire is out but the only way to know is to do a little digging and turn the ground over to make sure it is cold.
"Fires can smoulder for long periods underground and I think we've got plenty of documented history of when that's occurred."
Mr Johnstone also advised to create mineral earth breaks, have well maintained fire equipment and test to ensure pumps and hoses are in good working order and haven't rotted through.
He said it was important to know what to do when fire occurs, including phoning 000 immediately, having your important documents secure in a safe place, knowing what to do with pets and livestock, knowing where water is and expecting the unexpected.
Above all, "prepare and plan for the worst".
"On those days of extreme or code red fire behaviour have your plan already formulated. If your plan is to leave, do so early. If your plan is to stay, seriously think that through," Mr Johnstone said.
"There's potential to be in a very hostile environment under the worst of conditions and it's easy for people, even those quite well prepared, to be overwhelmed by the conditions that present on the day."
Once the fire ban period is declared the CFA will be working closely with Victoria Police and other authorities around enforcement.
"Where fires occur needlessly, and we're able to identify the cause, origin and individuals involved, we will be prosecuting; we're taking very low tolerance to that," Mr Johnstone said.
If there's something you don't know, or aren't sure about, find out by visiting the CFA website or phone the Victorian Bushfire Information line on 1800 240 667.
– Keep grass cut to less than 10cm.
– Use pebbles or rocks in your garden (not flammable mulch)
– Keep gutters clear of leaf litter
– Remove flammable items from decks and veranda's such as boxes, furniture and doormats.
– Do not have large scrubs next to or under windows
– Keep woodpiles away from the house
– Cut back overhanging branches-no branches within 10m of buildings.
– Store flammable liquids away from the house
– Prune lower branches of scrubs to separate from surface fuels underneath
– Prune shrubs well away from tree branches
– Get rid of dry grass, leaves, twigs and loose bark