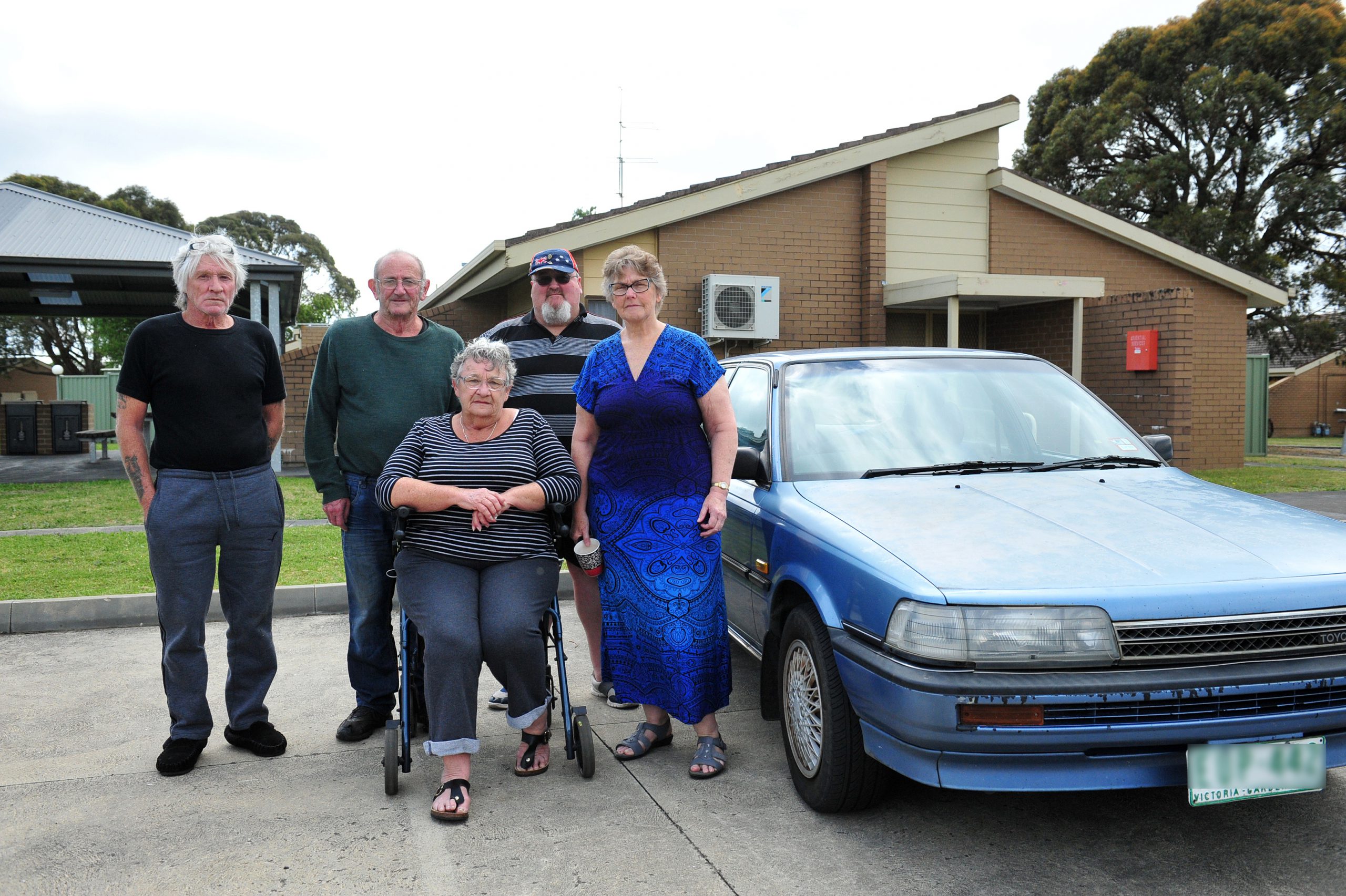 A NEWBOROUGH pensioner is at wit's end after his car was vandalised for the fifth time in two years last week.
Graham Bruce, 73, had the passenger side window of his car "smashed" while three other vehicles were damaged early last Tuesday morning at the Department of Health and Human Services' Banksia Village units in Newborough.
Mr Bruce said it was the latest in a string of incidents and followed his boot being jimmied open and tools stolen, his driver's side mirror being smashed, his radio aerial ripped from the roof and his driver's side lock damaged in an attempted break-in.
A resident of the units for about eight years, Mr Bruce said he walked with a cane and relied heavily on his car for transport but could not afford to pay for repairs.
"I'm on a pension, I live fortnight to fortnight," Mr Bruce said.
"My car has been rendered almost unroadworthy, if it's not (already), and I can't afford to get it fixed.
"All these things that have happened to it are still there, the car's sitting there with all this damage to it.
"I feel helpless, hopeless (and that I) can't do anything."
Mr Bruce said some of the units had secure parking, but many residents parked in roofed carports in an open area often used as a thoroughfare by the public.
He said he would like preventative measures implemented to protect residents' vehicles, such as surveillance, with a number damaged and stolen from in recent times.
"I totally rely on my car and it's just disturbing and sickening what's happening, and I'm not the only one (who's been hit)," he said.
"I'd just say to them, 'what's the point? What do you get out of it? What's wrong with you?'
"'All you're doing is causing heartache and trouble to innocent people'."
Mr Bruce said he had reported all but the first incident of vandalism to police.
A DHS spokesperson said they were happy to meet with residents to discuss the problem.
"Unfortunately people sometimes use the property as a shortcut between streets and the department is aware of a number of cars that were recently vandalised in the car park of the units," the spokesperson said.
"The department is happy to meet with residents to discuss their concerns and would encourage anyone worried about criminal behaviour to contact Victoria Police.
"The department understands this matter was reported to police, who attended the incident and are currently investigating."
Regarding the most recent incident, police said three unknown male offenders were sighted fleeing the scene and crime scene officers were investigating. They said four vehicles were damaged in the spree and some items were stolen from the cars.
Anyone with information should phone Crime Stoppers on 1800 333 000 or Moe Police Station on 5128 1100.