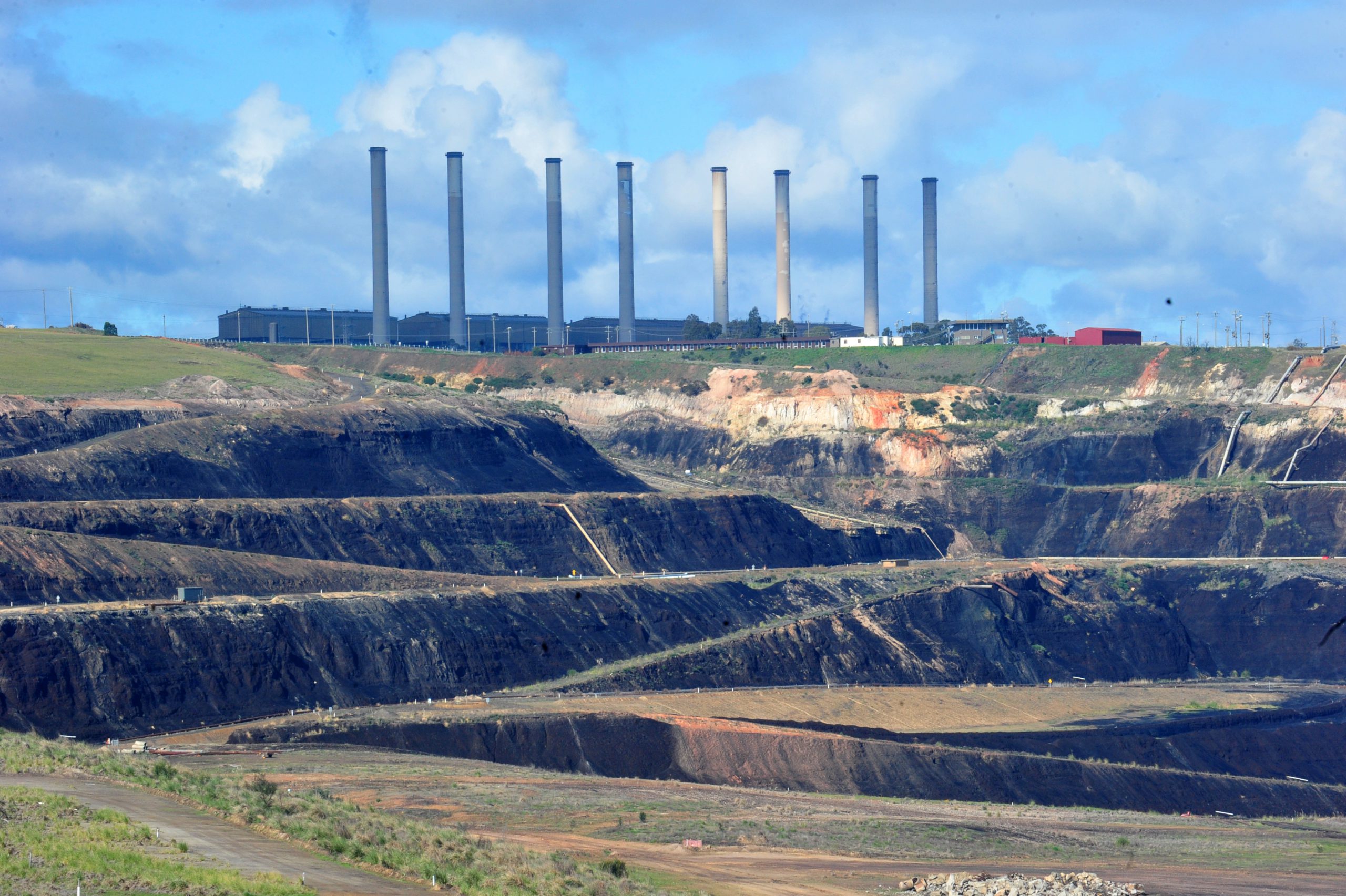 Germany has approved a climate action plan for 2050 that greatly aims to cut back on greenhouse gas emissions but does not stipulate an end date for coal-fired power generation.
While the plan envisages a step-by-step reduction in coal power, Germany's Economy and Energy Minister, Sigmar Gabriel, has opposed the setting of a coal exit date before job alternatives for those who work in brown coal (lignite) have been determined.
Mr Gabriel, who is also the leader of the Social Democrats and Vice-Chancellor (deputy prime minister), said he expected brown coal to remain in use past 2040.
Under the plan, approved last month, Germany aims by 2050 to cut its greenhouse emissions by 80-95 per cent from its 1990 level, the year of German unification when old polluting plants in the then communist east were still active.
Under the interim target for 2030, emissions are to be reduced by 55 per cent compared to 1990.
Renewables now produce about 35 per cent of Germany's power (wind 14 per cent, solar eight per cent, biomass 8.7 per cent and hydro 4.7 per cent).
Coal still accounts for 42 per cent of the country's electricity – lignite 24 per cent and hard coal (comparable to black coal) 18 per cent.
Including gas and nuclear, non-renewables produce 64 per cent, but nuclear will be phased out by 2022.
The action plan sets out sectoral targets for 2030, but is a work in progress and "cannot and does not want to be a detailed masterplan" for 2050.
It adds there will be "no rigid provisions", with the plan technologically neutral and open to innovation.
Great emphasis is placed on energy efficiency in power production and by consumers in property, transport, industry and agriculture.
"The energy transition will only succeed if energy efficiency clearly rises and is long-lasting," the plan says, with digitisation a key weapon to achieve this.
It stresses the Government will simultaneously maintain German competitiveness.
"We want to advance the upcoming changes without structural ruptures," it says.
The plan says the climate goals can only be reached if coal power is gradually reduced, but in doing this, "economic perspectives and jobs in the affected regions must be taken into account".
Above all, there must be "concrete future proposals for the affected regions, before concrete decisions for the step-by-step retreat from brown coal can go ahead".
To achieve that, the plan says there must be a regional and industrial strategy which actively steers structural change and supports the companies and their employees as they adjust to new regional structures.
To this end, the German Government will lobby the European Union to ensure European competition policy does not block investment and entrepreneurial activity in brown coal areas.
Germany is the world's largest producer of lignite, (Australia is number two) with large brown coal deposits employing thousands in the country's north-west, centre and east. About 90 per cent of Germany's hard coal supply is imported.
Germany is the largest electricity market in Europe, with peak demand of more than 85,000 megawatts. It has interconnectors with 10 neighbouring countries, with a total transfer capacity of more than 20,000 megawatts, according to German consultancy Agora Energiewende.
Agora said in a report last year that the expansion of Germany's and the Europe-wide grid was important for the flexibility of the electricity network. It enabled the system to balance the volatile influx of wind and solar over long distances, the report said.