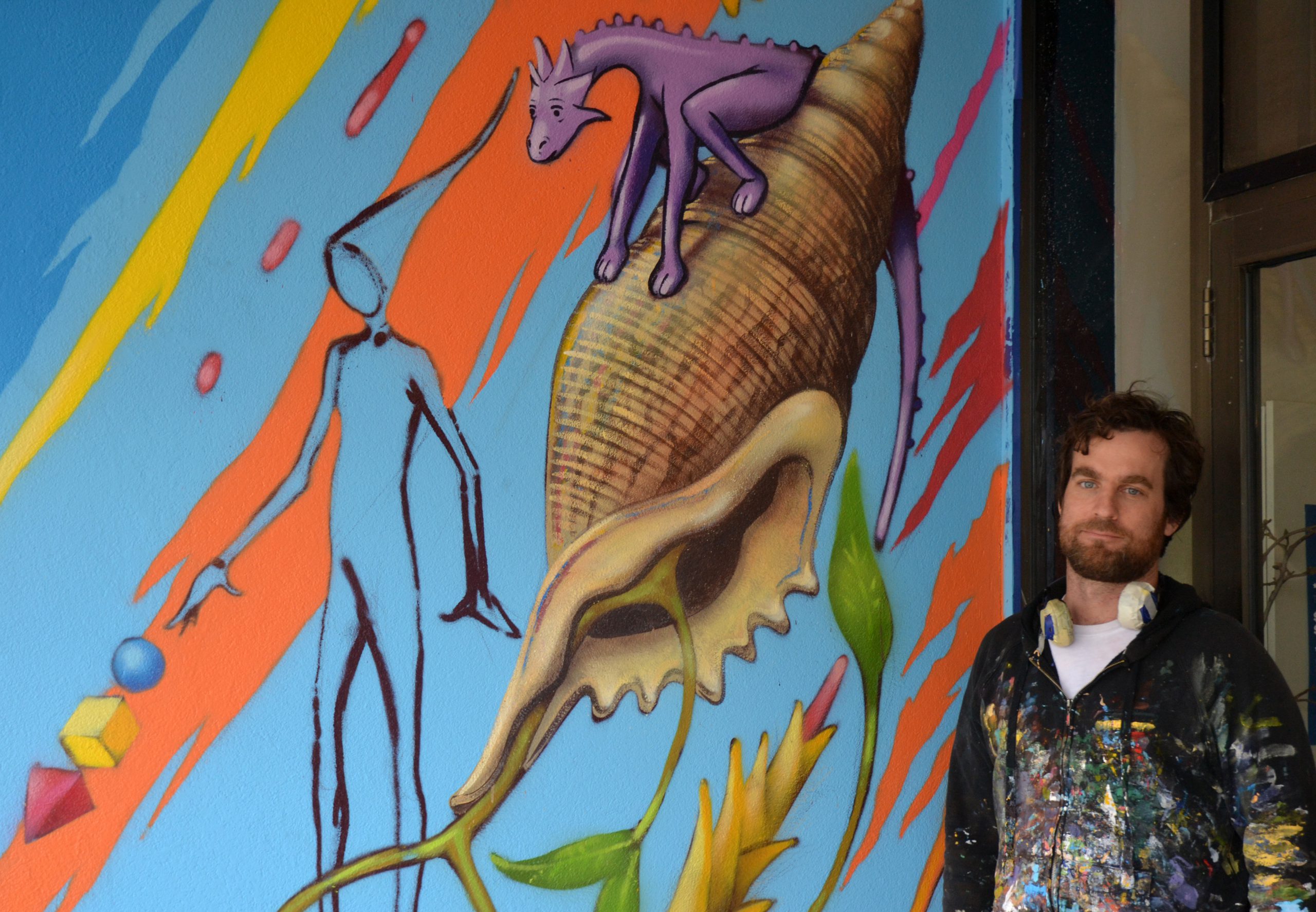 NATURE and surrealism combine in the latest street mural to liven Morwell.
Melbourne artist Hayden Dewar has once again taken to the town's blank walls, this time brightening the exterior of Saltbush Restaurant and Caf .
It follows a string of other works around town including a mural of the late rock star David Bowie in Buckley Street and a Day of the Dead-inspired piece along the wall of a George Street trophy shop.
Mr Dewar described his latest creation – completed in just two days – as a "surreal formation of objects floating".
With his art popping up all over town, Mr Dewar said it was a challenge to keep things fresh but the more work he completed, the more creativity started to flow.
"Common things will pop up and feature across the work, but it's not out of laziness…it's presenting things in a different way," he said.
The project was made possible by local street artist Ryan Beckett, who organised the mural paintings in an attempt to beautify Morwell.