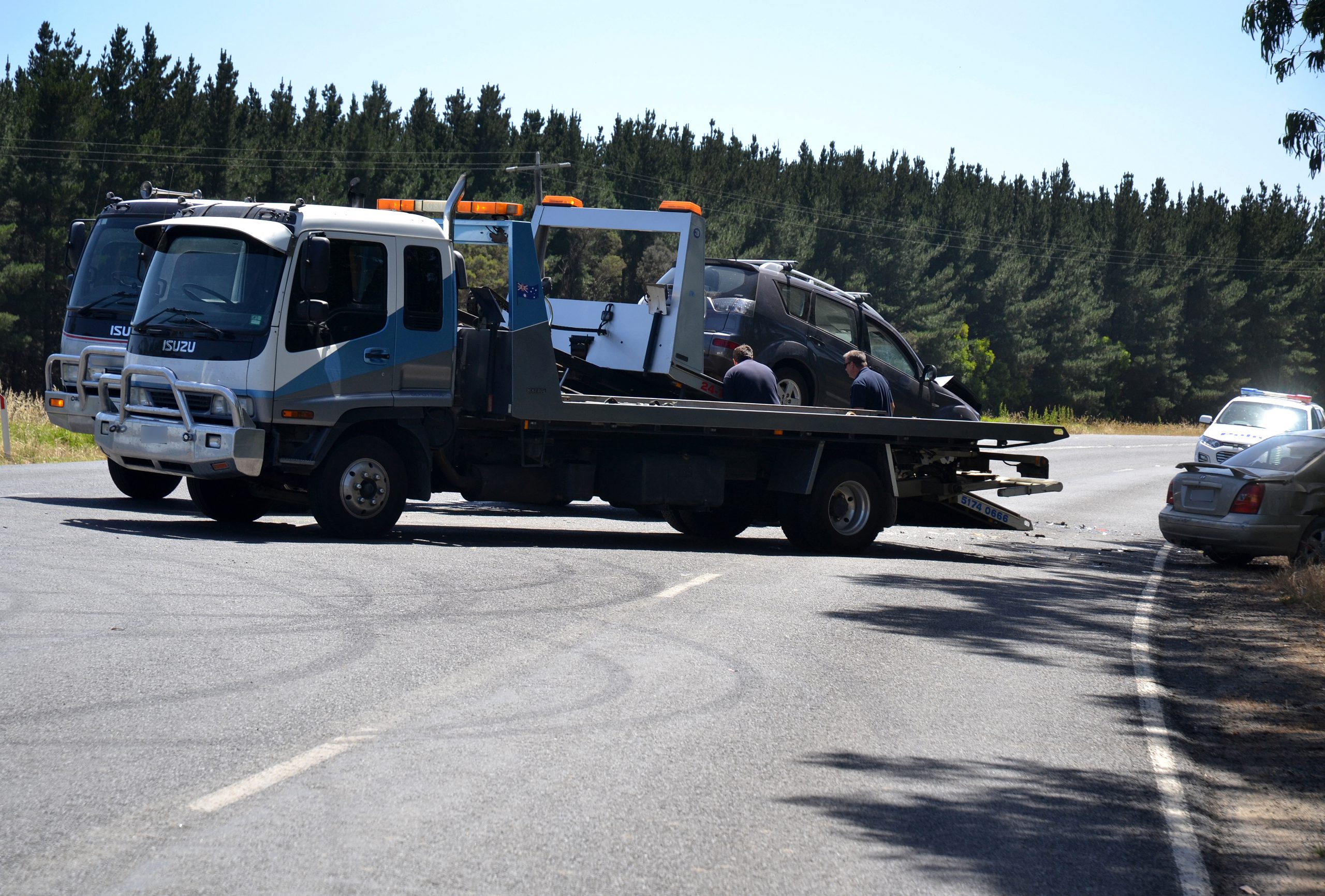 A TWO-car crash on the eve of a state-wide road safety operation has local police urging motorists to take care this Christmas.
Operation Roadwise launched on Friday, targeting speeding, fatigued, impaired and distracted drivers this holiday period.
The launch came a day after a collision between a four-wheel-drive and Hyundai sedan at the Maryvale and Old Melbourne roads intersection near Morwell about 9.45am Thursday.
Morwell police first constable Nathan Evans said the sedan's driver, a 21 year-old female, and a 53 year-old female passenger were taken to Latrobe Regional Hospital with non-life threatening injuries.
A 36 year-old man, who was also in the car, was airlifted to The Alfred.
He was in a stable condition on Friday.
The 4WD's sole occupant, a 43 year-old female, was taken to LRH for observation but was not admitted.
Investigations are ongoing.
Victoria Police Division Five road policing Senior Sergeant David Watson said the incident served as a timely reminder to everyone to take care on the roads.
"It's ironic this occurred today (on the eve of the campaign's launch)," Snr Sgt Watson said.
This year, 278 people have lost their lives on Victorian roads.
During the 2015-16 festive period 11 people died on the roads during Operation Roadwise.
Police do not want to see this number increase this season.
"Our plea is for people to take care, take responsibility for what they are doing," Snr Sgt Watson said.
"Pay attention, stick to the speed limit. And if you drink, don't drive."
Road Policing Command Assistant Commissioner Doug Fryer said all road users had a part to play in tackling the rising road toll.
"What I want everyone to understand is that the lives lost are not just a number," Assistant Commissioner Fryer said.
"They were very real people, loved ones and family members who are never coming home.
"I've talked to a lot of people who have lost a loved one and they tell me the grief and pain just never goes away. No one should have to live with that pain."
The state-wide operation will run throughout the high risk summer period until 8 January.