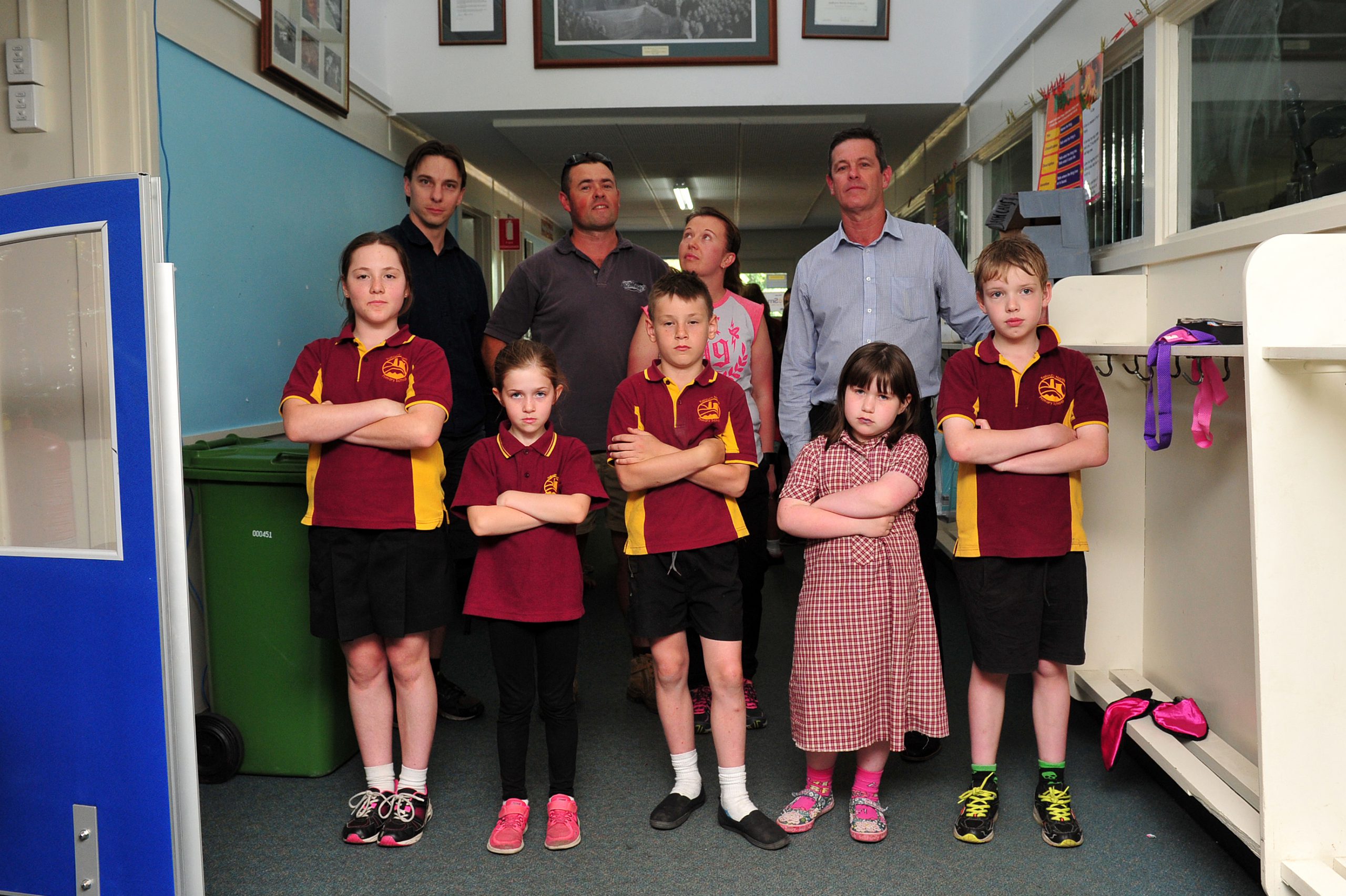 Yallourn North Primary School's community was crushed to learn they had missed out on recent funding for school upgrades.

The State Government's $40 million Planned Maintenance Program, announced late October, allocated funding ranging from $5000 to $114,000 to nine Latrobe Valley schools for repairs and maintenance costs.
However, Yallourn North Primary School missed out.
"It was like what about us?" principal Kieran Kenneth said.
"We've been jumping up and down for a long time."
The school of 111 students has much of its 1970s brick building in original condition, and has now outgrown the facility.
A boost in enrolments for 2017 will see the music room pared down to a table in the corner to make way for an additional classroom.
Space for another classroom is also yet to be found.
Mr Kenneth said the school had been waiting for a refurbishment since 2006 when it lost funding following a change in government.
He said with "asbestos-lined walls, leaky roof and uneven floors" the school was now well past a revamp and in need of a $5 million rebuild.
"But we keep getting told (by the Education Department) we're in good condition," Mr Kenneth said.
School council president Jo Keily said it was disheartening to see dedicated teachers working in out-dated facilities that hadn't changed since she was a student.
"It's frustrating to hear recently that nine local schools got government funding, some of which have had previous funding allocations," Ms Keily said.
"It's really disappointing that we were overlooked again. Yallourn North is growing, the programs are inspiring and the teachers are committed."
Member for Morwell Russell Northe said the school was in need of a total redevelopment not "Band-Aid fixes".
"Maintenance funding is really just patchwork for what is required in the future. It's really a bit of a waste of money," Mr Northe said.
Education Minister James Merlino said in a statement Yallourn North Primary School's needs would be considered as part of future budget deliberations, among 1500 other Victorian government schools.
"There is no identified high-risk asbestos at Yallourn North Primary School," he said.
"Schools with concerns about asbestos should call the Department's 24-hour asbestos hotline on 1300 133 468."
Mr Merlino said the government had invested a record $1.8 billion to build, upgrade and maintain schools across Victoria in the past two budgets, including more than $50 million in the Latrobe Valley.