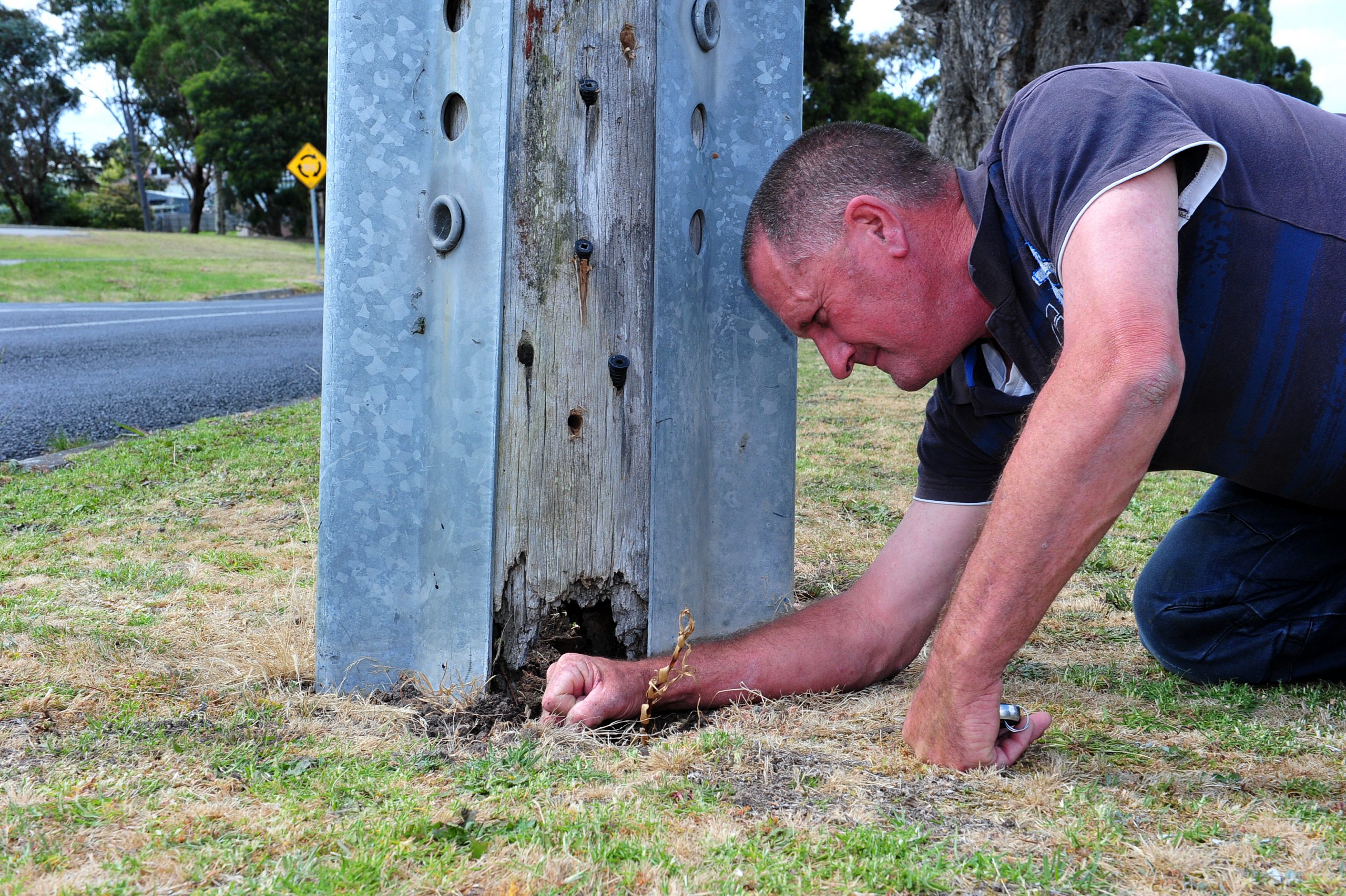 A concerned Neighbourhood Watch activist is urging residents to check their power poles, after uncovering a pole in Morwell with a large hole at its base.
Gerard Traynor, a Neighbourhood Watch volunteer of more than 20 years, discovered the damaged power pole two years ago.
"Back then I could poke a broom stick through it, I reported it but it wasn't too serious back then," Mr Traynor said.
However, after conducting a "visual safety audit" on the area recently, Mr Traynor noticed the power pole on the intersection of Vary Street and Dunbar Avenue had "seriously deteriorated".
"I could fit my fist through it, it looked like it was only held by the steel braces supporting it" he said.
"It's imperative that everyone checks their power poles to ensure they are visually safe and sound.
"It's particularly important for those in rural areas to go out and check those poles on private property."
An AusNet Services spokesperson said following a report from a local resident, an asset inspector checked the pole and determined it was nearing the end of its lifespan.
"The pole has been marked as such and will be replaced in the new year," the spokesperson said.
"The AusNet inspector has determined the pole does not pose an immediate risk to the public, otherwise it would have been replaced immediately."
AusNet Services has more than 450,000 poles across its network.
Anybody who sees a damaged power pole, wire or other electricity assets can phone AusNet Services on 13 17 99.