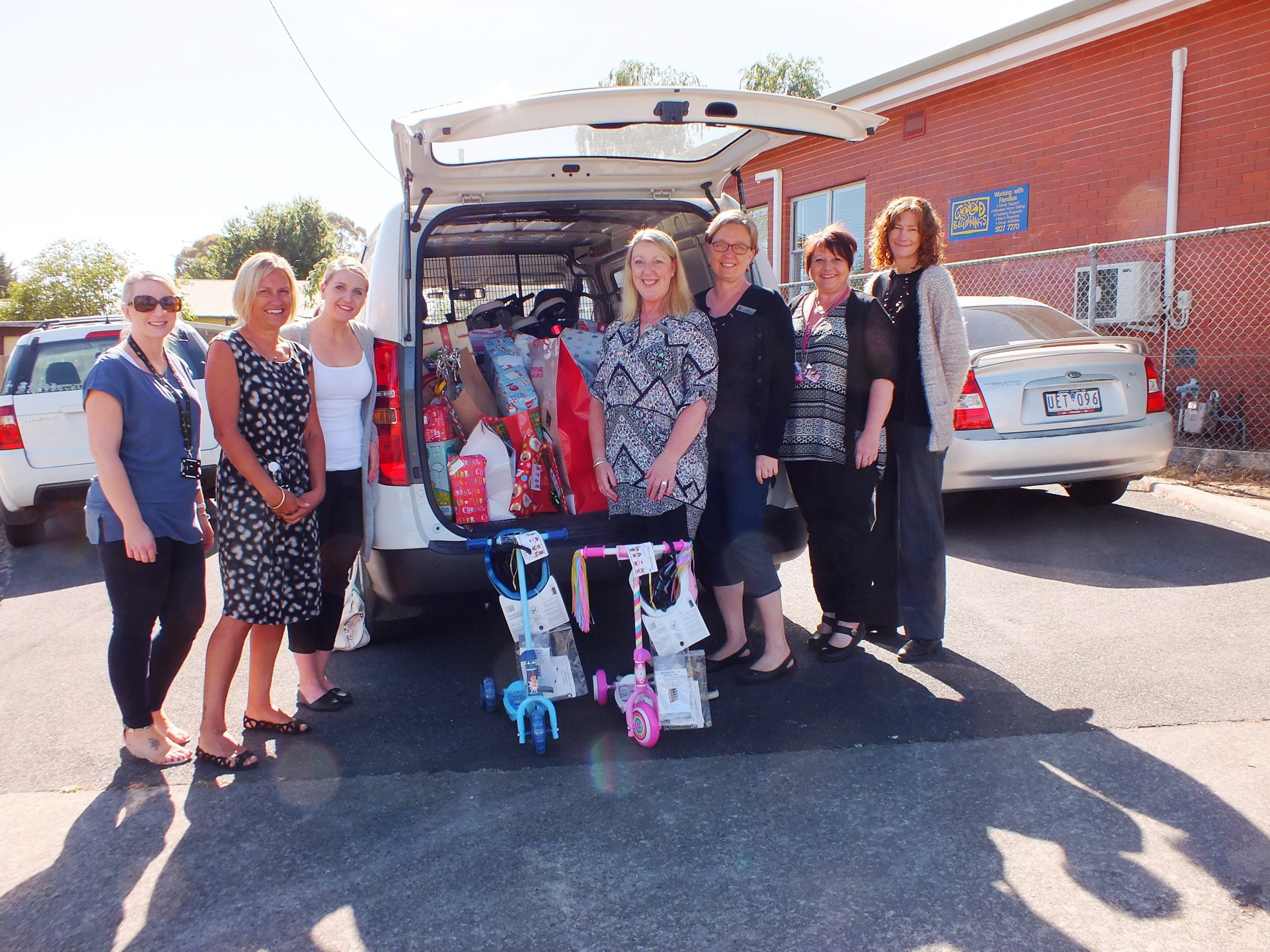 Two local charities, Good Beginnings and Interchange Gippsland, are the beneficiaries of Latrobe City Council employees' spirit of Christmas goodwill.
Latrobe City Council acting chief executive Steven Piasente said staff donated more than 250 gifts and raised $700.
"Thanks to the generous donations of staff, the families supported by Good Beginnings received presents, hampers and Santa sacks for their children," Mr Piasente said.
"We presented a $700 cheque to Interchange Gippsland which will help fund a retreat provided to parents and carers of children with a disability."
Geena Pettigrove from Good Beginnings thanked council on behalf of families the charity had partnered with in 2016.
"Our families were so surprised and grateful and many commented on the perfect timing of the gifts," Ms Pettigrove said.
"Some with tears in their eyes felt overwhelmed by people's generosity, others just couldn't stop laughing.
"Overall 21 hampers and Santa sacks were distributed over the two days including four bikes, skateboards and scooters.
It's made a big difference to many families in this community."
Interchange Gippsland's Debbie Knight said the monetary donation would be spent on Mother's Retreat Latrobe, a Connecting Families program.
"Mother's Retreat assists the wellbeing of families. It allows mothers who are carers of a child with a disability to receive time out," Ms Knight said.
"The weekend away provides an opportunity for a small number of women to be themselves in a safe and supported environment"