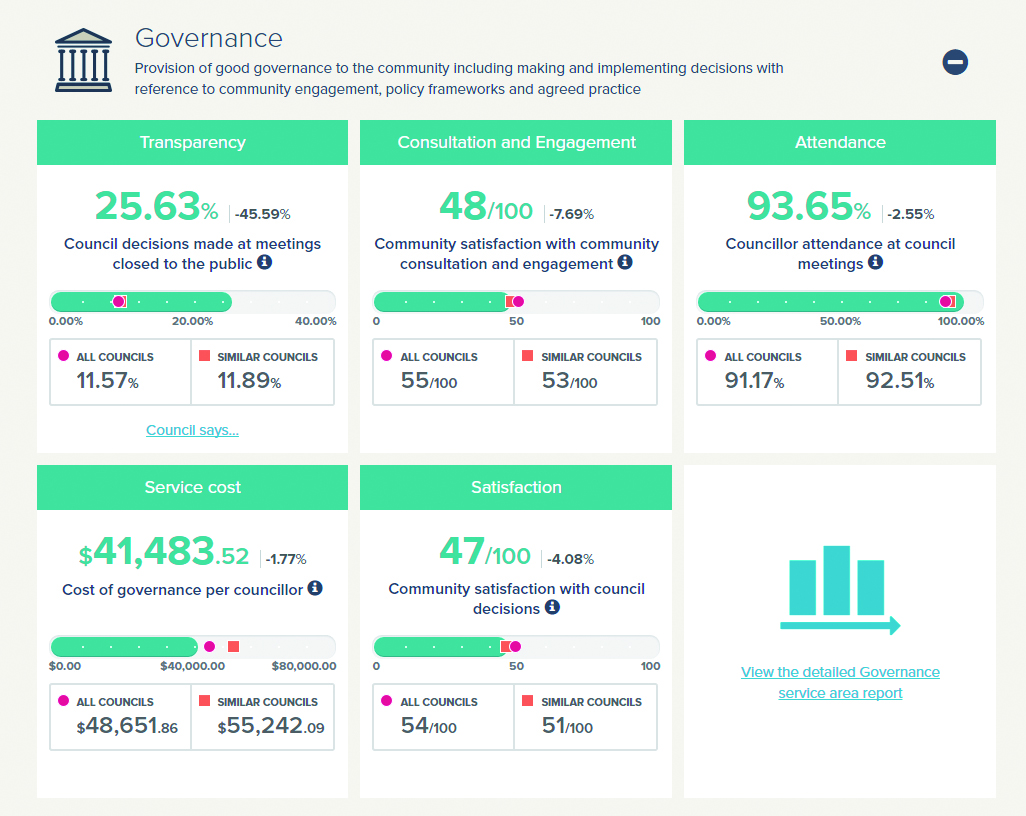 The number of decisions made behind closed doors at Latrobe City Council meetings has almost halved, following an intensive effort to improve transparency.
According to a performance summary on the State Government's 'Know Your Council' website, Latrobe City made 25.63 per cent of its decision in meetings closed to the public during the 2015/16 financial year, down from 47.10 per cent the previous year, when it topped the state.
Latrobe City's acting chief executive Steven Piasente said council achieved the reduction after a review found three longstanding procedural practices in the closed section of the meeting were unnecessary.
"These matters had the effect of artificially increasing the number of decisions made in the closed section of the council meeting, even though the matters themselves were procedural only," Mr Piasente said.
He said, perhaps the most significant change was made in November 2015, when the delegation to approve contracts by the chief executive was increased from $150,000 to $500,000.
Prior to this, contracts more than $150,000 were required to go to a council meeting for a decision.
Despite the significant shift, Latrobe is still topping similar regional city councils, with Ballarat making 12.85 per cent of its decisions behind closed doors, Bendigo 4.69 per cent and Shepparton 4.56 per cent. Mildura Rural City Council made 25.25 per cent of its decisions in closed meetings.
Mr Piasente said council's progressive statistics for 2016/17 had the percentage of closed decisions at 21.92.
"Only items which meet the legal requirements for closing a council meeting such as dealing with contracts and proposed developments will be considered in the closed section of council meetings," he said.
The 'Know Your Council' performance summary also found there was a 10.81 per cent increase in the time taken to decide planning applications in 2015/16.
However, Mr Piasente disputed this, saying the statistic was not a realistic reflection of performance as it showed the median number of days between the receipt of an application and a decision.
"It can be skewed by a low number of applications taking a long time, for example," Mr Piasente said.
He said there had not been an increase in time taken to decide planning applications, a process which has undergone a major overhaul over the past six years.
The number of applications decided within 60 statutory days went from less than 50 per cent in 2010/11 to 93 per cent last financial year.
Mr Piasente said changes to delegation rules made a big difference.
Prior to March 2014, applications with one or more objections had to go to a council meeting for a decision, rather than be decided by a planning officer, adding average delays of six weeks.
Under new rules, any application with five or fewer objections can be decided by officers.