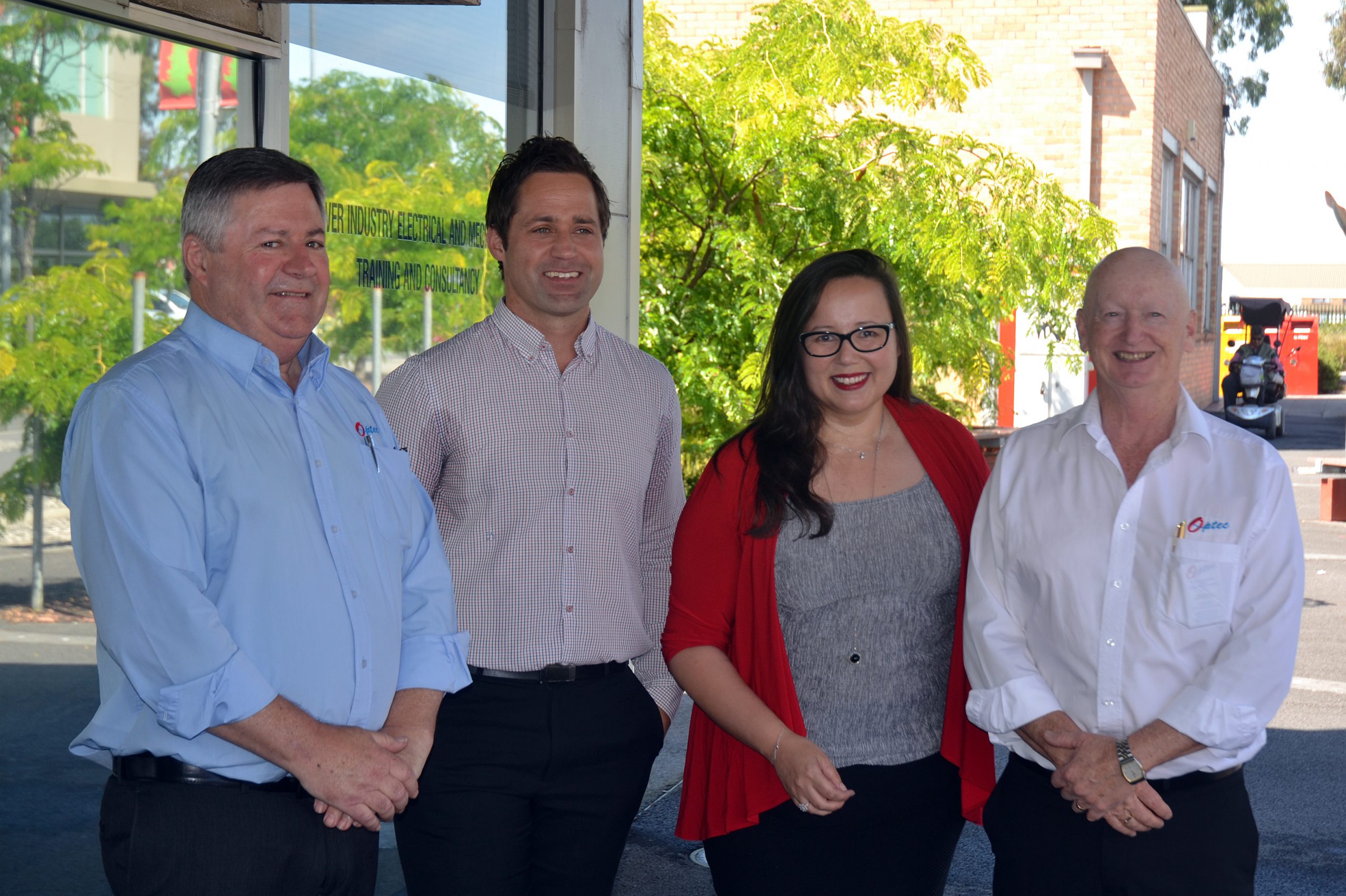 Nineteen Latrobe Valley businesses have received State Government grants to help them develop transition plans in the lead-up to Hazelwood's closure in March.

The businesses, which operate in such diverse fields as training, professional services and engineering fabrication, each received $16,000 to map out how they will keep jobs and skills in the region.
On Thursday State Member for Eastern Victoria Harriet Shing announced the first round of grants had been awarded at Morwell business Optec, which was one of the recipients.

Ms Shing said the grants aimed to allow Valley businesses to continue using "local labour, to use local skill sets and to really continue the path of opportunity that we have here in this region".

"This is part of making sure businesses have the right skills and expertise and support and assistance to be able to start and complete that transition work," she said.
"We've got a lot of companies and businesses in and around the Valley who are very reliant upon Hazelwood.
"To assist them to get a good plan in place and to look at opportunities to diversify will really put them in the best position possible to ease any transition away from reliance on Hazelwood and to make sure they can look at expansion into new areas into the future."
The Hazelwood Supply Chain grants program is being funded as part of the State Government's $266 million Latrobe Valley transition package.
Business specialists will work one-on-one with the grant recipients to develop their plans.
Businesses will be able to apply for additional grants of $55,000 to implement their plans.
Optec chief executive Nathan McDonald said the grant would enable the business to develop a business strategy to deal with transition.
"That strategy will involve assisting as many people that are impacted by the Hazelwood closure into new employment and training," Mr McDonald said.
"These are very challenging times for the region, but out of challenging times come opportunity and we're focusing on the opportunities."
Optec was formed 24 years ago in the wake of the privatisation of the SEC and offers training and consultancy services to industries such as energy generation, transmission, public transport infrastructure and aviation.