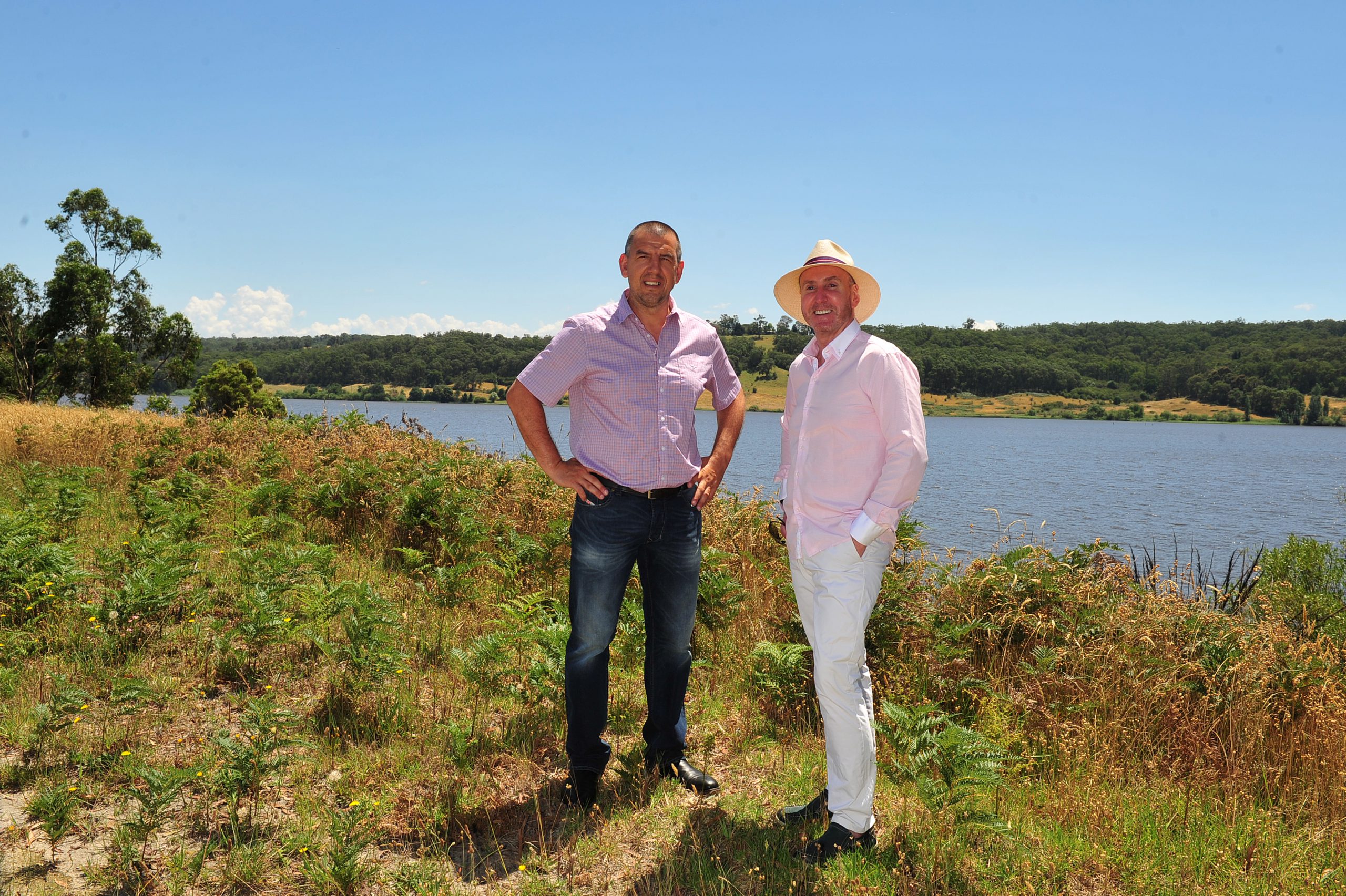 Lake Narracan's bold redevelopment is one step closer to fruition following the approval of the area's first large subdivision.

Latrobe City Council has issued a subdivision permit for the area bordered by the lake and the Moe golf course, now known as 'Turras Reach', including more than 630 lots of varying sizes as well as 27 hectares of public open space.
Developers of the subdivision have hailed the project a "watershed development" for the Latrobe Valley.
"It's certainly going to offer the residents of Victoria the opportunity to buy a block of land and build a home in front of a lake, next to a golf course, with access to a train station less than 10 minutes away and the opportunity for people to work in the Melbourne CBD," member of the consortium of developers Pearse Morgan said.
"A fantastic rural environment like this has never been available in this region."
Mr Morgan said there was much design work to be done to bring infrastructure to the 87 hectare site and take the project to market.
"It's certainly been a long journey and the culmination of some fantastic work by our consultants working collaboratively with Latrobe City Council and their officers in the planning department."
Fellow consortium member Manny Gelagotis said the project would put Lake Narracan in the spotlight.
"The economic boom it will bring to the area… the timing couldn't be any better," Mr Gelagotis said.
The milestone comes after Latrobe City Council approved the Lake Narracan Precinct Structure Plan in 2014.
The document dictates long-term development of the area and features new homes, walking tracks, shops and a primary school. It gained state planning approval in 2015.
Latrobe City mayor Kellie O'Callaghan said the range of block sizes would appeal to a large cross-section of the community.
"This really is an exciting opportunity for locals looking to take advantage of a brand new, quality subdivision in Latrobe City, as well as for investors looking for a waterfront lifestyle," Cr O'Callaghan said.
She said the developers would contribute $10 million to ensure key roads, intersections, parks, shared pathways and community facilities were constructed.
"Council will continue liaising with developers to ensure further infrastructure works are carried out before the subdivision opens up to purchasers."