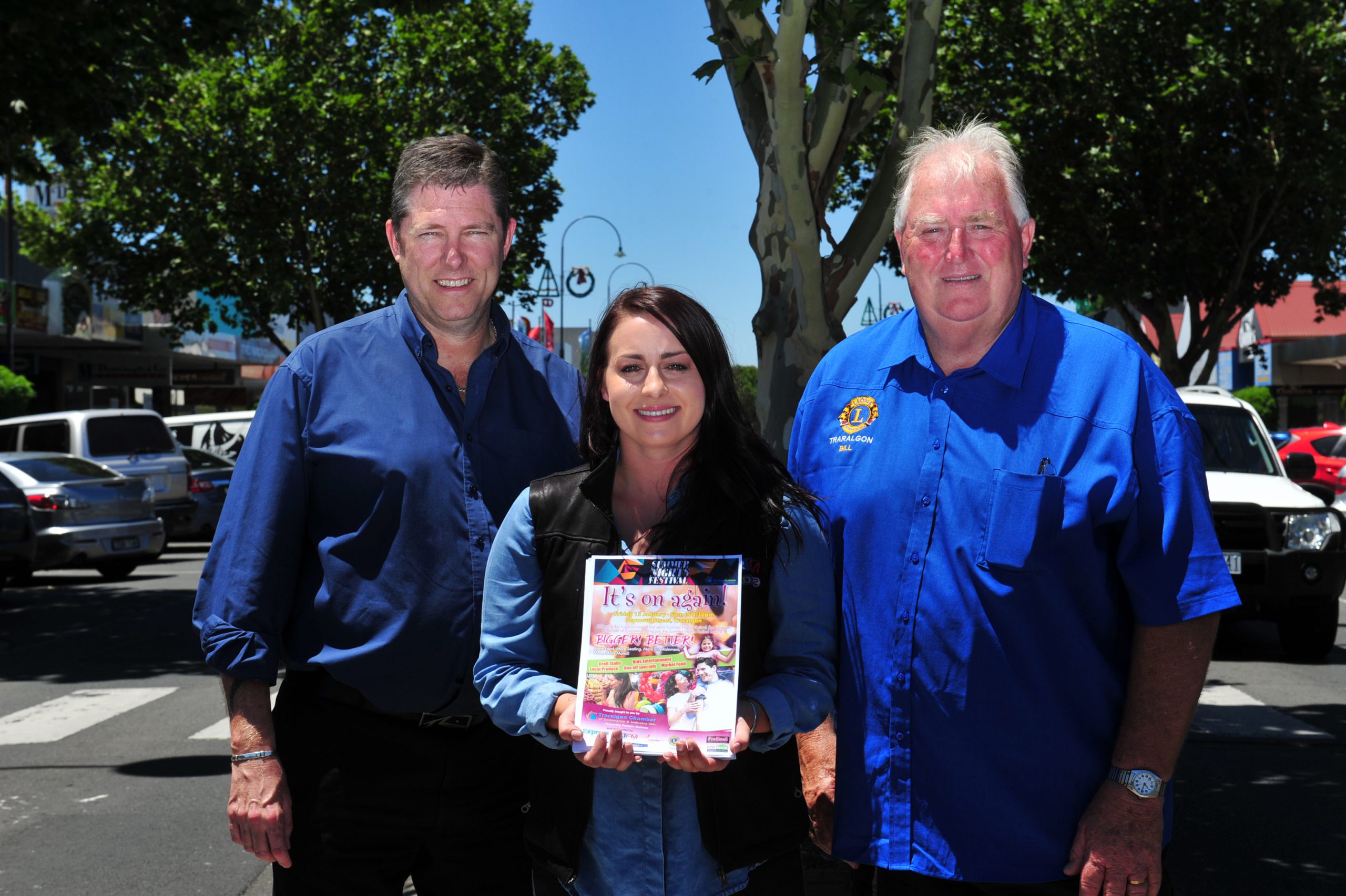 More than 5000 people from the Latrobe Valley are expected to gather at Traralgon's Summer Nights Festival on Friday.

Known for showcasing some of the region's best cuisine, it promises to be an entertaining and affordable night for the family.

Event organiser Darren Howe said the event has more than 70 stalls booked, one week out from the event.

"There's going to be a wide range of food, arts and craft on offer with plenty of activities for the entire family," Mr Howe said.

"Grand Ridge Brewery and Traralgon Vineyard will offer some of the area's best beer and wine.

"Kids can enjoy free activities such as a jumping castle, face paining and the petting zoo throughout the night."
During the festival, Seymour Street will be closed between Church and Franklin streets and then from Franklin Street to Livingstone Lane.
"The festival is into its third year and people love it… it gives (people) an opportunity to catch up and enjoy what the region has to offer," Mr Howe said.
"We try and keep all the stall holders local to support business across the Latrobe Valley and we've also invested in more food stalls this year to ensure we don't run out of food."

The Traralgon Fire Brigade will be on show with the Bronto ladder platform and entertainment provided by local band, the Gaffertape Piccasos.

The event will be held from 5pm to 8.30pm and is organised by the Traralgon Chamber of Commerce, Lions Club, TRFM and the Latrobe Valley Express.