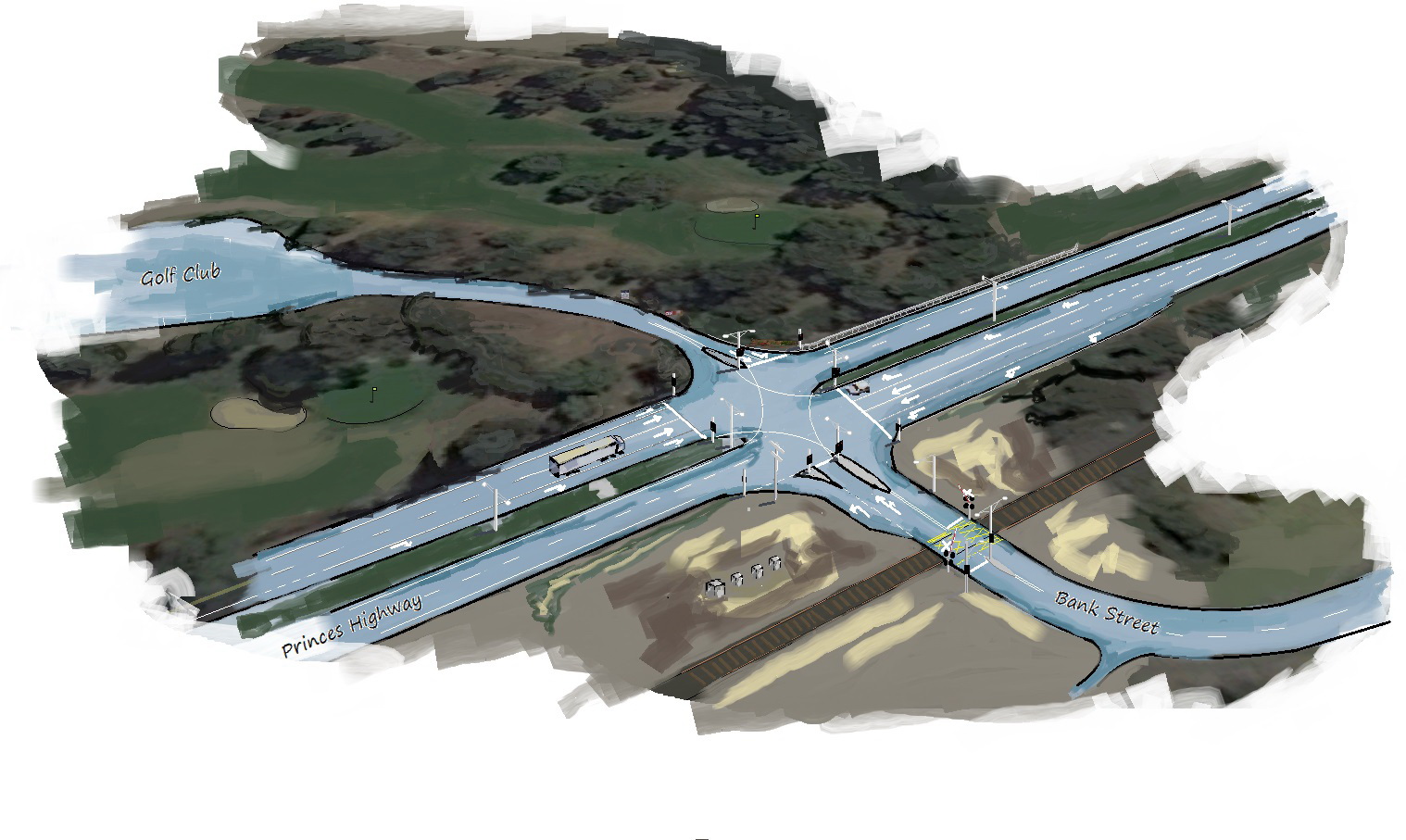 Traffic lights are under consideration for a notoriously dangerous intersection in Traralgon's west in a bid to increase motorist safety.

VicRoads has mooted the signals for the Bank Street and Princes Highway intersection following a spate of 10 crashes in the past five years and community outcry.
VicRoads acting regional director Pas Monacella said the area had experienced significant growth in recent times with the development of a housing estate leading to increased traffic.
"That intersection has become quite busy, particularly with people who want to access the nearby schools over at Kosciuszko Street and Grey Street," Mr Monacella said.
"Also the vast majority of those using the intersection are turning left going towards Melbourne and Morwell for employment purposes or to access services… and they are fighting for road space with people travelling on the highway who are trying to get to the same places."
Two people have been "seriously" injured in crashes on the intersection between 2012 and 2016, Mr Monacella said, while a further 14 had sustained "some level" of injury.
He said the shifting of a 100 kilometre per hour speed sign further west in October last year proved "partially effective" in improving traffic flow.
"A lot of the speeds passing the intersection are still greater than 80km/h," Mr Monacella said.
"So we feel unless we implement an infrastructure solution we're probably not going to be able to change that behaviour."
Traffic lights were the road authority's preferred solution, he said, with the signals using already existing infrastructure, reducing cost and disruption to motorists.
"This option has less impact on general public compared to a roundabout," Mr Monacella said.
"The primary reason is traffic lights provide a better balance between safety for those road users, and links in better with the railway signal."
However, before the signals are given the green light VicRoads is seeking community feedback.
An information session will be held on 8 February from 11am to 6pm at the Traralgon Plaza (Franklin Street entrance), where community members can view concept maps and data and speak to VicRoads staff.
Mr Monacella stressed the planned changes were only proposals, with consultation the "important first step" in community engagement.
"We are keen to gain feedback from the community, particularly from those who regularly use and drive through the intersection and from nearby residents," he said.
If you are unable to attend the information session but would still like to be involved in the consultation process, email towardszerogippsland@roads.vic.gov.au