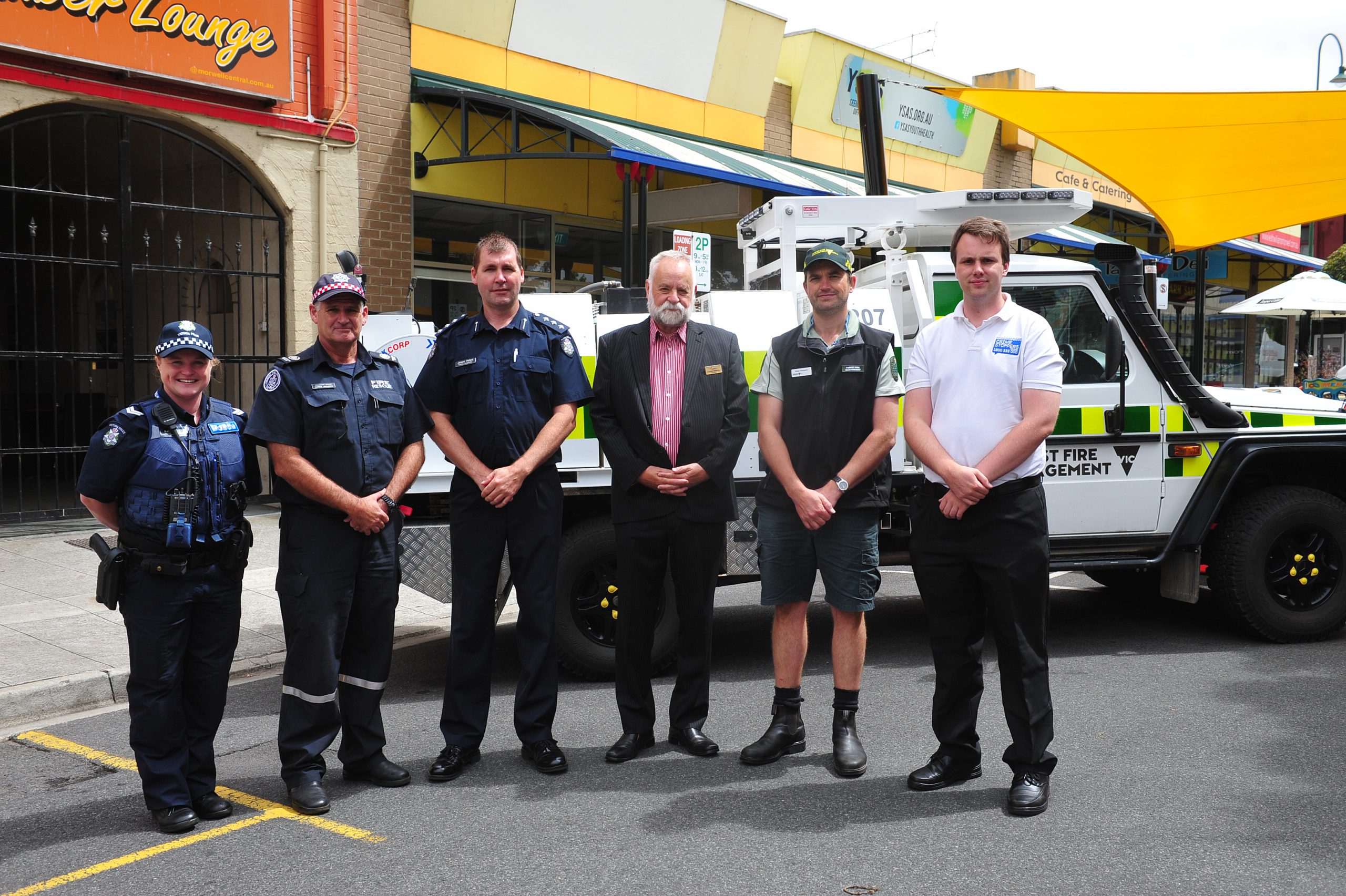 THREE years ago today the Morwell community was reminded just how devastating fire can be when the Hazelwood coal mine went up in flames.
The effects of that disaster are still being felt throughout the region, as are those of the Black Saturday bushfires of February 2009.
In the midst of summer, with dry grass and bush presenting a fire risk, authorities are cracking down on firebugs and potentially dangerous behaviour.
Crime Stoppers, in conjunction with local emergency services, launched a bushfire arson campaign this week imploring Latrobe Valley and Gippsland residents to be on the lookout for suspicious behaviour that could result in bushfire.
CFA District 27 operations manager Shane Mynard said arson activity was on the rise and warned of its potentially catastrophic effects.
"We have seen an increase. Those investigations are (ongoing with police) but we've still seen an increase in arson activity," Mr Mynard said.
"The impact is huge, not just on livestock and people's properties but people's minds. There's still people recovering from Black Saturday and those sort of fires, so it has a huge impact on the community.
"For motivation we've got no idea, I actually just call it stupidity; it's a deliberate act of arson on the community."
It's not only arson being targeted. Accidentally-lit fires are also under the microscope.
Latrobe police Acting Inspector Jason Helps said while arson was up "three-fold", unattended campfires and other accidental causes were huge issues.
The penalty for deliberately lighting a bushfire is up to 15 years imprisonment, while accidental fire starters face up to $18,500 fines.
Crime Stoppers community manager Chris Plumridge said it was important to be conscious of our behaviour during summer.
"Obviously we know bushfires are really devastating and nobody needs reminding about that, but what we do sometimes need reminding about is our own behaviour," Mr Plumridge said.
"Often things that are normal like campfires, using hot tools in total fire ban days all that sort of stuff can have just as bad consequences as someone going out and lighting a bushfire.
"Whether it's deliberate or reckless fires we need everybody to be on the lookout and if they see any suspicious behaviour phone Crime Stoppers."
There have already been a number of suspicious grassfires in the region this year.
Anyone who witnesses suspicious behaviour should phone Crime Stoppers on 1800 333 000 or file a confidential report online at www.crimestoppersvic.com.au