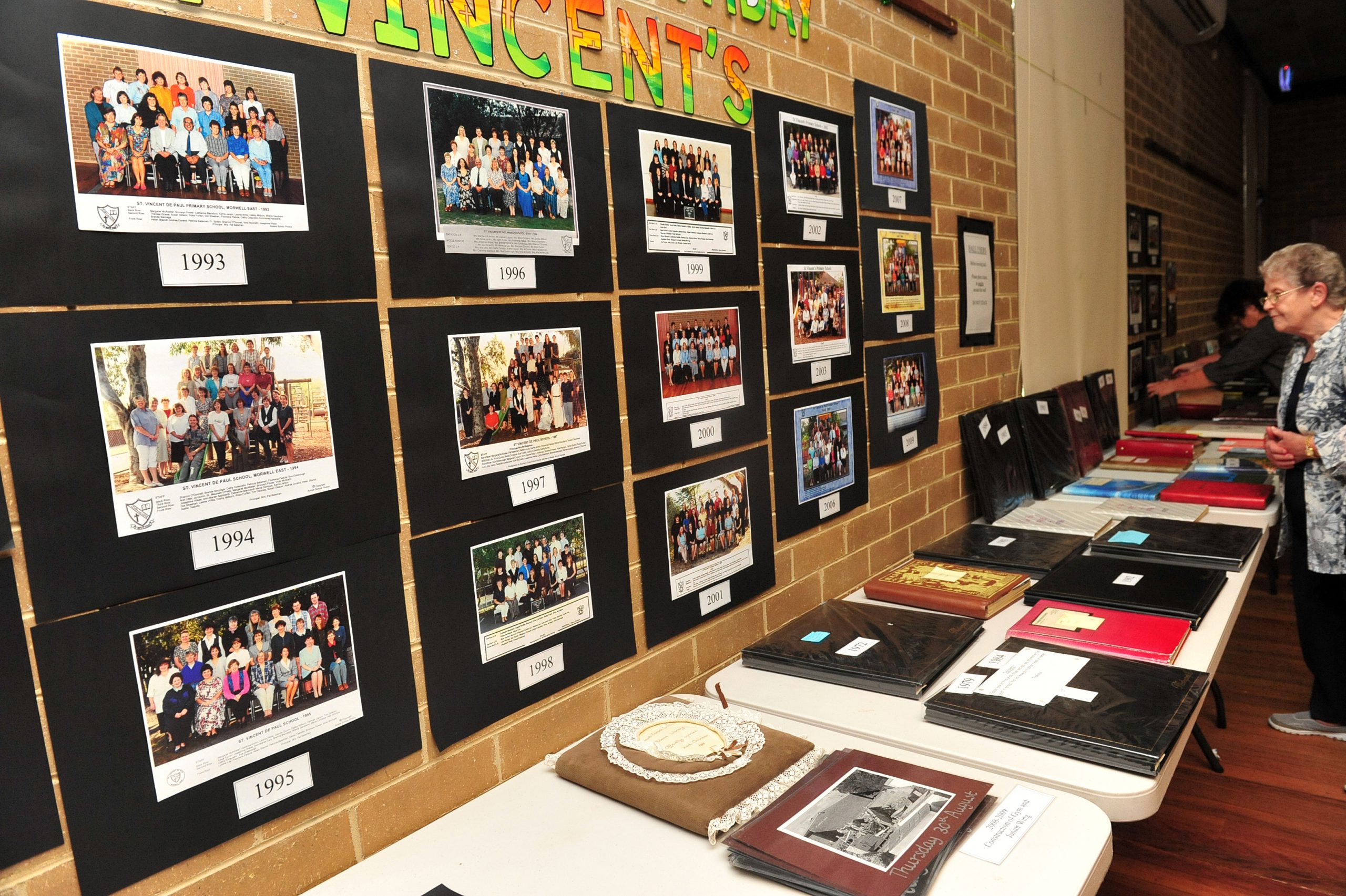 THERE was plenty to reminisce about on Friday at Morwell's St Vincent de Paul primary as former teachers and students came together to mark the school's 60th anniversary.
The festivities began with a mass at St Vincent's church led by former students Reverend Father Jude Pirotta and Reverend Deacon Mark Kelly to celebrate the school's history and pray for its current students.
Following the mass past principals, teachers, parents and students enjoyed a school memorabilia display featuring historic photographs before taking part in site tours.
Teacher Kerrie Jenkin said the visitors "loved being taken through the school".
"They could tell you where everything was 40 years ago, 50 years ago, but they were very interested in the classrooms that used to be the church," Ms Jenkin said.
"They liked all the improvements to the school.
"They couldn't believe how bright and colourful schools are now."
During the celebrations Deacon Kelly spoke about his experiences growing up in Morwell during the 1950s and 60s and the strong impression made on the Catholic families in the town by the church's then-priests Father Stan Crowe and Father Bill Caffrey.
Other speeches touched on difficult moments in the school's history, with Sister Mary Fermio speaking about becoming principal under difficult circumstances in 1973 following a car accident which killed another member of the school community, Sister Francis Borgia Benporath.
Sr Fermio also highlighted the school's ability to overcome adversity, giving the example of a fire which destroyed the junior classroom block in 1979.
Classes resumed just three days after the fire after the Catholic Education Office managed to quickly source portable classrooms and Torbruk Street Primary School donated desks.
Anniversary committee member Angela Darling said it was "wonderful listening to past staff members talk about their times at St Vincent's".