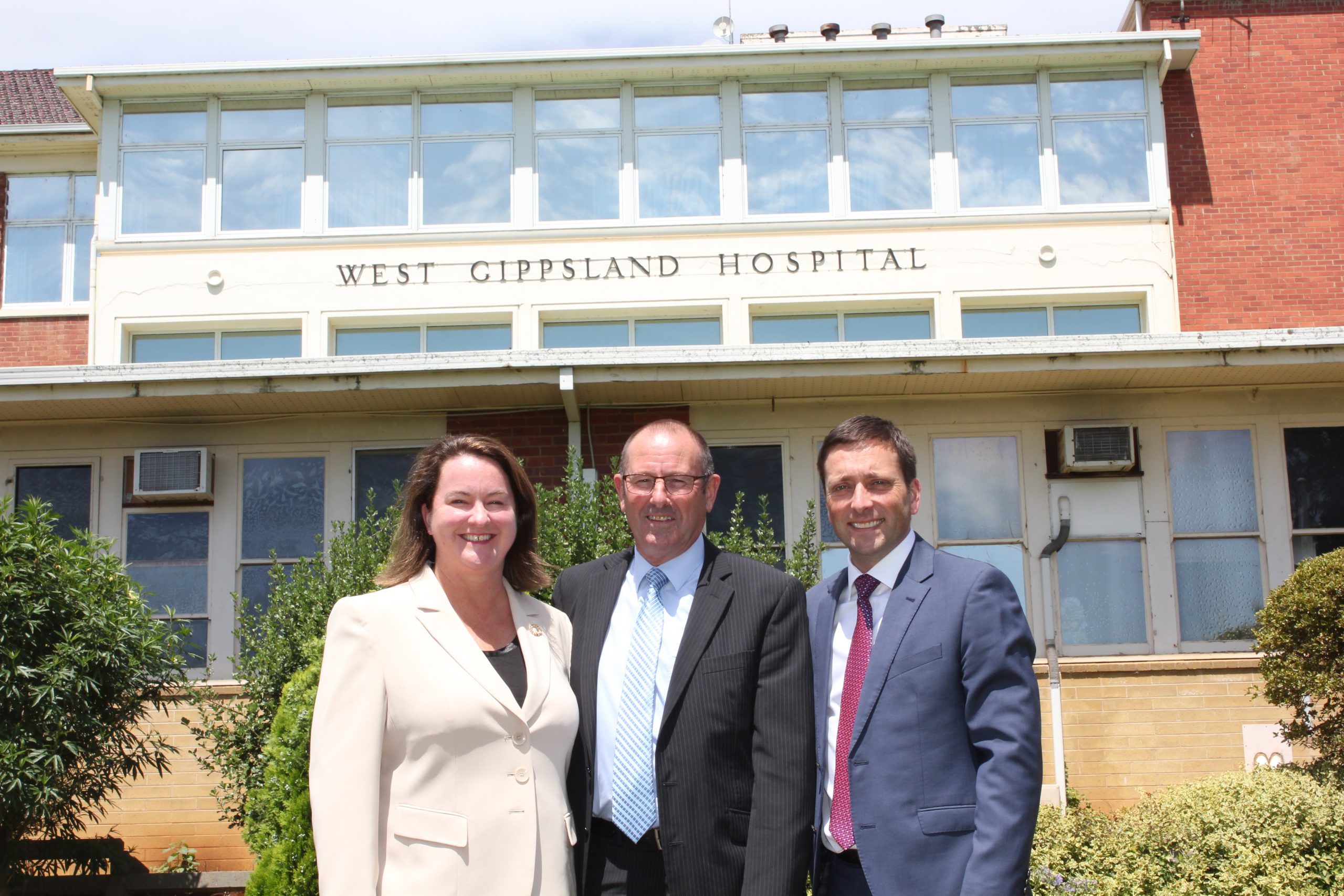 The State Opposition has pledged to build a new West Gippsland Hospital if it wins government at the next election.
State Member for Narracan Gary Blackwood announced the decision with Opposition leader Matthew Guy during a visit to the existing hospital site in Warragul on Friday.
During the visit Mr Guy expressed a preference to see the new hospital built on a greenfields site at the corner of Princes Way and Lardners Track between Warragul and Drouin.
"Our community is justifiably proud of the West Gippsland Hospital and this has been demonstrated time and time again through bequests and donations," Mr Blackwood said.
"It is very pleasing that after almost 10 years of lobbying and advocacy a new hospital will now be built on the greenfield site and congratulations must go to the board of management for their foresight by purchasing land in a perfect location between Warragul and Drouin."
Mr Guy praised Mr Blackwood for his support for the hospital.
"Gary has been a passionate advocate for his community in championing this upgrade of the local hospital," the Opposition leader said.