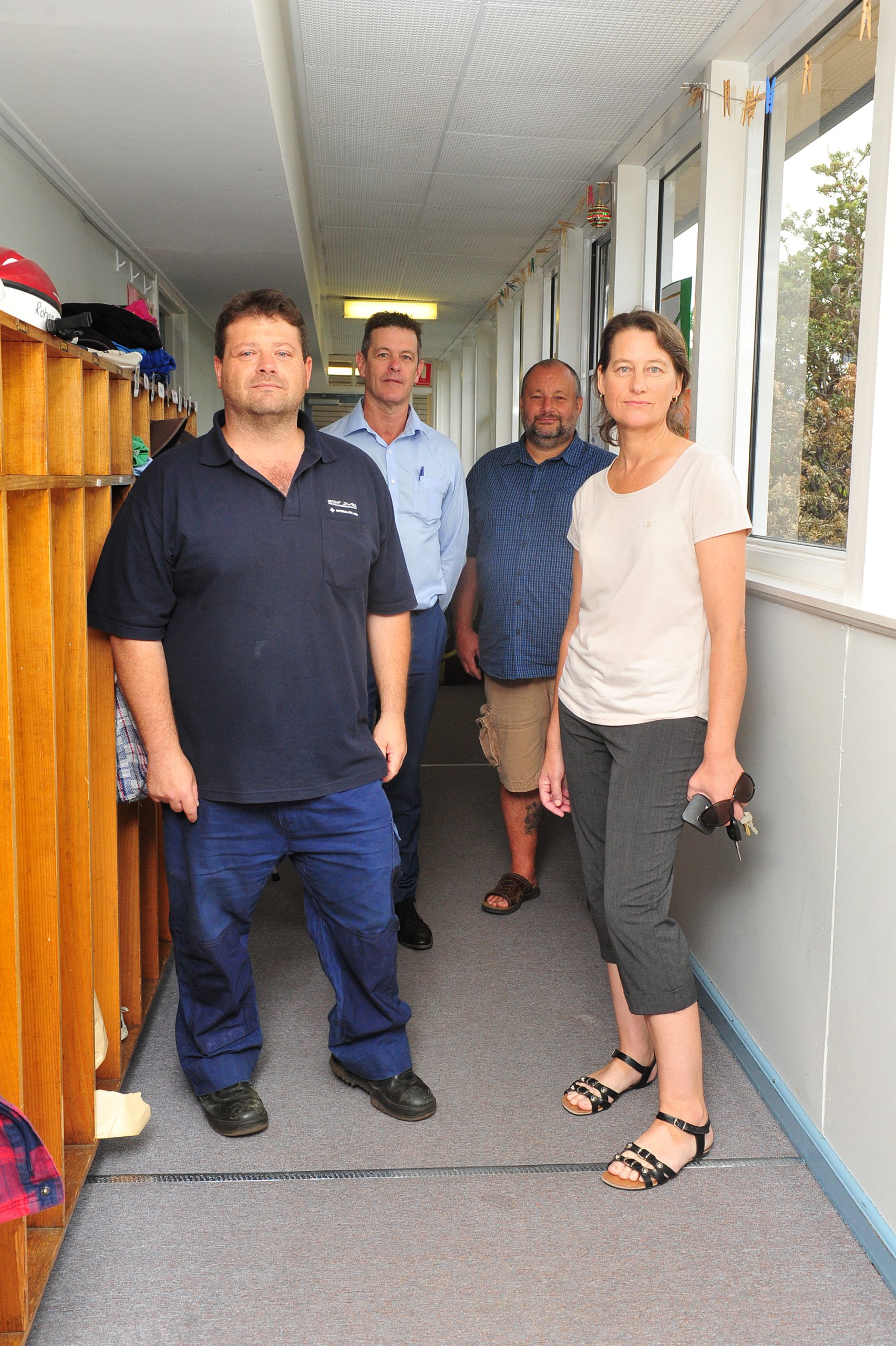 Parents and staff at Latrobe Special Developmental School tired of working out of portable and run-down classrooms are calling on the State Government to provide new buildings.
Classes at the almost 60 year-old school are taught out of the site's original building – one of just a few permanent structures – as well as a number of portables.
On Friday, parents and staff gave The Express a tour of the site to highlight access problems experienced by the school's 75 students.
They are forced to use a non-disabled toilet in one building and narrow access ramps and building entrances make it difficult for students with wheelchairs to turn around.
Some classrooms are accessed by an uneven wooden decking.
Parent and school council president Sam Varsaci said some classrooms contained asbestos, which the State Government promised while in opposition to remove from Victorian schools by 2020.
Mr Varsaci said the school community was hoping for new, purpose-built facilities on its existing site on Hickox Street, Traralgon.
"The school's past its use-by date, it's not fit for purpose," he said.
"It doesn't provide the facilities that are required to give these kids the best opportunity in life."
He said many issues were related to the age of the classrooms but he wanted to see a plan in place to help deal with the problem.
"You have tight turning circles, you have narrow doorways – that accessibility is in a difficult range for a lot of these kids and for the teachers," Mr Varsaci said.
"We need something that provides easy accessibility to everywhere rather than having ramps that go up and down different levels.
"At the moment the teachers and staff do a fantastic job; they do what they can with what they have and they could do so much more with better facilities."
Latrobe Special Developmental School caters for students up to 18 years of age with intellectual and associated disabilities.
Member for Morwell Russell Northe, who was part of the tour, said either a "massive redevelopment" or new school was required.
"(Parents) firmly believe, and I firmly believe, it will increase the social skills and educational outcomes for the students by having better facilities," Mr Northe said.
But Education Department spokesperson Steve Tolley said the State Government had invested a record $1.8 billion in the previous two budgets to build, upgrade and maintain schools across Victoria.
Mr Tolley said that amount included more than $50 million in the Latrobe Valley and $68.5 million to upgrade the 20 special schools in the worst condition in the state.
"Latrobe Special Developmental School is one of 1500 Victorian government schools whose needs will be considered when making decisions on school infrastructure funding as part of future budget deliberations," he said.
Mr Tolley said asbestos audits had been carried out at all Victorian government schools with all high-risk asbestos being removed. He said anyone with asbestos concerns should call the department's 24-hour asbestos hotline on 1300 133 468.