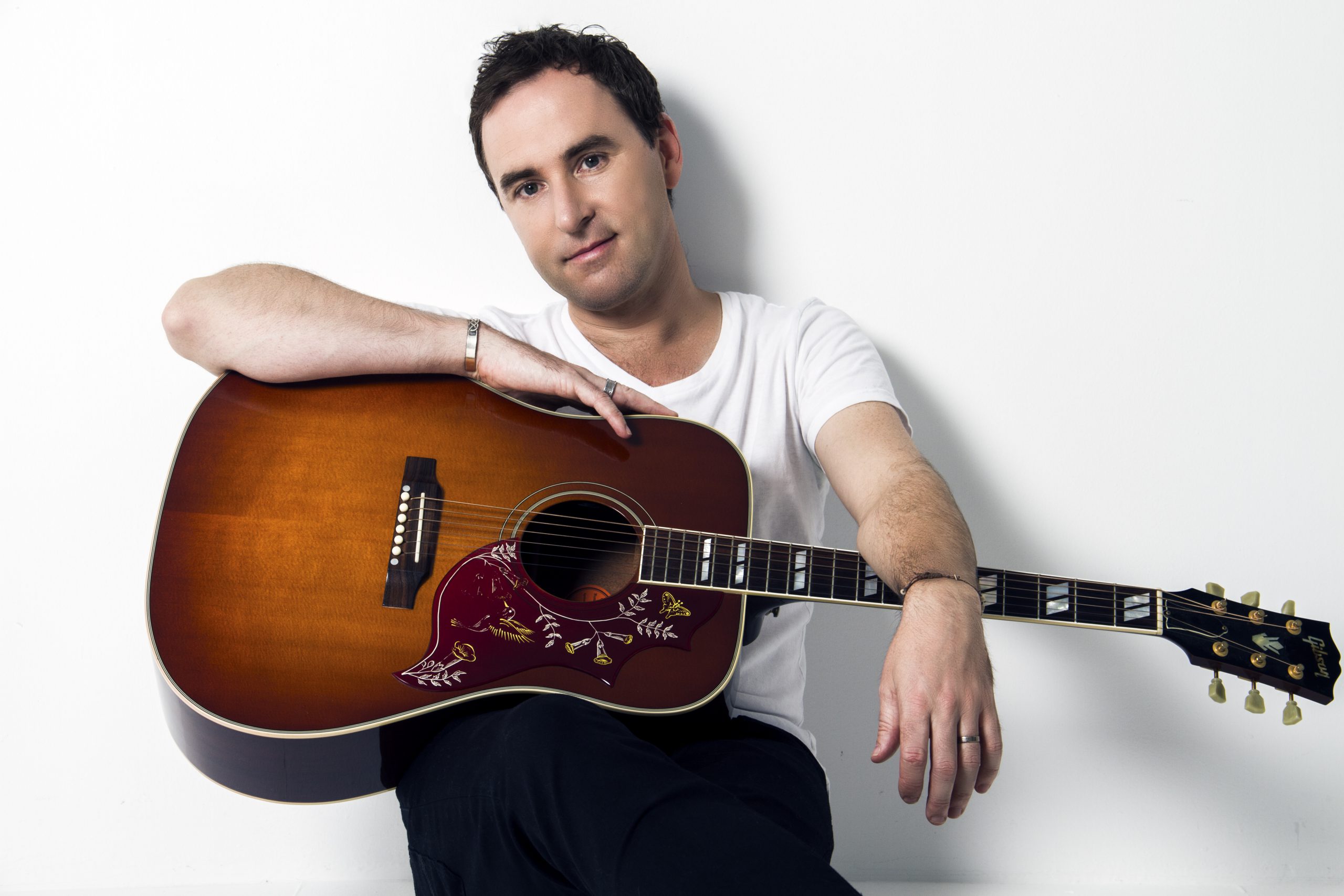 When Damien Leith first unleashed his phantasmagorical falsetto on Roy Orbison's "Crying", it had a cathartic effect on members of the audience in line with the subject matter.

Little did the unassuming Irish singer know, his soaring rendition bellowed from the Australian Idol stage in 2006, inciting a Mark Holden 'touchdown', would open the door to Orbison's world for years to come.
After winning the Idol crown, Leith's run-in with Roy eventually led to recording a tribute album 'Roy – A Tribute to Roy Orbison', in Nashville facilitated by his personal idol's late wife, Barbara Orbison.
"I've got a soft spot for 'Crying' because that is the song I sung on Idol, and it's kind of the reason I ended up recording the album; Barbara heard it and that's what opened the door up to meeting (her) and everything to do with Roy," Leith said.
"The idea of the album was to take his songs and not copy them, but be true to them at the same time."
The finished product was entrenched in the ARIA Top 20 chart for 22 weeks, was nominated for an ARIA award and sold multi-platinum.
Its success spawned a tour about six years ago, and the concert was revived in 2016 when Leith produced an encore string of six shows to celebrate Orbison's 80th birthday.
The sold out metropolitan run is now set for a country reprisal and Leith – from Milltown in country Ireland himself – is headed for Traralgon next Friday.
Commemorating 30 years since Orbison was inducted into the Rock n Roll Songwriters Hall of Fame, the show is also a journey back in time for a nostalgic Leith.
"I didn't start singing until I was just 16 and I was into all the falsetto stuff and higher songs, so I started looking around for different artists who did that style of music and Roy was first and foremost on the list," he said.
"It's a traditional tribute, I really like him so it's an opportunity to play his songs.
"I don't try to be him, act like him or dress up as him, it's kind of a fan's point of view of Roy Orbison. I love his music so it's sort of my versions of his songs."
Leith will bring to life classic hits including 'In Dreams', 'Crying' 'Running Scared', 'Oh Pretty Woman' and 'Blue Angel' along with less well-known works from the back catalogue.
He said many of the die-hard Roy fans he encountered over the years had requested songs off the beaten track, and he'd come to embrace a plethora of them.
"It's really to show another side of Roy's music. Everyone knows the hits but these also these other ones that are amazing songs as well that maybe didn't get as much time (in the spotlight)," he said.
"There's a lot of extra songs I've never recorded or done before, so the set list is a bit bigger this time. There's more songs, more music so it's definitely worth coming along to."
The audience will also be treated to some intimate insights into Roy's life, garnered from Leith's relationship with Barbara and co-writer of 'Crying' Joe Melson.
"I like to have moments in the shows. I have little stories that people would have never heard about Roy Orbison which I like to share," Leith said.
"I try to make the show very personable rather than just here I am doing Roy Orbison songs, I try to give people a little more than just the songs."
Leith will play at the Latrobe Performing Arts Centre in Traralgon next Friday.
Tickets are sale on now through www.damienleith.com.au