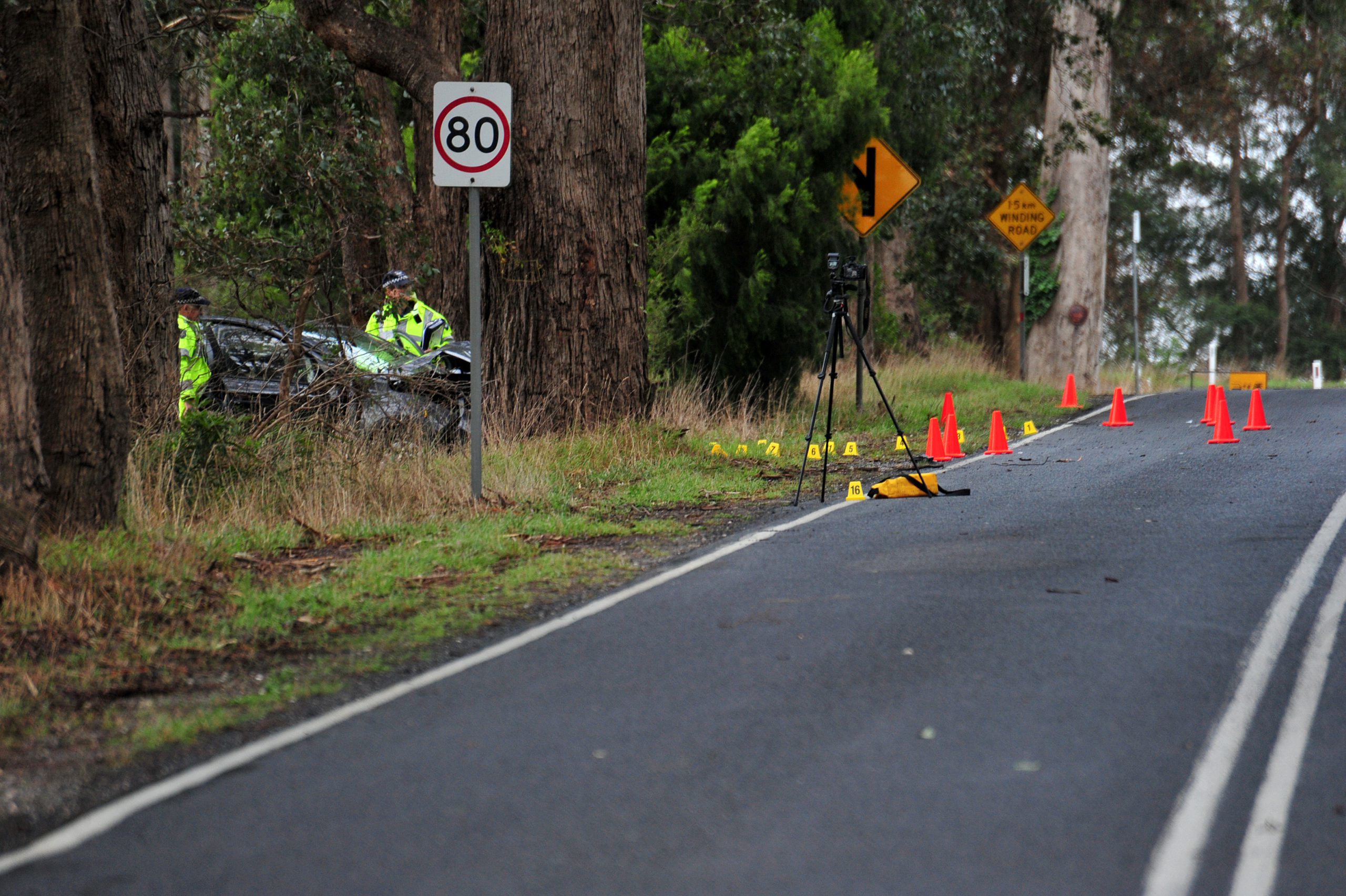 As one of the driving forces behind making seatbelts compulsory in Victoria, Donald Gibb knows a thing or two about road safety.

The former Road Safety Advisory Board committee member, who worked on the "Belt Up and Live" campaign, said Victoria was a laughing stock when it introduced a $20 fine for not wearing a seatbelt in the early 1970s.

But as the record road toll of 1034 in 1969 dipped dramatically, that tune quickly changed.
"They laughed at us interstate and said what a joke," Mr Gibb said.
"Within months the impact was undoubted on the road toll and every state in Australia by the end of 1971 had introduced the same legislation."
Now the 79 year-old hopes to spark another road safety revolution, and it starts with you.
Mr Gibb said community and volunteer campaigns were the missing piece of the state's road safety puzzle.
Drawing on the campaigns of European countries, particularly the Nordic nations, Mr Gibb hopes to emulate their success through grassroots measures.
To that end he has enlisted the help of Danish expert Jesper Solund, who is set for a fortnight long visit to Victoria, starting on 4 March in Melbourne before getting into regional centres.
Denmark has a comparable population to Victoria, about five million people, but has a much lower road toll.
"They've got a road toll half ours. That's the key to it. They've got these 10 platforms for road safety," Mr Gibb said.
"They're targeting no more than 120 deaths, 1000 serious injuries and 1000 minor injuries by 2020."
Of 98 municipalities in Denmark, 77 have a road safety plan and 84 reported working on road safety issues in schools.
The chair of the Danish road safety commission attributed the nation's success to public and private bodies and citizens, both individually and collectively making an effort and taking responsibility for realising the objectives in the action plan.
"I think the overriding aspect I think is their secret, just on 90 per cent of their municipalities have road safety plans and that's the message I'd like Jesper to leave us with," Mr Gibb said.
"The missing link in my mind in Victoria is community volunteer action at a municipal level."
Mr Gibb would like to see a 'traffic safe Latrobe Valley' campaign take off, led by the community, branching out into pedestrian safe, bike safe, teen safe and so forth.
Road trauma victims visiting schools and talking to teenagers, bike gymkhana competitions, posters and colouring competitions in primary schools are all part of the bigger picture.
"We know police are overloaded, we know teachers are overloaded, so we've got to get community groups to take this up," Mr Gibb said.
"We want elderly citizens to be part of it, we want parents to be part of it, we want everyone to create traffic safety awareness. That's the key."
Mr Gibb hopes to bring Mr Solund to the Latrobe Valley to make a presentation to council and the community.
"Most importantly, the reason for the public meeting, we want the community to take action. We're a marvellous community when we get behind something," he said.
Mr Gibb was negotiating with Latrobe City Council to arrange the visit.
There have been two fatalities on Latrobe Valley roads already in 2017.