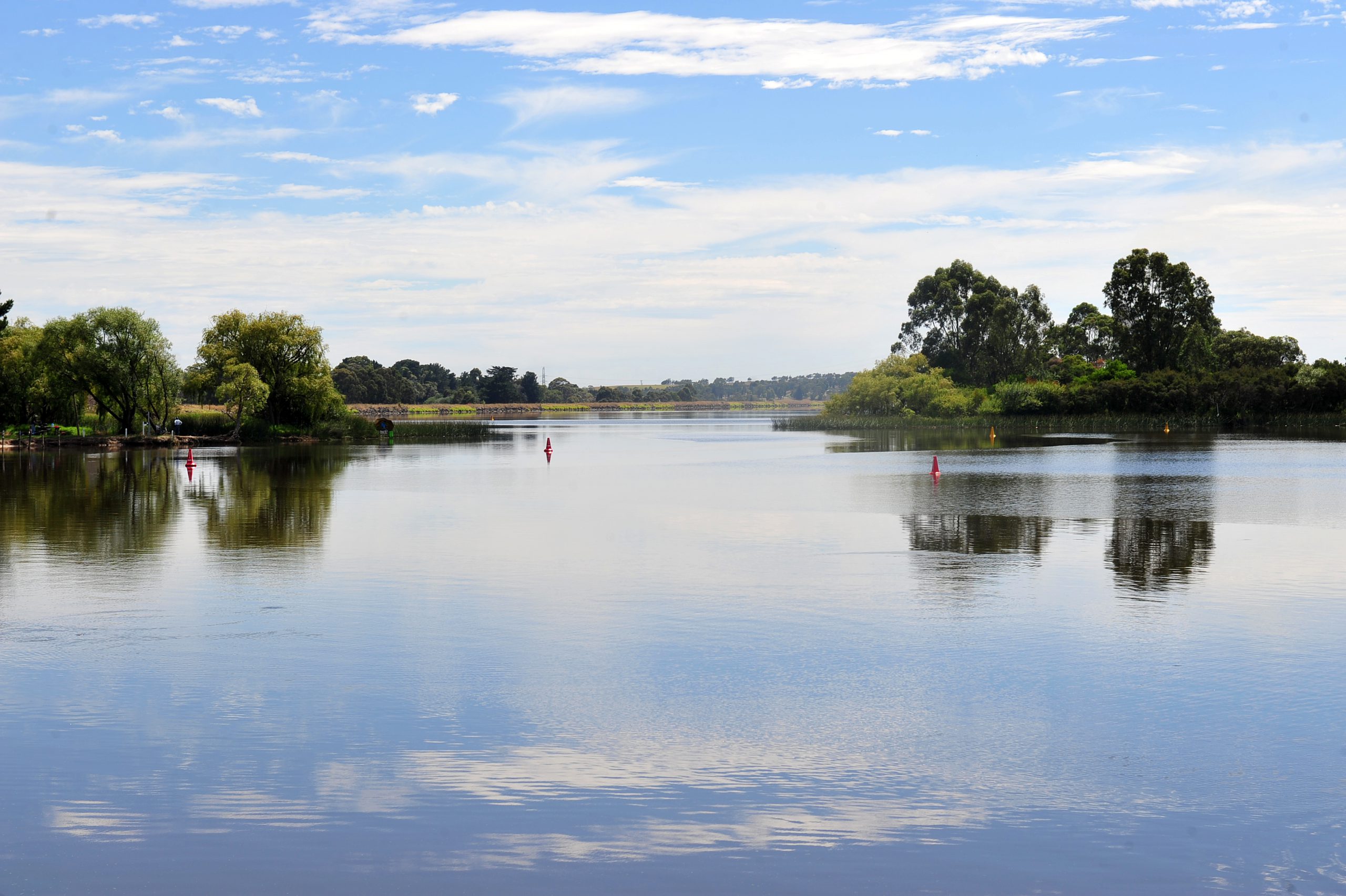 Hopes of the Latrobe Valley becoming a fishing hotspot for barramundi will not be lost with the closure of Hazelwood power station.
A reference group of representatives from the local community, Latrobe City Council, State Government and ENGIE, will meet this Thursday to discuss options for keeping the Hazelwood Pondage heated beyond station's closure in two weeks.
Seven thousand of the iconic fighting fish were stocked into the pondage last year, which has the warmer temperatures needed to sustain the species, as it's used as a cooling system for the Hazelwood power station.
But Hazelwood's impending closure cast doubt over the scheme.
Future Fish Foundation director David Kramer, who is also part of the barramundi reference group, said his organisation was lobbying the State Government to keep Victoria's only barramundi fishery alive.
"While the power station shuts down, there is still the need to pump geothermal water from underneath the mine into the pondage for the next eight years while the mine is being rehabilitated," Mr Kramer said.
"This geothermal water flows into the pondage at 54 degrees Celsius and around 600 litres per second and we think that will be enough to sustain a healthy waterway for the barramundi."
Mr Kramer said there may be a need to divert the hot water out of the cooling channel and into the lake proper and the Future Fish Foundation was encouraging the government to consider a user-pays system to offset the cost of such work.
He said his organisation was not asking anything of Hazelwood-owner ENGIE, other than permission to complete some work to keep the fishery going.
The fishery has been tipped to become a major tourist drawcard for the Latrobe Valley, attracting tens of thousands of recreational fishers.
Mr Kramer said it had been a slow summer at the pondage, saying the fish may have "shut down" during the hot weather and water skiing activity.
"But now things are starting to cool down, the barra are heating up," he said.
A permit through a ballot process was originally needed to fish from a boat in the pondage, but as of this month, this is no longer required and anyone with a recreational fishing licence can fish from a boat or the shoreline.
There are some exclusion areas and details can be obtained from the agriculture.vic.gov.au website.
The bag limit is one barramundi per person per day.
Mr Kramer said many anglers were releasing their catch to allow them to grow further for the benefit of all fishers.