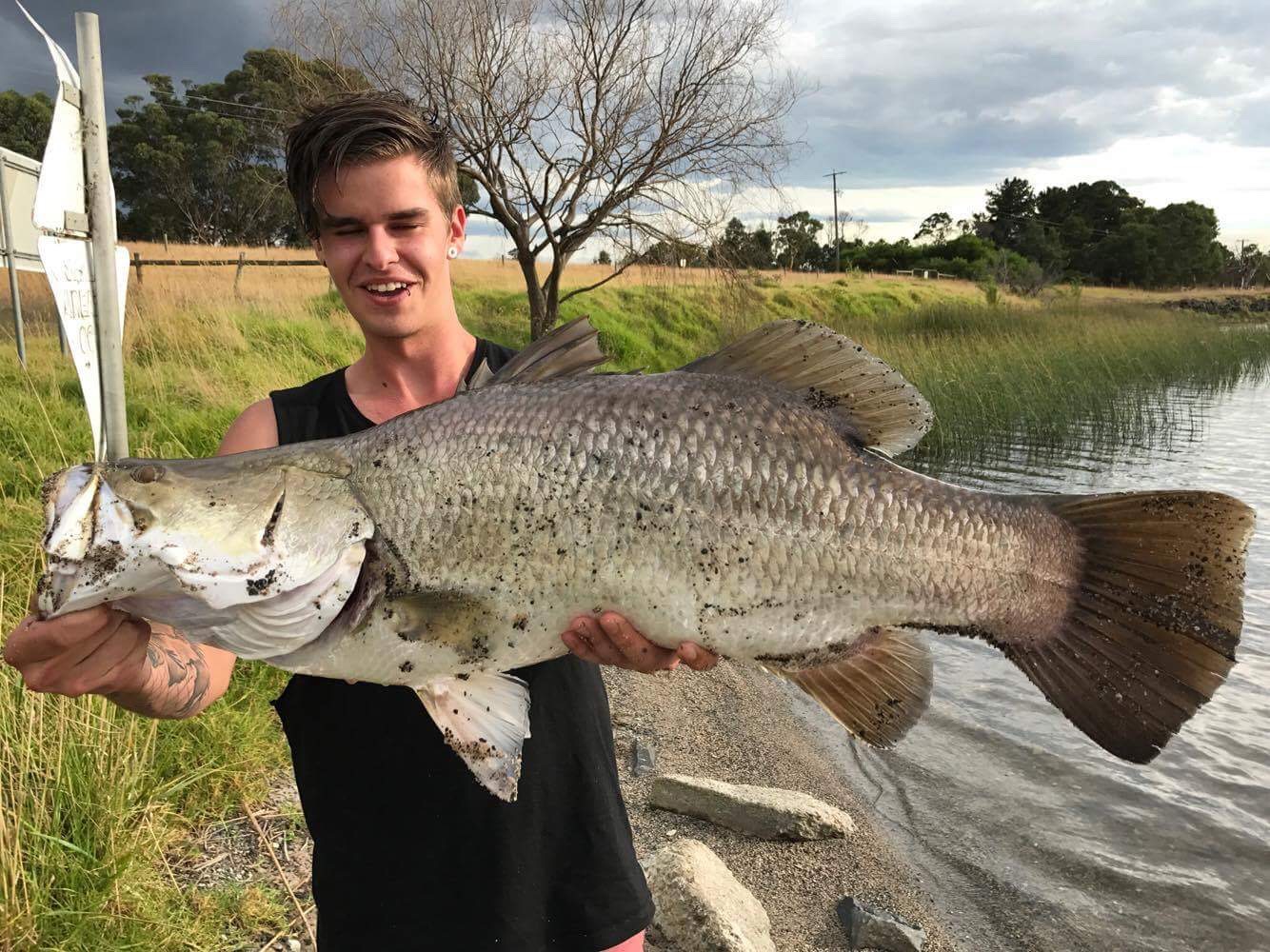 A Cranbourne angler has caught what is believed to be the biggest barramundi yet, to be reeled in from the Hazelwood Pondage.
The winning formula for Jesse Matthias, 20, was fishing from the shore near the caravan park at 7am on Thursday using a shallow diving strata lure in orange to mimic the 'Red Devil' cichlid – an abundant food source for pondage barra.
The 85-87 centimetre fighting fish took about 10 minutes to bring in, Jesse said, with some help from his mate Matt Greenway with the net.
"It wasn't giving up very easy," Jesse said.
His advice to fellow anglers was to "be persistent" and keep trying different lures.
Future Fish Foundation director David Kramer said the barra was released back to the pondage and he estimated it would reach one metre by June.