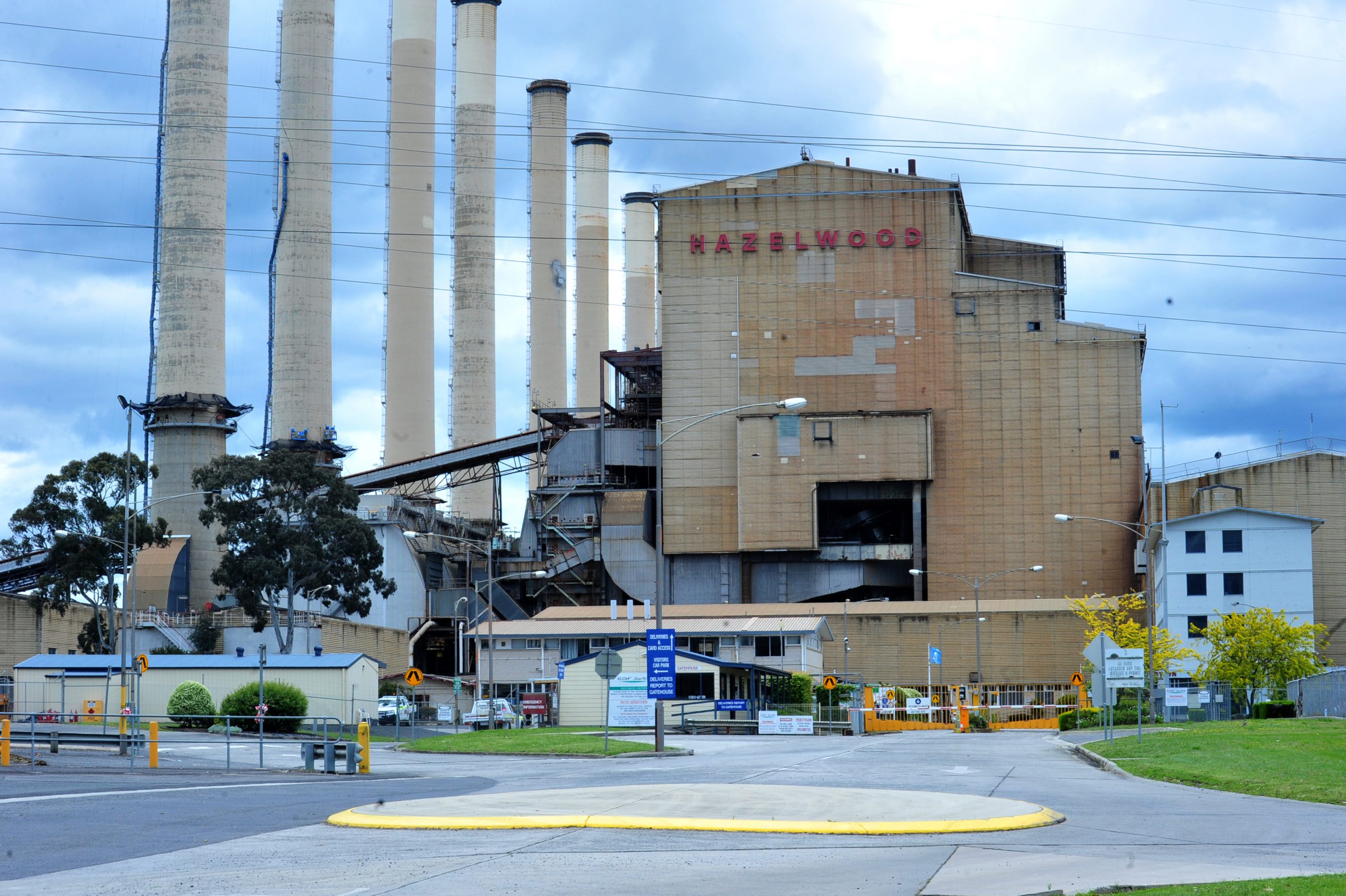 Keeping Hazelwood open would require a potential buyer to spend "many, many hundreds of millions of dollars" on the plant and "many hundreds of millions" again upgrading the mine, a community forum has heard.
ENGIE in Australia asset manager Tony Innocenzi made the statement in response to a question at Thursday night's Hazelwood forum in response to a question from Morwell business owner Ray Burgess.
Mr Burgess told the meeting there was an interested buyer for Hazelwood and asked if the company would be willing to sell the asset.
"This may come as a surprise to many people in the room but this particular generator wants to purchase Hazelwood and run it for four to six years… and believes he can make a dollar out of it," he said.
"The encumbering factor over this is the rehabilitation charge."
In January ENGIE increased its estimate for the rehabilitation of the mine from $73 million to $743 million.
Mr Burgess asked if the company would be willing to pay that rehabilitation money into a "future fund" to be used for rehabilitation in order to facilitate the sale of the plant.
But Mr Innocenzi said it was not that simple and "many, many hundreds of millions of dollars" would need to be spent on the station for it to continue operation.
"Someone would have to fork up that money and also someone would have to fork up the money to operate the mine and spend many hundreds of millions there," he said.
"So it would not purely be the rehab costs, but clearly if there was an interested buyer that's willing to take over all those responsibilities, why wouldn't we talk?"
During the meeting a variety of issues were raised, such as how the mine would be rehabilitated and where the water would be sourced from to transform it into a lake.
One woman asked where rehabilitation workers would come from, with the meeting hearing that the company had a preference for local labour except where specialist work required the use of outsiders.
Asbestos Council of Victoria/GARDS chief executive Vicki Hamilton asked what ENGIE would do to support her group into the future.
"I struggle for money and I look after 30 mesothelioma sufferers at this stage and that's increasing, not decreasing," Ms Hamilton said.
"And some of those people, quite a few, come from Hazelwood and far beyond there."
She also asked to be represented in future discussions about the disposal of asbestos at the plant and raised concerns about how the company had disposed of the material in the past.
But Mr Innocenzi stopped short of agreeing to her request, saying asbestos at Hazelwood was highly regulated.
"There is a preference to contain it on site but that obviously will depend on discussions with regulators about how best to manage the asbestos that's contained on the Hazelwood site," he said.
But while many people who asked questions praised the company for how it conducted the information session, one man used it to express his disappointment.
"Is there going to be a staged closure? There should be a staged closure," the man said.
"I think this is bloody disgusting."