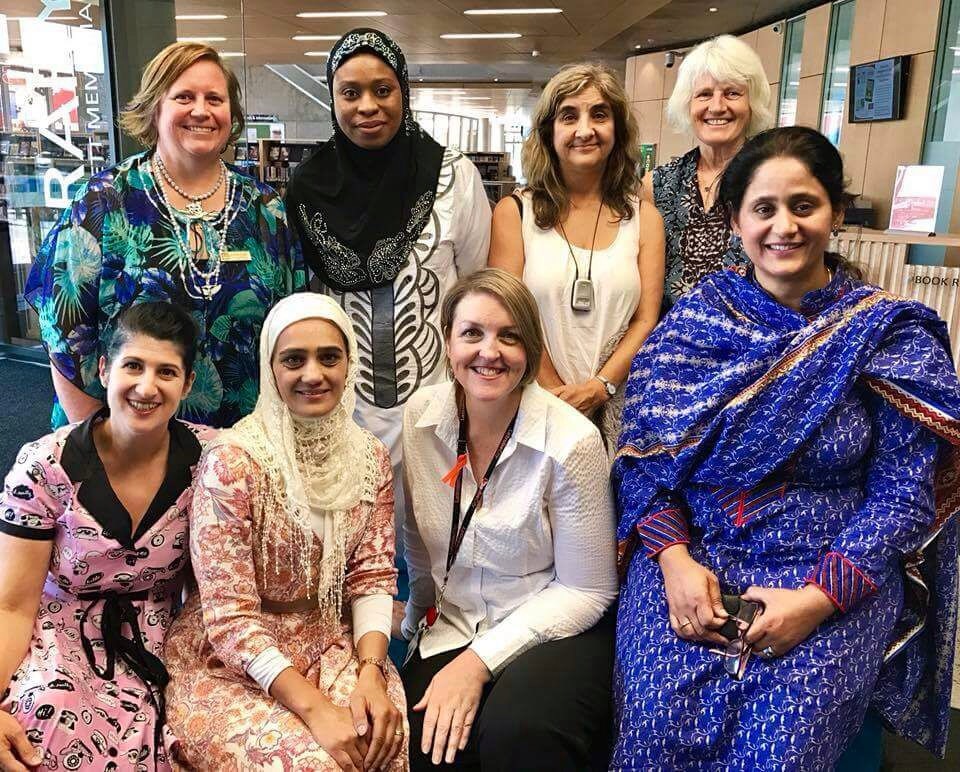 United Muslim Sisters of Latrobe Valley are open to embedding their new cultural awareness program in English curriculums throughout Gippsland after a successful pilot at Trafalgar High School.
The 'My Story' project is the first of its kind in the Valley, which gives students from multicultural backgrounds a platform to share their experiences with their classmates in an effort to increase tolerance and have a "trickle-down effect" into the broader community.
Other Gippsland schools are taking interest in the My Story project following the launch at Moe Library on Thursday, 9 March.
United Muslim Sisters of Latrobe Valley president Arfa Khan said teenagers were reluctant to speak about where they come from and their interactions at school.
"How girls wearing a hijab are being treated: it's not being told," Ms Khan said.
"If culture and curriculum are put together then you can get your true self out.
"I think it's good for their personalities also."
Ms Khan insisted the My Story project provides a platform to children of all backgrounds.
Initially the United Muslim Sisters intended to contain the project to the Latrobe Valley, however after such a successful pilot supported by The Funding Network, they are welcoming all primary and secondary schools across Gippsland to participate.
Four year seven students at Trafalgar High School willingly took part in the pilot last year, employing props in presentations which were "empowering" even for the audience members.
School principal Jane Mersey said she would recommend the program to other schools and would be keen to do it again with another group of students.
"We were actually delighted and honoured to be approached to be part of the pilot project because community is very important to us," Ms Mersey said. The project was delivered by the help of the Centre for Multicultural Youth, Gippsland Multicultural Services, Kindred Spirits Foundation and Nanoo Nanoo Arts and will need funding support from participating schools in the future to tailor the program appropriately.
For more information, phone Arfa Khan at access.umslvpresident@gmail.com