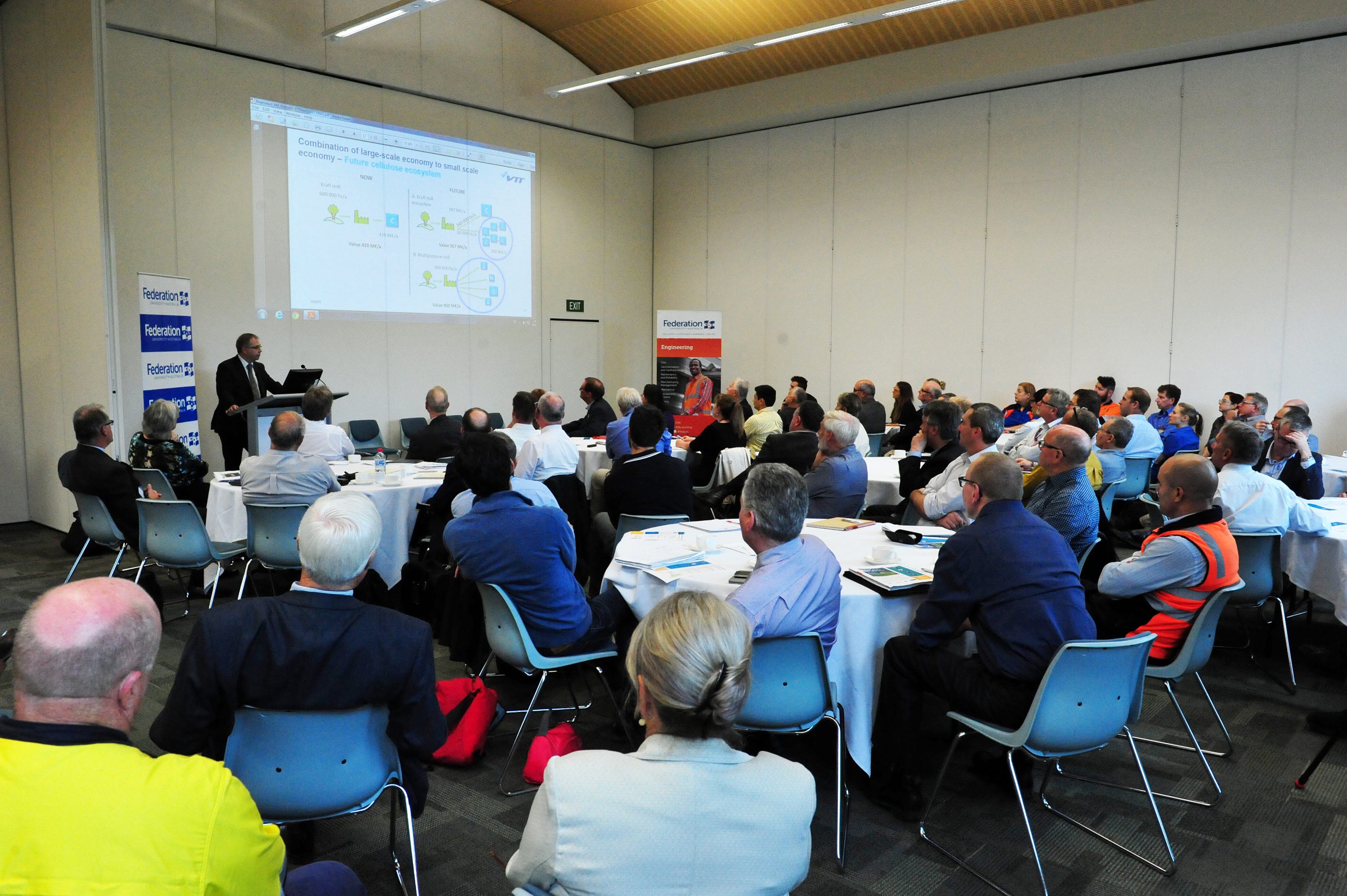 Biomanufacturing is big business in Europe and yesterday the conversation turned to how the Latrobe Valley could one day profit from the industry.
The issue was the primary focus of the 'Exploring our Natural Resources' forum at Federation University, which featured speakers from a range of groups interested in capitalising on the new industry.
Biomanufacturing is the practice of using technology to produce high value products from biomass sources such as urban waste or forestry.
Federation University deputy vice-chancellor research and innovation Leigh Sullivan said the forum would draw together speakers from Australian Paper, the CSIRO, the university and the Technical Research Centre of Finland, which has experience in the field.
"What it would do, if it's feasible, it would really offer a new biology-based industry for the Latrobe Valley," Professor Sullivan said.
"It's employing over 22 million people worldwide."
The forum featured presentations about emerging 'bio markets', a global perspective on the industry and a presentation from Australian Paper's Steve Parkinson about the role biomanufacturing can play at the company's mill.
Biomanufacturing can lead to the creation of materials such as polymers, plastics and fuels.
But while the various groups which took part in yesterday's forum are excited about the possibilities which exist in biomanufacturing, Professor Sullivan said there was more work to be done before an industry was developed in Gippsland.
"We're not going to say it's here, there's quite a few challenges," he said.
"So, we'll be looking at those challenges and how a feasibility study would address whether they're challenges that can be overcome."