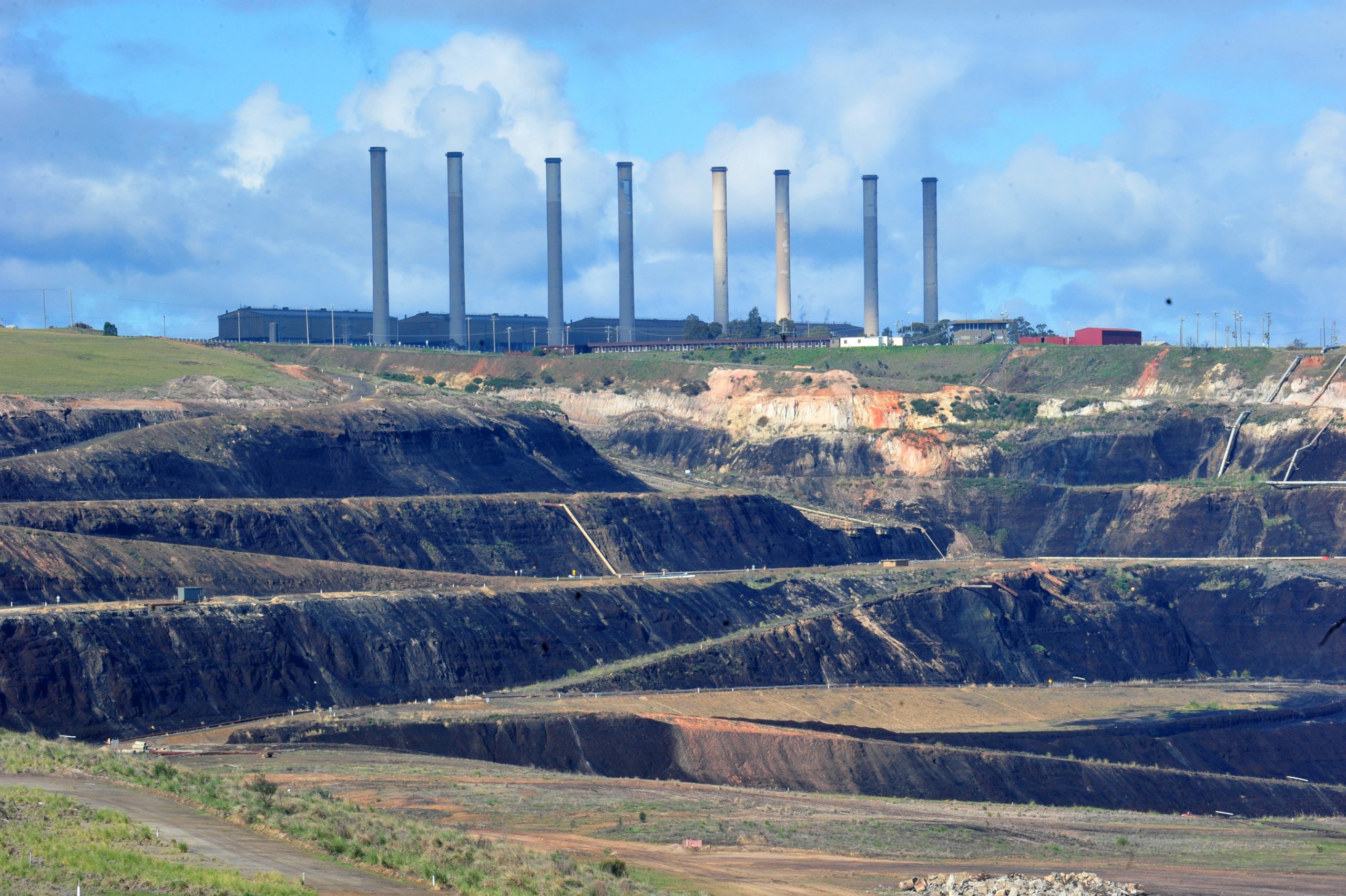 With the closure of Hazelwood just over a week away, one of Victoria's top environmental groups has called for rehabilitation bonds at the site to be increased to the full cost of mine restoration to ensure the work is carried out.
The call comes a week after Hazelwood owner ENGIE outlined what would happen at the plant and mine following closure on 31 March.
Environment Victoria campaigns manager Nick Aberle praised the company for its transparency at the session but said the bond, which functions as a security bond paid by the company to ensure rehabilitation works are carried out, should match the cost of the work.
In January, ENGIE announced it had increased its estimated rehabilitation of the mine to $439 million and its estimate for the entire site to $743 million.
"I'm not saying they are going to scamper off but we have rehabilitation bonds to give us confidence that things won't go wrong," Dr Aberle said.
"The State Government is reviewing bonds at the moment – that's what they said they were going to do.
"Increasing the bonds further is the best way of ensuring mine rehabilitation is going to deliver for the community."
Prior to the 2015/16 Hazelwood Mine Fire Inquiry, the bond was just $15 million – an amount which had not increased for two decades.
The inquiry considered the self-assessed rehabilitation cost of each of Latrobe Valley mine operator.
ENGIE's self-assessed rehabilitation cost at the time was $73 million.
In April last year the State Government increased the mine bonds for each operator to 50 per cent of the self-assessed figure heard by the inquiry.
The bonds were increased again in January this year to 100 per cent of the figure.
In response to Environment Victoria's call, an ENGIE in Australia spokesperson said the company continued to meet all its rehabilitation obligations in relation to Hazelwood.
"The question of future rehabilitation bonds is a complex issue which requires further discussion with government," the spokesperson said.
But Energy Minister Wade Noonan said the government was still in talks with ENGIE about the rehabilitation bond levels.
"The cost of rehabilitating the Hazelwood mine site is ENGIE's obligation – not the state's," Mr Noonan said.
"We have engaged experts to complete an independent assessment of each of the Latrobe Valley coal mines. This work will inform future bond levels.
"The government has already begun consulting with Engie on an increase to its rehabilitation bond.
"We understand the importance of this issue for local communities and the work that's needed to protect Victoria's interests."