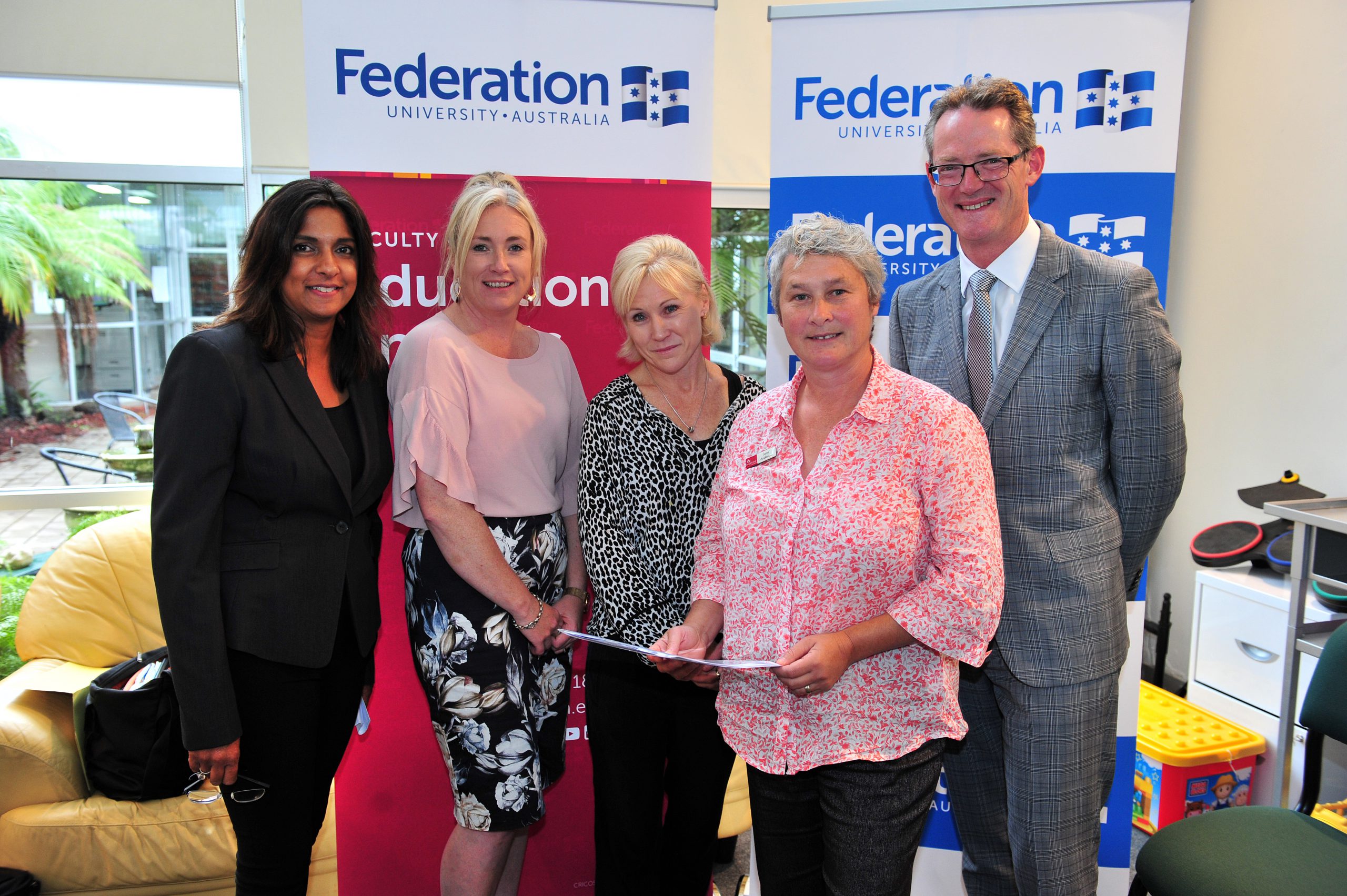 A research collaboration project to help identify and assist with the vulnerability of children, young people and families across inner Gippsland was launched in Morwell yesterday.
Four researchers attached to The Inner Gippsland Children and Youth Area Partnership will complete a PhD into four key areas.
The areas of research include: giving a voice to children; building trauma informed communities; improving service access to families that may be vulnerable; and looking at ways to prevent young people from entering the justice system.
Researchers will be based at Berry Street, Anglicare, Quantum Support Services and a combination of Victoria Police and the Department of Health and Human Services.
"There's been a range of people in the community organisations and government departments that have been looking at what are some of the needs, issues and the gaps in services," Anglicare Victoria regional director Jane Anderson said.
"We've been able to work together to support student placements in those organisations to research the needs and be connected to the operational services.
"It's for children and families where there's some vulnerability or some disadvantage within inner Gippsland.
"The project covers four local government areas and it's looking at issues across what those four municipalities face because there are different reasons for disadvantage in different locations."
Four students will work three days a week to complete their PhD over the next three-and-a-half years across Latrobe City Council, Baw Baw, Bass Coast and South Gippsland shires.
Children and Youth Area Partnerships principal advisor Rowena Cann said the research collaboration would provide some ground-breaking evidence and support.
"I think the difference about this research is that it's placed in industry agencies so it's being led by the community and industry partners and taking a co-design approach which means we're trying to involve families and young people and children in around being part of the research and the design for the future," Ms Cann said.
"So rather than it just being a researcher sitting in a university chugging away, it's putting them into a really live situation where we can drive that innovation and change immediately."
For more information on The Inner Gippsland Children and Youth Area Partnership phone Rowena Cann 0429 368 397.