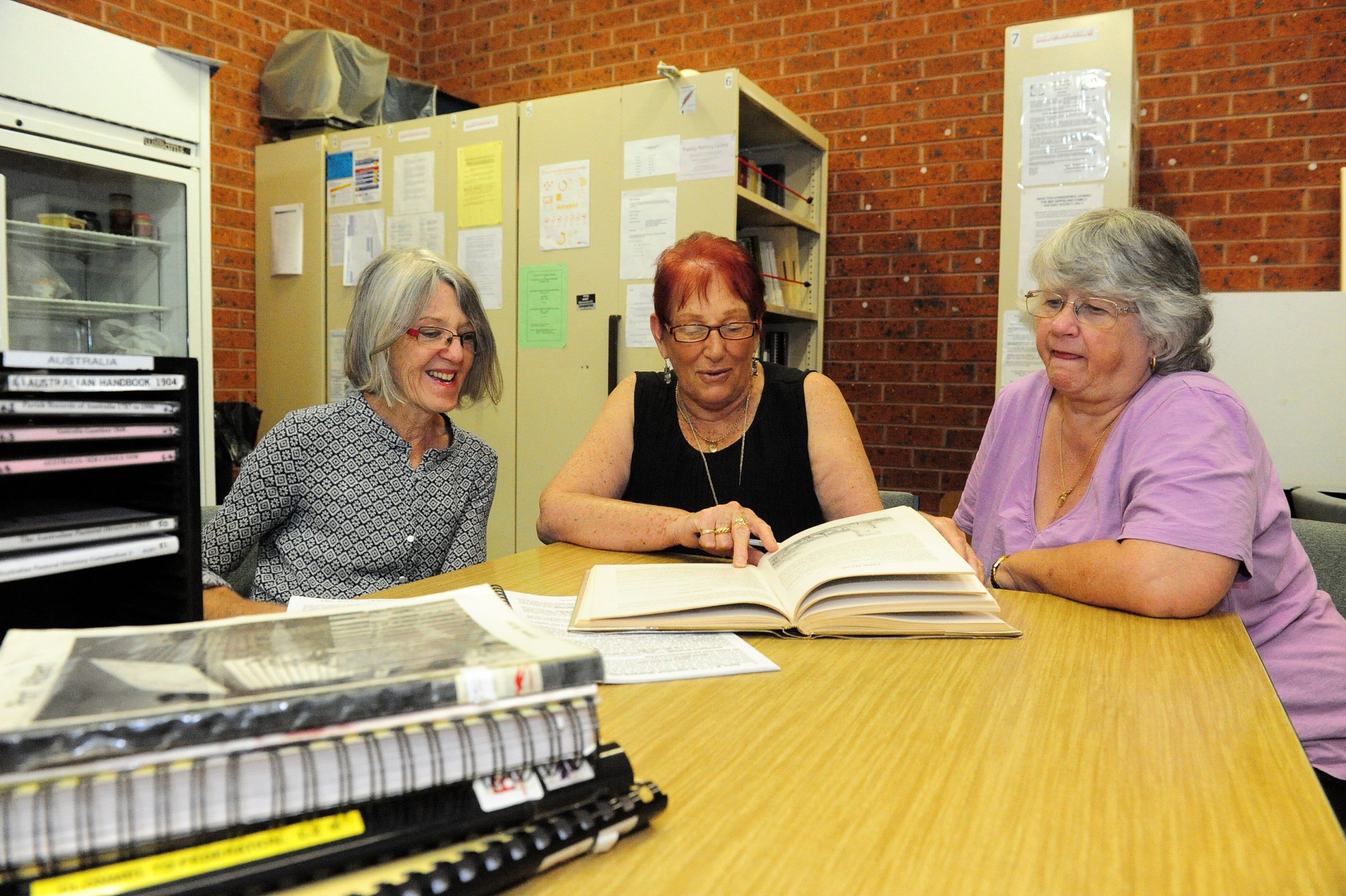 Whether you're looking to track down a long lost ancestor or just curious about where you come from Dawn Cowley and the team at the Mid Gippsland Family History Society want to hear from you.
The group has an extensive collection of family history records which it opens up to the community on Wednesday afternoons at the old Moe library building on Kirk Street in a bid to help budding genealogists develop their family trees.
Ms Cowley, the group's president, said the group was keen to let the community know it was still open for business despite the Moe library relocating to its new site on George Street.
"We really like to help people – that's where we feel our collection is valuable," she said.
"Genealogists like to share what they find, what we find isn't just relevant to us."
Formed in 1980, the group has developed a vast array of family records, ranging from birth certificates, local cemetery headstone transcriptions, maps, microfiche and other documents.
"We transcribe the material from all the headstones in the Latrobe Valley," Ms Cowley said.
"Mostly they're up to date, so people write to us or come in and say, 'I've got someone I know who's buried in the area', they might be in the Traralgon cemetery or the Yallourn cemetery and we can help out."
Researching family history has become popular in recent years, leading to people building their own family trees and sharing the information online.
But Ms Cowley warned it was important not to assume everything discovered online was accurate.
"The things you can trust are the official documents of the country… things that are recorded by the government," she said.
"Inquests, divorce records, wills, things that have been housed in public records offices are genuine."
But websites where people fill out their family tree based on information they assumed to be correct should not be assumed to be correct.
"People just put on what they think's right – you can certainly use them as a basis but you have to verify what's there," Ms Cowley said.
The Mid Gippsland Family History Society meets from 1pm to 4pm Wednesdays at the former Moe library building on Kirk Street.
The group asks for a donation of $5 from people who seek its services to help cover costs.