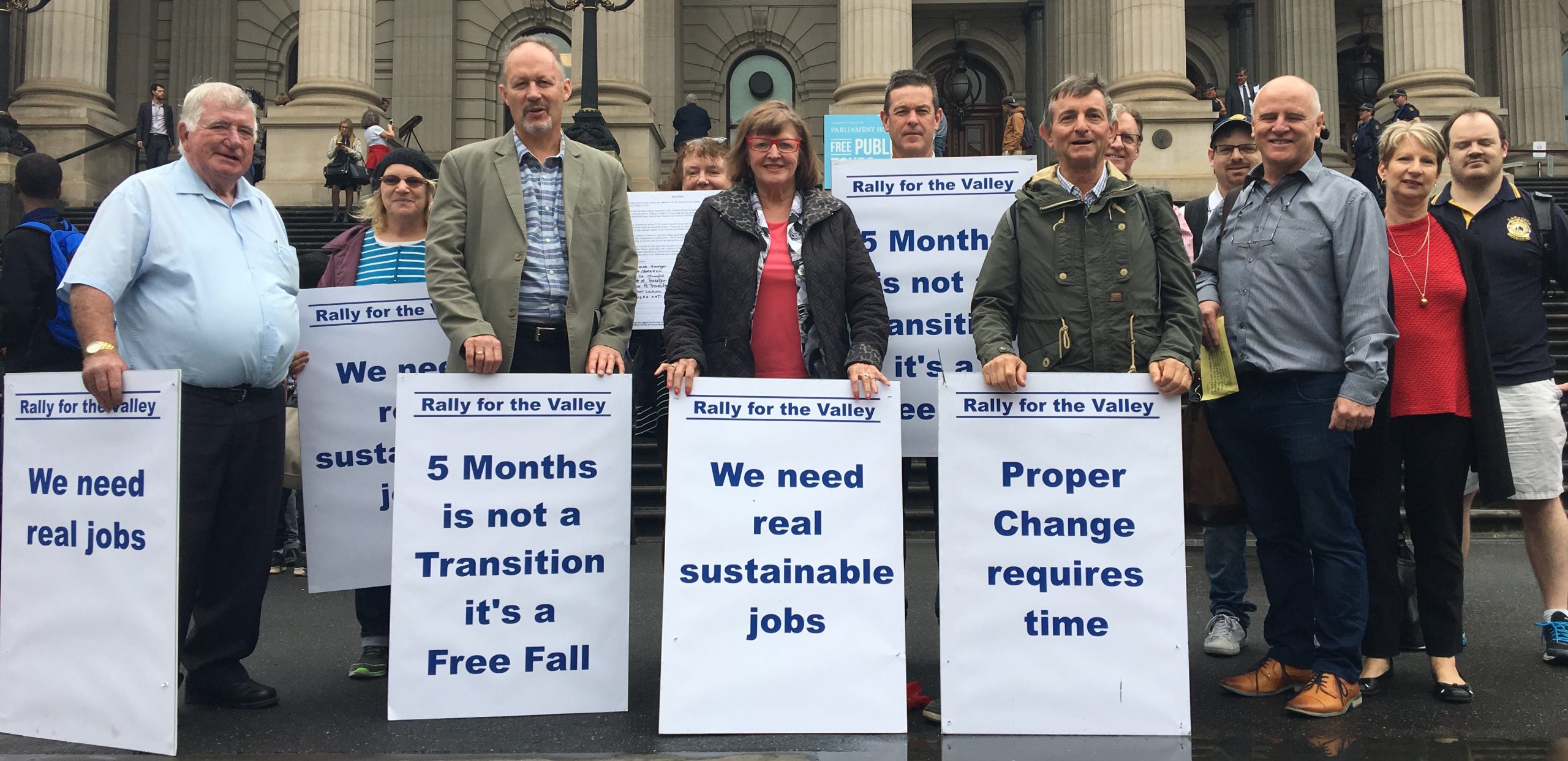 A petition of about 1800 signatures calling for the State Government to keep Hazelwood station and mine open while a staged closure is conducted was tabled in state parliament yesterday.
A delegation from the Rally for the Valley community group travelled to parliament house yesterday where Member for Morwell Russell Northe tabled the petition.
The delegation met Mr Northe on the steps of parliament before a question time where the focus quickly turned to Hazelwood.
With the delegation looking on, Mr Northe asked Industry and Employment Minister Wade Noonan "how many of Hazelwood's 750 workers and contractors will be unemployed on Saturday 1st of April" because the State Government "had failed" to create new jobs.
In response, Mr Noonan said 7300 additional jobs had been created in the Gippsland-Latrobe during the past year.
"Contrast that to the 5500 jobs over the last four years under the previous government right across regional Victoria," he said.
Mr Noonan also highlighted the government's $200 million worker transition scheme, which is expected to create 150 positions for Hazelwood workers at Loy Yang A through early retirement packages.
"Many said it could never be done, but this government showed leadership – we engaged Simon Crean very early to have conversations between the unions… and Hazelwood workers and the other energy operators in the Latrobe," he said.
During yesterday's parliamentary hearing Mr Northe also asked a constituency question on behalf of a Hazelwood contractor called Nick, who asked for support to ensure Hazelwood workers remain in employment.