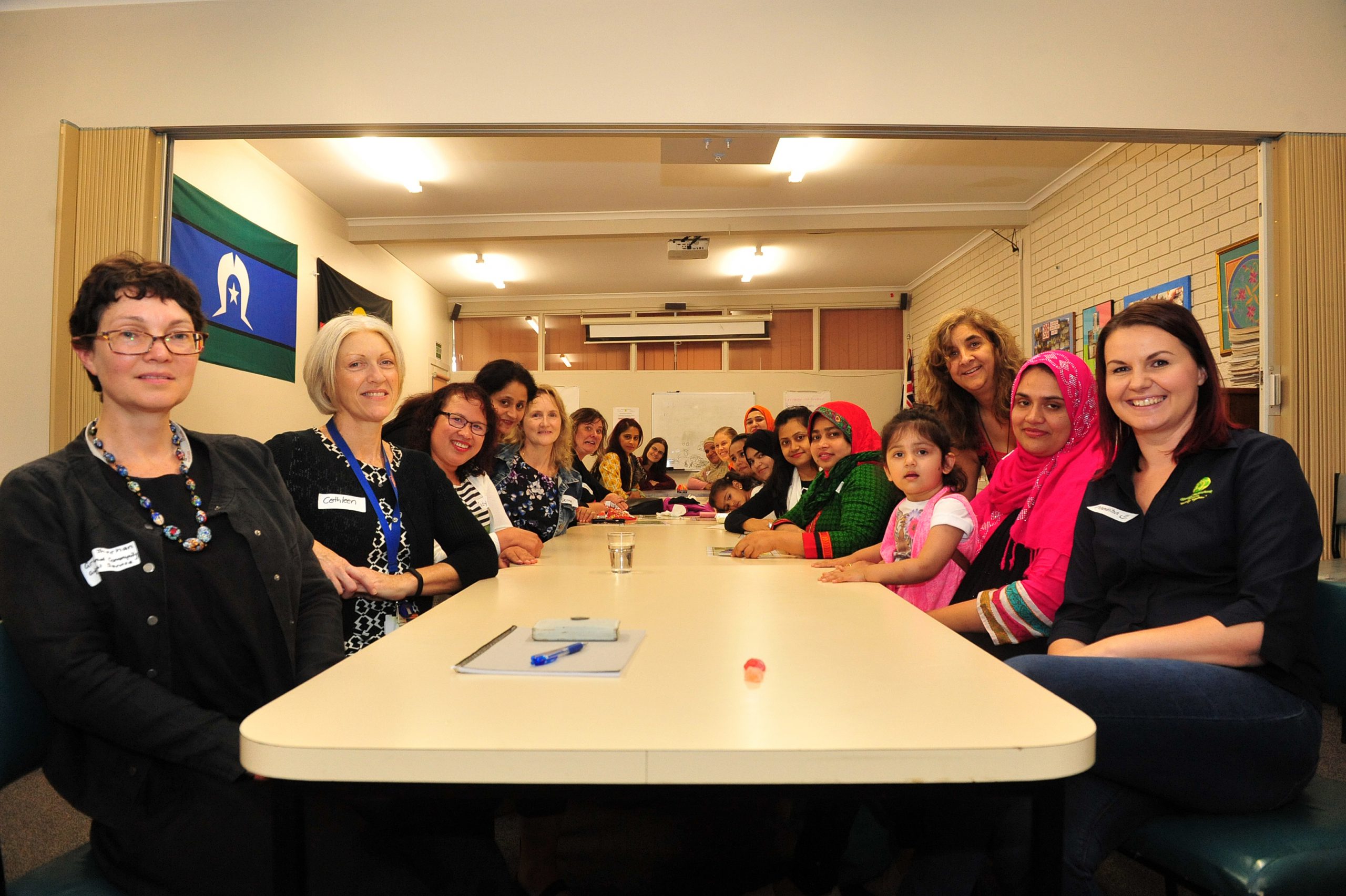 Building networks and overcoming employment barriers were two of the many skills 16 Latrobe Valley women from multicultural backgrounds gained from a six-week course held by Gippsland Multicultural Services.
On Friday the course participants closed the program with a speed-dating session where they shared stories with members of the Country Women's Association before lunch.
The women fired through a range of conversation starters before reflecting on the networks and knowledge they gained from the health and wellbeing program.
Gippsland Multicultural Services director Lisa Sinha said one of the guest speakers in the course from the Apex Institute advised the women on how to overcome employment barriers.
"Most of the jobs are not advertised so without networks it's really tough," Ms Sinha said.
A bilingual presenter from the Multicultural Centre for Women's Health Linda Rowley held two sessions, and set up a "safe space" for the women to talk about sensitive issues in their first language.
"All sorts of things came up that I guess women don't have the opportunity to discuss freely with their doctors or within their own communities," Ms Sinha said.
"I think they've built some really good connections and today they've have a chance to further build with the CWA ladies and some service providers."
CWA member Kelly Abbott said she loved to discover similarities with the women in the program.
"They all have young kids, and I've got two young boys and it's lovely to bond with [the women] over things like that," Ms Abbott said.
"Women of all cultures are welcome in the CWA."
Course participant Judy Hume said the health and wellbeing course was great because it acknowledged women are "more than just a mum".
"We have our career, we have our skillset, so it's important that we can make use of those," Ms Hume said.
"I'm an accountant so… I will be able to network and access information that I can take along as I venture into my career."