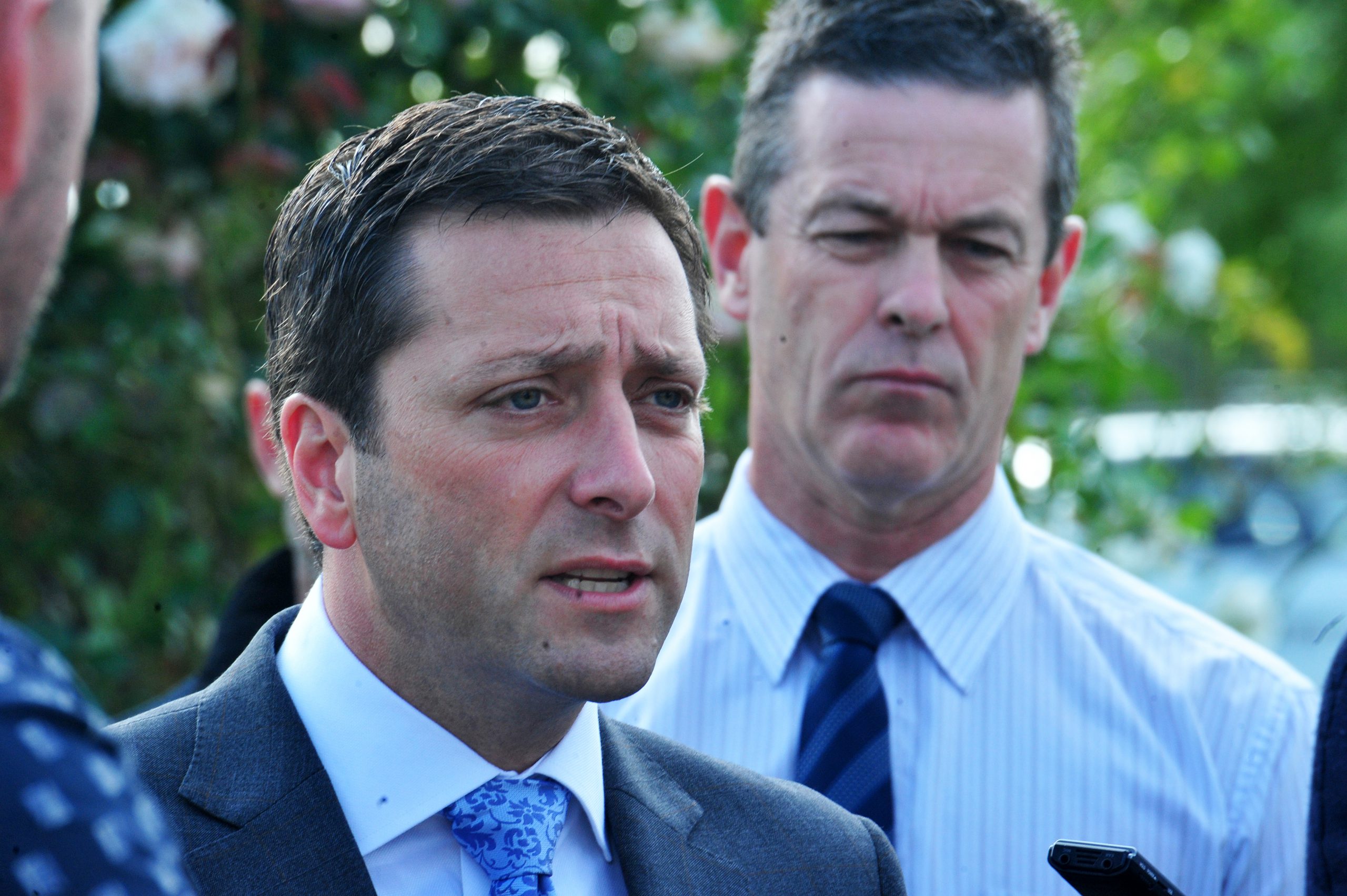 Member for Morwell Russell Northe has welcomed the State Opposition leader Matthew Guy's commitment to keep the remaining Latrobe Valley power generators open if he wins government at next year's election.
Mr Guy made the commitment to the Liberal Party faithful on Sunday during a speech to the party's state council at the Melbourne Convention and Exhibition Centre.
During the speech Mr Guy said he would "not allow our coal resources to be wasted" and should power Victoria "through the 21st century".
Speaking on Tuesday, Mr Northe said he welcomed the Opposition leader's commitment.
"Since the announcement that Hazelwood was to close, that had a detrimental impact on many local businesses because it certainly knocked around business confidence in the region," he said.
"For a political party or government to come out and… support the energy sector and say that jobs will be protected is vitally important to restoring confidence in the region."
The Opposition leader's speech came just two days after Hazelwood power station officially closed, resulting in hundreds of job losses.
Mr Northe said the Coalition was committed to repealing policies enacted by the Andrews Government which he said had hurt the region's generators.
"We already opposed legislation in parliament last year where the government sought to increase taxes on Latrobe Valley generators by $252 million," he said.
"We've already said we'd scrap the very ambitious renewable energy target the Andrews Government has set."
Victoria has a legislated target of generating 25 per cent of its electricity from renewables by 2020 and 40 per cent by 2025.
State Member for Eastern Victoria Harriet Shing said it was important to "balance the rhetoric with the facts" and the facts showed an international move away from coal despite it playing an important role in future power generation.
"We do have a future in coal, nobody disagrees," Ms Shing said.
"However, it's deeply irresponsible for the leader of the Opposition and for local members of parliament to say that we should hang our hat on coal at the expense of investment in other industries and sectors."
In regard to Mr Northe's pledge that the Coalition would repeal the RET, Ms Shing accused the Opposition of playing catch-up "in relation to policies that are already underway".
She pointed to the government's $5 million commitment for a 20 megawatt battery storage facility and a $5 million program to provide energy efficiency upgrades to 1000 Gippsland homes as practical measures it was undertaking to tackle energy issues in Victoria.
"When we're talking about skyrocketing energy prices the thing that the Coalition and Russell Northe are conveniently forgetting is that retailers are in fact responsible for significant increases," Ms Shing said.
Last month a report released by the independent Grattan Institute blamed electricity retail companies for Victorian power bills doubling in the past decade.
Following the report's release, Prime Minister Malcolm Turnbull ordered the Australian Competition and Consumer Commission to conduct an inquiry into retail power prices.